It gives me great pleasure to announce that Richard Mitchell will be joining Big Red Barrel.
"Hello, folks. My name is

Richard

Mitchell;

 you might recognize me from such illustrious publications as Joystiq and, long ago, its Xbox 360 sub-domain … Xbox 360 Fanboy. I'm told that the suits thought Xbox 360 Fanboy was a perfectly suitable name for a legitimate brand, and I endeavored to make it so, but it's probably not the name I would have picked. Still, I've got nearly a decade of professional writing and editing under my belt, and I earned it all in the video game industry. Not too shabby.

Anywho, all of this is just back story to establish my new character: Big Red Barrel E3 Correspondent. This year, I'll be working with BRB to churn out some previews and a feature or two, and to appear on a few podcasts and answer the BRB crew's burning E3 questions. Simultaneously, I'll be trying to find out just how 2K plans to re-purpose its giant, life-sized Evolve monster now that the game has launched. Turn it into a bus stop shelter, perhaps? Hilariously inconvenient coat rack? You'll have to read to find out!"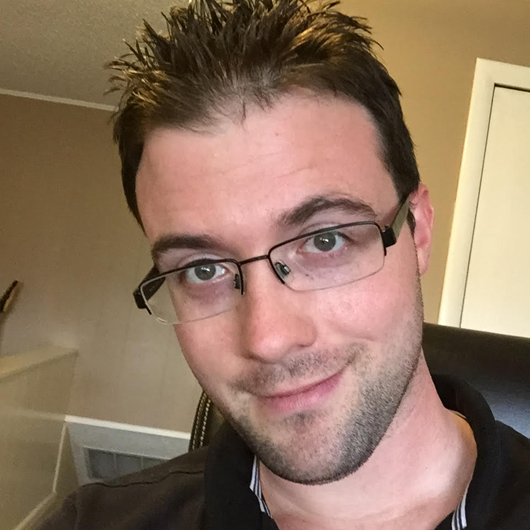 Big Red Barrel started life with a much bigger pool of awesomely talented bloggers and podcasters than many other blogs of a similar size. Over the years we have continued to add talented, nice and friendly people to this group. We can afford to be selective about who we chose to work with, but often this process is decided by the quality of person rather than the quality of submissions. We actively encourage some staff to deliberately use us as a stepping stone to get to greater heights and appointments are usually made with one eye on the benefits Big Red Barrel can offer an aspiring team member.
I am immensely proud of the success we have had promoting from within the BRB community and am always willing to see what we as a collective can do to help our fellow content creators. However, today Big Red Barrel takes another step with possibly the biggest appointment we have made to date.
It gives me great pleasure to welcome, Richard Mitchell to the team. Richard will be taking on the role of Editor-at-Large, with his primary assignment being the covering of this year's E3 event.
Richard is obviously overqualified for this position, but we are very glad to add him to the ever growing team at BRB (seriously, we have possibly four more people to introduce to you this week!) Richard is someone I have admired as a fan of both his blogging and podcasting for many years. I believe his talents and experience will be a great asset for the company, great entertainment for you and a great benefit for those now working alongside him.
Please join me in giving Richard a very Big Red warm welcome to BRB!
Tags: big red barrel, Richard Mitchell, staff