BRB Weekly Events; Tabletop Tuesday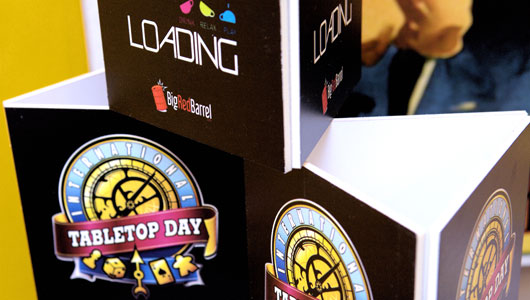 • Tabletop Tuesday @ Loading Bar – Loading Bar's longest running regular night.
What: A celebration of the best board, card and dice games with themed nights and prizes – all washed down with awesome gaming cocktails!
Where: Loading Bar, 97 Stoke Newington Road, London, N16 8BX
When: Every Tuesday.
Time: 8pm-Late
Cost: Free entry and games are free to play, just make sure you buy your drinks!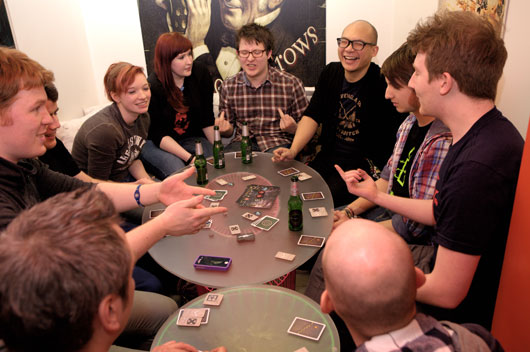 You may have seen Tabletop Tuesday and Loading Bar featured on Episode 6 of 2014's BBC's The Apprentice. You can read more about that here!
Tabletop Tuesday has also featured in Time Out magazine and mentioned in an article by Kotaku on the best gaming bars in London.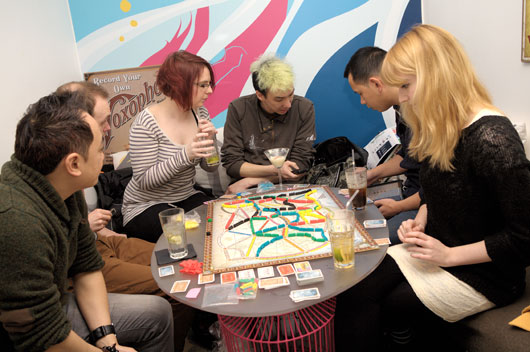 If you would like to enquire about the possibility of being a feature game at an upcoming Tabletop Tuesday event please contact: tim@bigredbarrel.com for further details.