COMPETITION NOW CLOSED – WINNERS WILL BE NOTIFIED VIA EMAIL WITHIN 48 HOURS OF THE CLOSING TIME OF THE CONTEST
Winning stuff is awesome.  Winning awesome stuff is, presumably, awesomer.  Winning a Calibur 11 Mass Effect 3 Vault – quite possibly the ultimate item for any self-respecting Mass Effect fan – is awesomer still.  Awesomerer, if you will.
Rather than be terribly selfish (and decidedly renegade) and hang on to the Xbox 360 Slim Mass Effect 3 Vault that I reviewed, I thought it would be much more appropriate (and, dare I say, paragon) to give this wondrous item away to the great and good that inhabit BigRedBarrel.com.
So, I hear you ask, what the heck do I need to do to win this awesome prize?  Well, it's simple – I want to know what Cdr. Shepard would have just said or done to result in him making this rather fantastic (and gurn-mungous) face: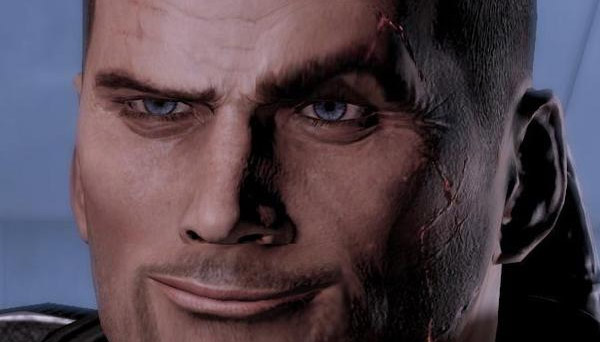 Reply to this thread (either as a comment to this article or on the forums) with your entry – but you'll only be eligible to win if you're a registered member on BigRedBarrel who lives in the UK.  Not registered?  Well, that's easy to sort out – just click here.
This competition will be open until 23.59 BST on Sunday 1st April 2012 – so get those entries in quick!
The prize for this competition is a Calibur11 Mass Effect 3 Vault for the Xbox 360 Slim.  The prize being offered in this competition was the unit reviewed by BigRedBarrel, so the packaging has been opened but the Vault itself is in 'as new' condition; DLC codes are included and have not been used.  This competition is only open to registered members of the site who are resident in the UK.
Please be aware that you will need to supply a postal address for delivery of this item. If prizes remain unclaimed for a period greater than 28 days then they may be resubmitted for future competition prizes. Decisions made in regard to picking a winner by BRB Staff are final.

Tags: Calibur11, Competition, Mass Effect 3, Vault, Xbox 360