Mere minutes into Joss Whedon's Avengers: Age of Ultron, whatever anxiety I felt regarding the tone and 'fun level' dissipated. Almost immediately, we witness an action set-piece that takes place in one shot that trumps anything from the first movie – which also packs in more quips per minutes too. After the other 139 minutes of the movie played out, I left the cinema with the rest of the Big Red Barrel team, simply stating "He did it again."
[youtube id="tmeOjFno6Do"]
• Director: Joss Whedon
• Exhibition: 2D
• Rating: 12A
• Run Time: 142 mins

Closing out Phase 2 of Marvel's Cinematic Universe (though not finishing it; Ant-Man is still to come), Age of Ultron sees our heroes well into the swing of this whole 'Avengers' thing. They are trying to shut down the last remnants of HYDRA by reclaiming Loki's sceptre from the first film. Though they succeed, one of HYDRA's 'enhanced' experiments, Wanda Maximoff (a.k.a. Scarlett Witch) manages to play with Tony Stark's mind and influence him into taking an ill thought-out leap of faith. While he hopes to help the rest of the team and allow them to 'go home', he unwittingly unleashes Ultron on the world – an artificial intelligence that takes it upon itself to bring peace to the world by destroying it.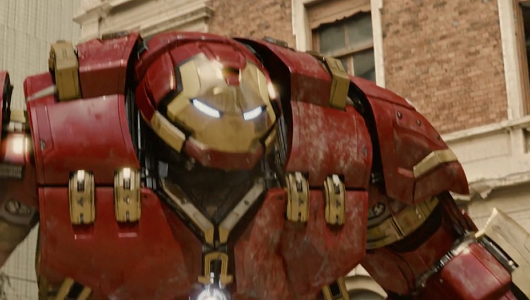 With all of Phase 3 already planned out and announced, Age of Ultron has a lot to accomplish. It needs to tie together all of the events of the previous Phase 2 movies (most notably the aftermath of Captain America: The Winter Soldier), introduce its own new cast of characters (including the villain of the piece and the Maximoff twins) and finally, set up the next Phase 3 films all at the same time. The fact that Whedon manages this gargantuan task and still manages to deliver an entertaining movie in its own right is a testament to his talent.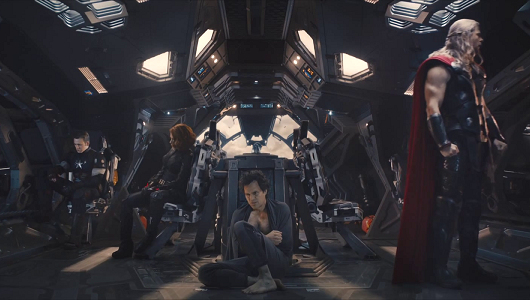 He is helped by his outstanding cast who now know their characters inside out. Downey, Ruffalo and Renner (not sidelined like in the first Avengers) are perhaps the stand-outs of the recurring cast. The wit and menace that James Spader brings to Ultron makes sure he steals practically every scene he is in – and in a movie with Robert Downey Jr., that is a feat in itself. Additionally, Elizabeth Olsen and Aaron Taylor-Johnson are superb as Wanda and Pietro, making the most of their limited-due-to-necessity screen time to fully bring their characters to life.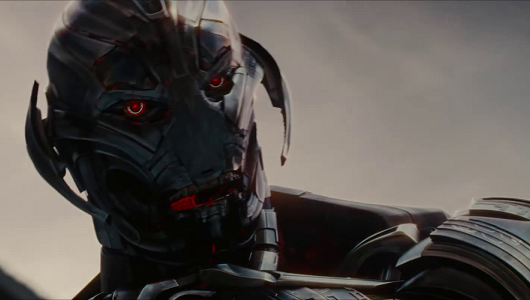 At times, it does feel like Whedon bites off more than he can chew, but a few big gulps later and we are back. While the pacing maintained relatively well, it is obvious that the film went through a significant editing phase. There is a section in the movie where Thor needs to find some answers, which ends in a pivotal moment later on. However, you can tell there were a few scenes cut here and at this stage, you run with it more as a roller-coaster ride rather than because it makes sense.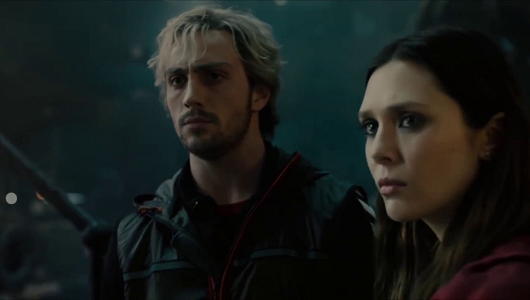 Regardless, all of the pieces come together expertly and after watching the film, I realised just why Whedon has said he will not be returning. Juggling so many pieces must be exhausting and yet, he manages to. His sharp dialogue and superb eye for humour in the middle of an action set-piece will make him a tough act to follow though.
A packed movie that still makes you want more
Spader as Ultron is a masterful piece of casting
The humour is alive and well here
Not all the gaps left by editing are filled in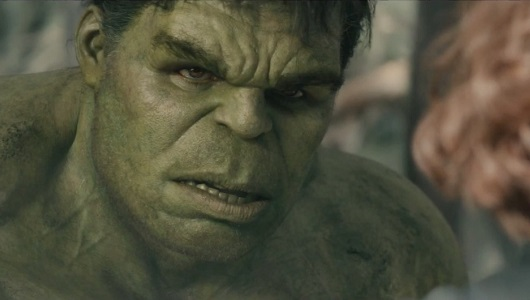 Upon leaving the furnace that was our screening room (a hot April day plus bad air-con equals sweat-box), we all talked about our favourite parts, the best lines and where this would lead. We compared it to the other Marvel films and ranked them. However, what I noticed first and foremost when we left was the fact that we were all smiling.
Bravo, Mr. Whedon. Bravo.
The author paid to see Avengers: Age of Ultron
Official Movie Site
Tags: Avengers: Age of Ultron, Captain America: The Winter Soldier, James Spader, Joss Whedon, Marvel Studios, Robert Downey Jr.