Extra Life has always been a big part of our community going all the way back to 2008 when Jeromy "Doc" Adams introduced us to his dear friend Victoria Enmon. Tori's fight against acute lymphoblastic leukemia touched the hearts of us all. We came together as a community to send Tori video games and other gifts to help keep her spirits up as she battled against the deadly disease. Tori lost her battle with cancer in 2008 but we have never forgotten her bravery or her beautiful smile. Extra Life was founded to honor Tori and to help other sick kids.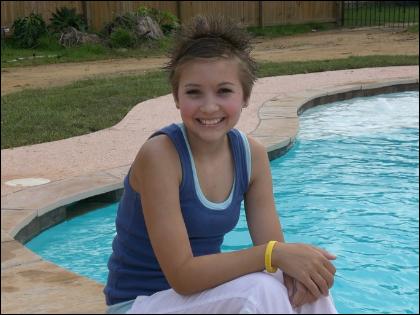 For the last four years gamers from around the world have come together to play video games for 24 hours for Extra Life, a gaming marathon in support of Children's Miracle Network Hospitals. We reach out to our friends and family to sponsor us as we play games for a cause that is very dear to us. All the money raised goes towards helping to save and improve the lives of kids just like Tori through local CMN Hospitals in players communities.
In 2011 Extra Life raised more than a million dollars for children's hospitals around the world and this year on October 20th, 2012 we plan on shattering that record.
Please join our lifesaving fight and help put smiles on the faces of children.
WHEN: October 20, 2012 @ 8am (Or choose a date that works for your schedule)
WHERE: Anywhere you like to game (Most people play from home!)
GAME/PLATFORM: Play any games on any platforms you want including mobile devices!
HOW IT WORKS: Simply ask your friends and family to sponsor your efforts. They can make a monthly pledge or a one-time gift. Then, have a seat and play games on October 20th.
WHO IT BENEFITS: Gamers select the children's hospital they want to play for during registration. In the US and Canada there are more than 170 CMN Hospitals to choose from. Players may also choose to play for hospitals in the UK and Australia.
You can register for Extra Life absolutely free but please consider choosing the $15 Platinum option which makes you eligible to receive lots of cool prizes and goodies throughout the campaign, including the official 2012 Extra Life T-shirt when you raise $200 or more. If you're like me, getting that T-shirt is about more than just earning a cool shirt, it's a tangible reminder that you've helped save lives.
Please also consider joining the BigRedBarrel Extra Life Team.
BigRedBarrel, JoyPadAndMe and Playstation Nation have also joined forces for a Gran Turismo 5 charity endurance race which will take place during Extra Life.
Children's Miracle Network Hospitals supports healthy and safe gaming for kids. If you have questions or concerns about your child's gaming, please visit www.cmch.tv for resources on healthy gaming habits for kids.
Thank you for supporting this amazing cause, for helping us to honor Tori and for helping improve the lives of children all over the world. Let's make Extra Life 2012 the biggest one ever!
Tags: Charity, Extra Life, Gran Turismo 5, GT5, Team BRB