E3 is over for another year and the show was outstanding. There were plenty of surprises, game-play demos and excellent developer interviews to watch so excitement for upcoming releases is at a fever pitch at the moment. We decided to ask the BRB staff what they're looking forward to most and here are their thoughts!
---
Ghost of Tsushima (Tim)
• Developer: Sucker Punch Productions
• Publisher: Sony Interactive Entertainment
• Release Date: TBC
Spider-Man looks really good fun, Cyberpunk 2077 got great buzz from behind closed doors and I am massively excited for the return of Tetris, especially with the option to strap it to my eyeballs. However, the game I came away most excited for overall has to be Ghosts of Tsushima. I have quite a few questions but from what they showed of the game, it seems to bring to video games the chance to be the honourable samurai hero in a classic Japanese movie-style setting.
It is massively evocative of Akira Kurosawa movies (which have influenced the look of more games than you would realise, including the Dragon Age series) and more modern takes such as Crouching Tiger, Hidden Dragon or Kill Bill. The graphics look nothing short of jaw-droppingly stunning and the swordplay looks like everything I would want from combat, wrapped up in a rich and detailed story influenced by actual events. I cannot wait to dive into fields of pampas grass and wait for my foolish foe to reach for their sword first!
Cyberpunk 2077 (PacManPolarBear)
• Developer: CD Projekt Red
• Publisher: CD Projekt
• Release Date: TBC
CD Projekt showed off the coolest non-game-play trailer this E3. I'm a die hard fan of the Witcher series and I'd been dying to see more of their new game. The two trailers we have got to see so far have been amazing. But it's the information that came out later in the week that has me really excited – even if I am also nervous that a lot of what we learned about about the game sounds like a departure from what they did with The Witcher.
The game will be a first-person shooter RPG that lets you pick your gender (both fully voiced ala Mass Effect), facial features, class, background and stats. Those who got to see the behind closed doors game-play demo speak of an uber-violent, mature game with all the branching quests we've come to expect from CD Projekt Red. And it has a cool car. I have not even seen any game-play and it's already my GOTY… whenever it finally comes out.
Super Smash Bros. Ultimate (Smashsoul)
• Developer: Bandai Namco Entertainment, HAL Laboratory, Sora Ltd.
• Publisher: Nintendo
• Release Date: 7th December 2018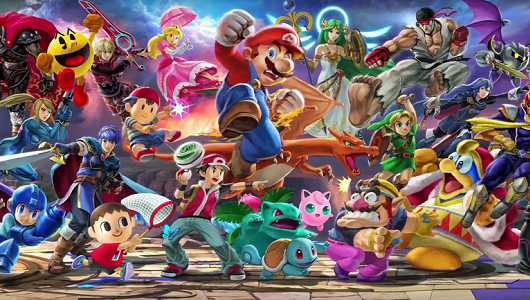 I'm a massive fan of the Smash Bros. series, always have been and always will be. So when Masahiro Sakurai announced that Super Smash Bros. Ultimate would feature every single character from past games rosters, I was sold immediately. Twin this with the almost 15 year in the making announcement that Ridley from Metroid would finally be making his Smash Bros. debut and the fact that David Hayter is returning to voice Solid Snake… December 7th can't come soon enough!
Halo Infinite (Josh)
• Developer: 343 Industries
• Publisher: Microsoft Studios
• Release Date: TBC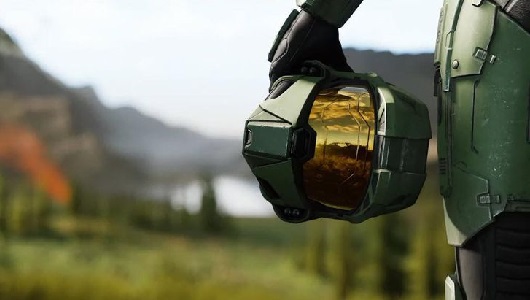 Was there ever any question? Master Chief is back. He's gone back to his Mark VI helmet from Halo 2/3 and (even on the off-chance that's another Spartan) I'm super excited. I've watched the teaser on repeat all week; it's hinting that the ring is Zeta Halo (installation 07), potentially meaning the return of the Flood (they're located there in the books), Cortana isn't the AI chip featured (I checked the serial number) and the view of UNSC Marines encountering new wildlife looks to be capturing a Halo: Combat Evolved feeling. It's only a teaser, but it's Halo. My excitement can't be measured, it's… infinite!
The Last of Us Part II (Diarmuid)
• Developer: Naughty Dog
• Publisher: Sony Interactive Entertainment
• Release Date: TBC
Sony opened their E3 press conference with The Last of Us Part II and it didn't take long for me to decide on what game I was most excited for after it was finished. The trailer shown opened on Ellie, four years after the events of the first game, looking simultaneously more mature but still too young for what lies ahead. Once the action kicked in, the brutality of the world Naughty Dog have made came rolling back into my memory. Each vicious blow truly feels like it's another bite out of your humanity.
From a game-play standpoint, I'm also excited to see the changes they've made to the movement system (crawling and squeezing between gaps) as well as the combat improvements (like different ammo types and the dodge mechanic). Unfortunately, we still don't have a release date so unless I can do a Cartman and freeze myself, I'm just going to have to be patient…
Anthem (Alex)
• Developer: BioWare
• Publisher: Electronic Arts
• Release Date: 22nd February 2019
It's BioWare, duh!
---
This year was a stellar one for E3. Despite the large number of leaks, there were still enough surprises that gamer's Christmas was not spoiled. What are you most looking forward to from the show?
Tags: Anthem, Cyberpunk 2077, E3 2018, Ghost of Tsushima, Halo Infinite, Super Smash Bros. Ultimate, The Last of Us Part II