So, you have your Xbox One and now you are waiting. Waiting for something to just drop out of the sky. Waiting for the One piece of software that will justify your purchase. But what's that? You spent all your money on your shiny new Xbox and now you don't have any money left? Fear not, BRB has your back – and perhaps more importantly, has three great Titanfall prizes in front of you.
Prizes
You could win a grand prize of;
• One copy of Titanfall for Xbox One
• One Special Edition Titanfall Pad for Xbox One
• One Titanfall "First to Fall" Patch
(That is the cloth kind of patch, not the downloadable variety.)
Two Runners Up will also receive;
• A Titanfall "First to Fall" Patch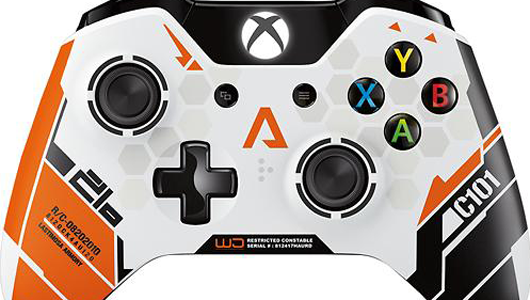 Contest
All you have to do to win this great set of prizes is answer the following question.
Question: Who would make up the five other members of your ideal Titanfall Team? Give a brief description of why they would make the best teammates. They can be fictional or real, silly or sensible, an existing team or five individuals.
All entries must be submitted by 8.00 AM Monday 24th March. Due to the postal costs, entries from the UK only for the main prize, runners up can be from anywhere in the world. The winners will be picked at random shortly afterwards and announced on this thread. All other BRB terms and conditions for contests apply and can be read here.
Tags: Respawn Entertainment, Titanfall, Xbox One