With rumours picking up that the highly anticipated The Last Of Us Part 2 is due to be released in February of next year, console gamers are looking forward to a strong finish with what most likely will be the final AAA year for the PlayStation 4 and Xbox One.

Starting in November this year, Hideo Kojima finally graces us with the celebrity-infused confusion that is Death Stranding. In the same month, you also have Respawn's attempt at tackling the Star Wars universe with Star Wars Jedi: Fallen Order, along with long-awaited, much-delayed and crowd-funded goodness in Shenmue (or Shenmuaaaaaaaaaa!) III.

Fast forward to February, and if rumours are to be believed and hopefully confirmed, we will see Naughty Dog's sequel to 2013's masterpiece, The Last Of Us Part 2. This date has yet to be confirmed but with well-connected journalist Jason Schreier suggesting next February as an "internal release date" and Ashley Johnson (voice actress for Ellie) mentioning it in an interview, albeit possibly as a joke, it's a real possibility.

Honourable mention for February also goes to Ubisoft's new multi-platform title Gods & Monsters and Metroidvania darling Ori and the Will of the Wisps. We don't know too much yet about Ubisoft's project but there's potential with the brains behind the Assassin's Creed franchise behind it and Ori and the Blind Forest was outstanding so more of the same will do nicely.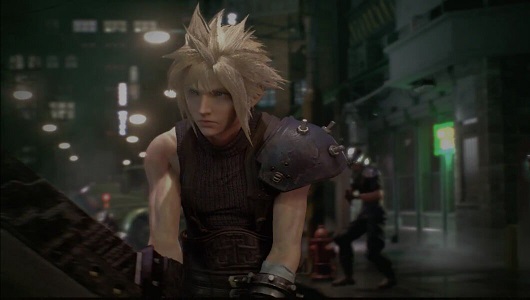 Coming in real fast after February will be what I like to call March madness with the release of the first part of Final Fantasy 7 Remake, Watch Dogs: Legion (we in London now!), Vampire: The Masquerade – Bloodlines 2 and possibly Rainbow Six: Quarantine, which is still officially marked for Q1 2020 so no exact date.

On a personal note, Final Fantasy 7 is my number one greatest game of all time so the release of the Remake is a huge deal for me. Yes, I was up at 3am watching the Sony E3 press conference in 2015; possibly shedding a happy tear when this was revealed. So here's hoping it's everything I've dreamed of since that tech demo in 2005. Long awaited games never let us down, right?

In April, we have a banger of a release with Cyberpunk 2077 and a virtual Keanu Reeves. CD Projekt Red have a lot to deliver but being the good guy developers in a corporate-led, micro-transaction loving industry and a fantastic track record, I have full faith that this game will be amazing. Also, Keanu Reeves!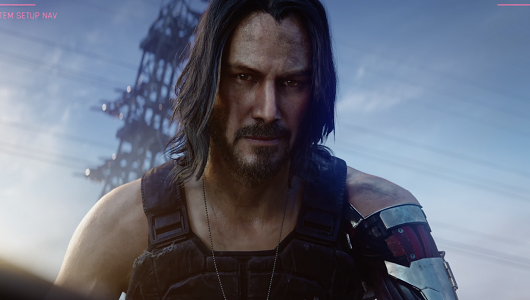 In May, after you've managed to complete the main campaign of Cyberpunk and about to do another run through, try giving Square Enix and Marvel's entry a try with Marvel's Avengers. Although the E3 presentation was a bit confusing (Is it single player only for the campaign? Can you do co-op online in campaign? Is the co-op mode separate from the campaign? Where is Hawkeye?), the game looks great despite some mixed feedback about the character designs. We have all been embedded with the Marvel Cinematic Universe faces in our brains for over 20 movies so it will take some time to put new faces and voices to beloved characters but if the game is good, I believe it can work. Please let it be good.

Moving forward to the rest of the year, we do not have any specific dates confirmed but we can expect the following games: Dying Light 2, Minecraft: Dungeons, Outriders, Halo Infinite, Dragonball Z: Kakarot, Destroy All Humans! Remake, LEGO Star Wars: The Skywalker Saga and Psychonauts 2. Also expect the usual yearly sport games, Call of Duty and Battlefield shooters.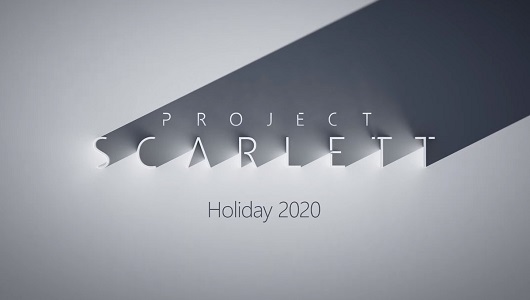 Towards the end of 2020, we should have a clearer picture of what the next generation will look like. Microsoft have already confirmed a "Holiday 2020" release date for their next gen console currently dubbed Project Scarlett and although Sony have offered some specs on their next hardware, they haven't announced any concrete dates.
Regardless of what the two gaming giants release, what is certain is that we will have no shortage of good and possibly great games to play and it's great to see – though not so great for the wallet. I've got my Cloud Strife wig ready, my shoddily made cardboard Buster sword close by and have booked my annual leave for March of next year waaaaay before I booked my paternity leave… priorities!
Tags: Cyberpunk 2077, Death Stranding, Destroy All Humans! Remake, Dragonball Z: Kakarot, Dying Light 2, Final Fantasy 7 Remake, Gods and Monsters, Halo Infinite, LEGO Star Wars: The Skywalker Saga, Marvel's Avengers, Minecraft: Dungeons, Ori and the Will of the Wisps, Outriders, PlayStation 4, Psychonauts 2, Rainbow Six Quarantine, Shenmue III, Star Wars: Jedi Fallen Order, The Last Of Us Part 2, Vampire: The Masquerade: Bloodlines 2, Watch Dogs Legion, Xbox One