Playing video games is one of the best hobbies in the world. It is enormously fun, social and can turn a frown upside down easily. However, we are often made to feel like it is a waste of time by those who do not understand it. Thankfully, Extra Life exists to prove those people wrong. Since 2008, gamers from around the world have raised more than $40 million for sick and injured kids in its name. Big Red Barrel has always been proud to be a small part of that and we are ready to participate again this year.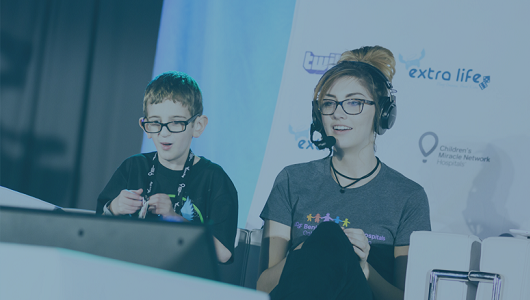 If you do not know what Extra Life is, let me explain: it is a 24-hour gaming marathon which aims to raise money for the Children's Miracle Network. Children all too often have to battle for their lives, every day, and we feel that if we can do anything to help, it is our obligation to do it. This year, Game Day is taking place on Saturday, 3rd November. We hope that you can join us and would be extremely grateful for your support. The Team BRB page is here, with all proceeds going to sick kids.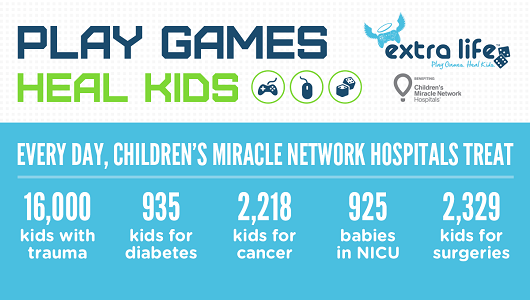 You can check out the staff's individual channels below and support us if you can.
•••
PacManPolarBear
PacManPolarBear's Donation Page •  PacManPolarBear's Personal Twitch Channel • PacManPolarBear's Personal Mixer Channel • PacManPolarBear's Personal YouTube Channel
Playing: Destiny 2: Forsaken (PS4), Red Dead Redemption 2 (PS4), Assassin's Creed Odyssey (Xbox One), PlayerUnknown's Battlegrounds (Xbox One), Shadow of the Tomb Raider (Xbox One)
•••
Dan
Dan's Donation Page • Dan's Personal Twitch Channel
Playing: Destiny 2: Forsaken (PC), Forza Horizon 4 (Xbox One)
•••
Diarmuid
Diarmuid's Donation Page  • Diarmuid's Personal YouTube Channel
Playing: Call of Duty: Black Ops IIII – Blackout (PS4), ONRUSH (PS4), Strange Brigade (PS4), Marvel's Spider-Man (PS4)
•••
Tim
Tim's Donation Page • Tim's Personal Twitch Channel
Playing: Forza Horizon 4 (Xbox One), Hidden Agenda (PS4), Astro Bot Rescue Mission (PS4), Creed (PS4), Transference (PS4)
•••
Josh
Josh's Donation Page • Josh's Personal YouTube Channel
Playing: Forza Horizon 4 (Xbox One), Call of Duty: Black Ops 4 (PS4), Overwatch (PS4), Human Fall Flat (PS4), Red Dead Redemption 2 (PS4), God of War (PS4), Rocket League (PS4)
•••
Coleman
Coleman's Donation Page • Coleman's Personal Twitch Channel
Playing: WWE 2K19 (PS4), Tekken 7 (PS4), Soul Calibur VI (PS4), Injustice 2 (PS4)
•••
Jo
Jo's Donation Page • Jo's Personal Twitch Channel
Playing: Uncharted: The Lost Legacy (PS4), Dark Souls: Remastered (PS4), Assassin's Creed: Odyssey (PS4), The Evil Within 2 (PS4), Overcooked 2 (PS4)
•••
Tags: BRB, Extra Life, Extra Life 2018, Team BRB