Even if you know nothing about comics, you know about Batman. Gotham's Caped Crusader has come a long way since his 1939 introduction in Detective Comics Number 27 and is now more of a cultural icon than comic book character. However, take away all of the movies, TV shows, video games, T-shirts, belt buckles and the like and you are still left with some spectacularly good comics.
As with all long-running comic book characters, it is very difficult to know where to start. Pick up a random Batman comic and you are more than likely to find yourself utterly lost in decades of convoluted characters, plot twists, retcons and obscure villains. And that is, of course, where we in the Big Red Barrel Comics team come in. Here are the Batman comics we would recommend to anyone wanting to start reading Batman comics.
Batman Year One (Frank Miller, David Mazzucchelli)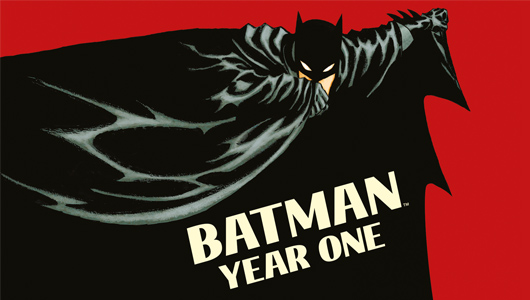 Perhaps the perfect place to start reading Batman is Frank Miller's origin story for the World's Greatest Detective. Year One follows Lieutenant James Gordon as he moves across the country to join the corrupt Gotham City Police Department. At the same time Gotham's most eligible billionaire bachelor has returned to start out as a vigilante trying to tackle the corruption endemic in Gotham's police department.
Miller is perhaps better known for nihilistic The Dark Knight Returns which, for better or worse, redefined comics in the 1980s, The Dark Knight Strikes Again and the recently completed The Dark Knight III: The Master Race but at least to my mind none of these can hold a candle to Year One. On top of that, David Mazcucchelli's simple but elegant art makes this a joy to read. If you are looking for a place to start reading Batman, why not start with a beginning?
The Long Halloween (Jeff Loeb, Tim Sale)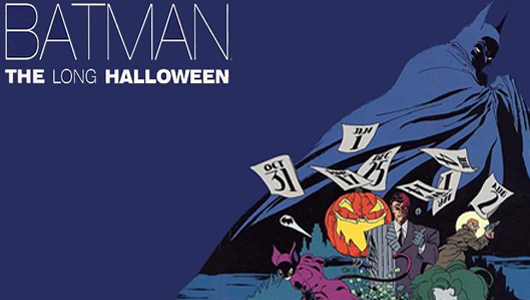 Another beauty set early on in The Batman's career, writer Jeff Loeb (currently the head of television at Marvel Entertainment) and superstar artist Tim Sale combine to tell the story of the Holiday Killer. Batman's attempts to bring down Gotham crime boss "The Roman" and deal with the ever increasing threat from The Joker, The Riddler and the like are side-tracked by a series of murders. Soon it is clear there is a serial killer on the loose who struck first on Halloween, then on Thanksgiving, New Year's Eve and continues to murder their way through the Gotham's underworld on significant dates.
Tim Sale's art is dark, moody and stunning. If you want to read about The World's Greatest Detective being a detective, rather than just punching the mentally ill in the face, then this is a great place to start. If you enjoy The Long Halloween then the there are two more Loeb/Sale Batman collaborations: Haunted Knight, an anthology of one shot specials, and Dark Victory, in which Bruce Wayne meets a young orphan called Dick Grayson. They are some of the best and most accessible Batman books ever published and essential to any comic collection.
Court Of Owls (Scott Snyder, Greg Capullo, Jonathan Glapion)
If you have not been following the inner workings of DC Comics publishing over the last few years you may well have missed all the fuss around The New 52. The short version was that in 2011 DC decided to completely reboot the DC Comics universe, allowing new writers and artists to cast off the restraints of decades of backstory and retcons and tell new fresh stories. While some characters received bold new re-interpretations, Batman and the so-called "Bat Family" that had gathered round him remained mostly as before. The major difference for Batman was that Grant Morrison passed creative control of the Caped Crusader to Scott Snyder.
Out of all of this emerged the absolutely superb Court Of Owls. The book opens with Batman tackling an escape at Arkham that serves to introduce many of the Caped Crusader's rogues gallery before quickly introducing Commissioner Gordon, the Batcave and the Bat Family. Bruce Wayne has a bold new plan to regenerate Gotham while Batman must face an unknown enemy who threatens that "Bruce Wayne will die tomorrow". The art is modern, clear and dynamic while the plot roars along to a crescendo that threatens everything that Bruce Wayne been trying to achieve in Gotham both in and out of the cowl.
Whatever Happened To The Caped Crusader? (Neil Gaiman, Andy Kubert)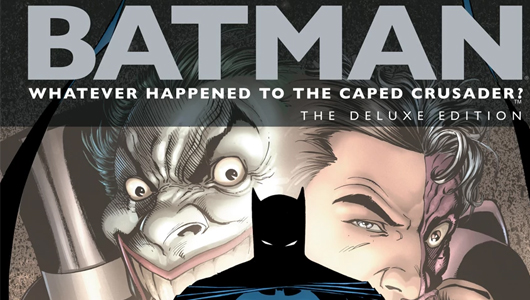 Do you like Neil Gaiman stories? If you do then you will love this. Whatever Happened To The Caped Crusader? is the multi-award winning comic that Neil Gaiman wrote as his tribute to Batman and to Alan Moore's Superman story Whatever Happened To The Man Of Tomorrow? Being a Neil Gaiman story, the book opens at Batman's wake in the Dew Drop Inn in Crime Alley (the backstreet where a young Bruce Wayne saw his parents murdered). Familiar characters including Catwoman, Two-Face and The Joker tell conflicting stories of how Batman came to his end. "That's me…" the narrator says. "Am I dead?" A mysterious female shape replies "you're the the World's Greatest Detective, Bruce. Why don't you figure it out?"
This story is very Neil Gaiman. Of course if you do not like Neil Gaiman, and he is a somewhat marmite writer, then this will not be the book for you. But if you are devoted fan of Sandman, American Gods or Neverwhere, then this could be the perfect Gotham gateway.
Lovers And Madmen (Michael Green, Denys Cowan, John Floyd)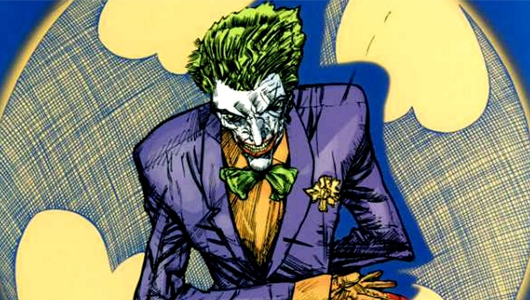 Batman is almost defined by his villains. Gotham's Dark Knight is order to The Joker's chaos, a detective to The Riddler's need to create mysteries and the immovable object to Bane's irresistible force. Michael Green's origin story for the Joker (it is one of many but that is not important) picks up with a Batman who seems to be turning the tide in his war with the criminal elements of Gotham City only to find the vacuum he has created is filled by an utterly different sort of criminal altogether.
Lovers And Madmen sees the Caped Crusader pushed to his limits physically, mentally and ethically as he tries to grapple with this new adversary. It also asks the uncomfortable question: is The Joker Batman's fault? And if he is responsible then what should Batman do about the Clowned Prince Of Crime?
And there you have it. Five excellent Batman books to get you started reading about Gotham's Dark Knight. We would, of course, recommend that you buy copies of any or all of these from your friendly local comic book shop. And, if you find that a scary prospect, then I wrote this article about how I conquered my fear of comic book shops.
Tags: Batman, comics, Court Of Owls, dc, DC Comics, Justice League, Long Halloween, Lovers and Madmen, New 52, Whatever Happened To The Caped Crusader, Where To Begin, Year One