Ah, wrestling games, my worst best friend. Now that we are heading into the strenuous gaming season, it means that a new installment in the WWE video game series is just around the corner and I for one am very excited. Following a visit to Birmingham for EGX 2016, I've donned my Lycra trunks, grabbed my big gold belt and got my hands of WWE 2K17 ahead of its October release.
• Developer: Yukes & Visual Concepts
• Publisher: 2K Sports
• Previewed on: PlayStation 4
• Also Available On: Xbox One, PC, Xbox 360 & PlayStation 3
• Release Date: 11th October, 2016
If the current juggernaut in wrestling game's 2K series has somehow managed to pass you by, this is basically the closest simulation to the pro-wrestling formula. Wrestlers make their way to the ring with grandiose entrances complete with booming music playing, the roar of the crowd heard erupting around the arena as fans jump to their feet to hold their supporting placards in the air and even visual details you had come to expect in real life – the lower thirds with Twitter handles and hashtags giving the game that made for TV experience. Though this is nothing new to the WWE game series, it's always a nice inclusion nonetheless.
Much like previous titles in the series (not counting WWE 2K15), motion is controlled with the left stick, attacks are assigned to the cross button and grapples to the square – with the right stick used for variation holds. R2 when pressed at the right time is used to counter, circle is your action button (also used for Irish whip moves) and as usual, triangle is your way to perform signature and  finishing moves. Any other controls you may be looking for can most probably be found in familiar locations.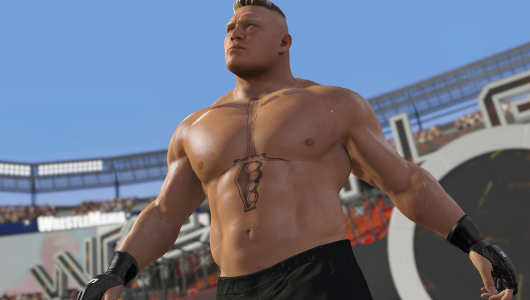 Where the new techniques and controls are found are novelty matches such as ladder or Royal Rumble – though sadly, these were not made available in the build presented to me.
Deciding to start off my first match with a simple 1-on-1 exhibition against a virgin to the WWE Universe, I chose Shinsuke Nakamura – the current NXT champion and DLC incentive for the £79.99 edition of the game. My opponent, the WWE Universal Champion Kevin Owens. As far as I could tell, everything functioned as last year's iteration of the title; entrances could be interrupted by using a break out option to prematurely attack your opponent pre-match, controls are mapped out exactly the same and the game runs at a nice flowing pace with the odd hiccup that can either make you chuckle or gain a sense of anger.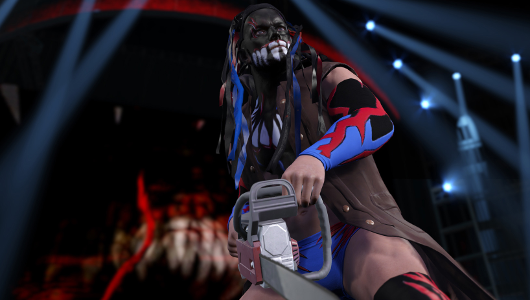 One of this year's new editions is the returning backstage brawl mode – not seen since Smackdown vs Raw 2008. This is where as the name suggests, you get away from the ring and battle out in various areas of the arena. I went solo to take on the CPU this time round, picking another newcomer to the roster and one of my favorite wrestlers, the WWE World Heavyweight Champion, AJ Styles.
Being that kind of fan who has bought into every WWE title in this eighteen game series, I am obviously going to pick this game up day one. If you are new to the series or maybe just took a break somewhere around 2003's Here Comes the Pain however, there may be something here to entice you into joining the WWE 2K Yes movement yet.
WWE 2K17 is set to release on the 10th November on PlayStation 4, Xbox One, PlayStation 3 & Xbox 360 – PC will follow at a later date.
Official Game Site
Tags: 2k, 2K Sports, EGX 2016, PlayStation 4, Visual Concepts, WWE 2K17, Xbox One, Yukes