The Science Museum has a brand new exhibit aimed at you gamers! No not you, the one behind you! Power UP promises to be an event to celebrate the many years of gaming history with a look to its future: from VR to retro there should be something for all to enjoy.
• Location: The Science Museum, London
• Dates: 22nd July 2016 – 7th August 2016
Open daily (four one and a half hour sessions or a full day pass available) with activities accessible to all ages may lead to you noticing some key franchises missing.  Saved for the evening adult events; games such as GTA, COD and Alien:Isolation will be available alongside a well-deserved beverage from the licensed bar.  Adult tickets are £8 per daily session, £28 for the all day session and £12 for the adult only evening sessions (29th July, 30th July, 5th July for two and a half hours)
I was able to experience this event the evening before it was opened to the public and to be frank, I was sincerely disappointed.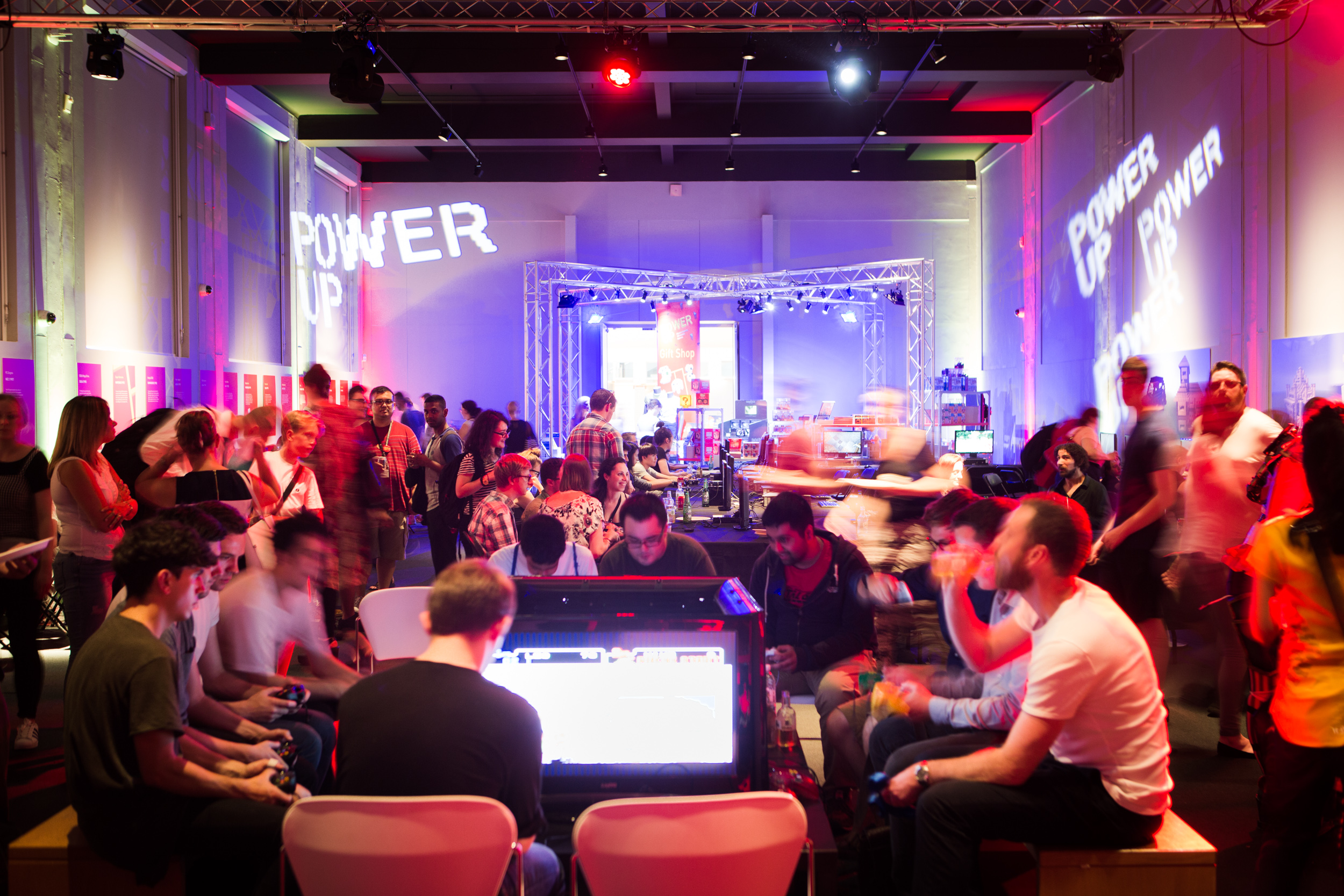 The entrance to the exhibit is very lacklustre; hidden down a corridor past a small cafe, even with the large red sign it's easy to miss.  The space itself is rather bland: almost black walls, black floors and black cloth covered tables are the pedestals to display the legacy we hold dear, very underwhelming.  The games on offer are again underwhelming.  With a lack of rare gems in the retro section, a batman section which looks to be an attempt to cash in on the reincarnation of the franchise, a multiplayer area for LAN Halo 3 and nothing of note to entice the seasoned or even casual gamer.
The first section I visited was the only outwardly visible VR console, an Oculus Rift  playing Rabbids VR Ride. The only other VR experience I found was a Galaxy Gear VR headset playing Sociable Soccer hidden in amongst the PCs. As one of the first in the event space I noted the lack of assistant at the stall and in the general area (this was around 10 minutes into the event opening) so after waiting, I grew impatient and started the game. For what I experienced, "game" is a very loose term: a roller-coaster simulator utilising the Raving Rabbids characters is nothing to write home about, even on a simulation chair which moved along with the "game".  The game was also poorly calibrated, leaving me sat behind the carriage my headless character was occupying, and since there was no involvement from me in this "game" (apart from looking around) I attempted to sit forward to align myself with my characters vacant torso only to be slammed back into my original position by the chair itself.  The ride ended with the assistant finally attending their post to gush about how great the experience was but left me feeling nauseous and unimpressed: a state which did not improve as I continued through the exhibit.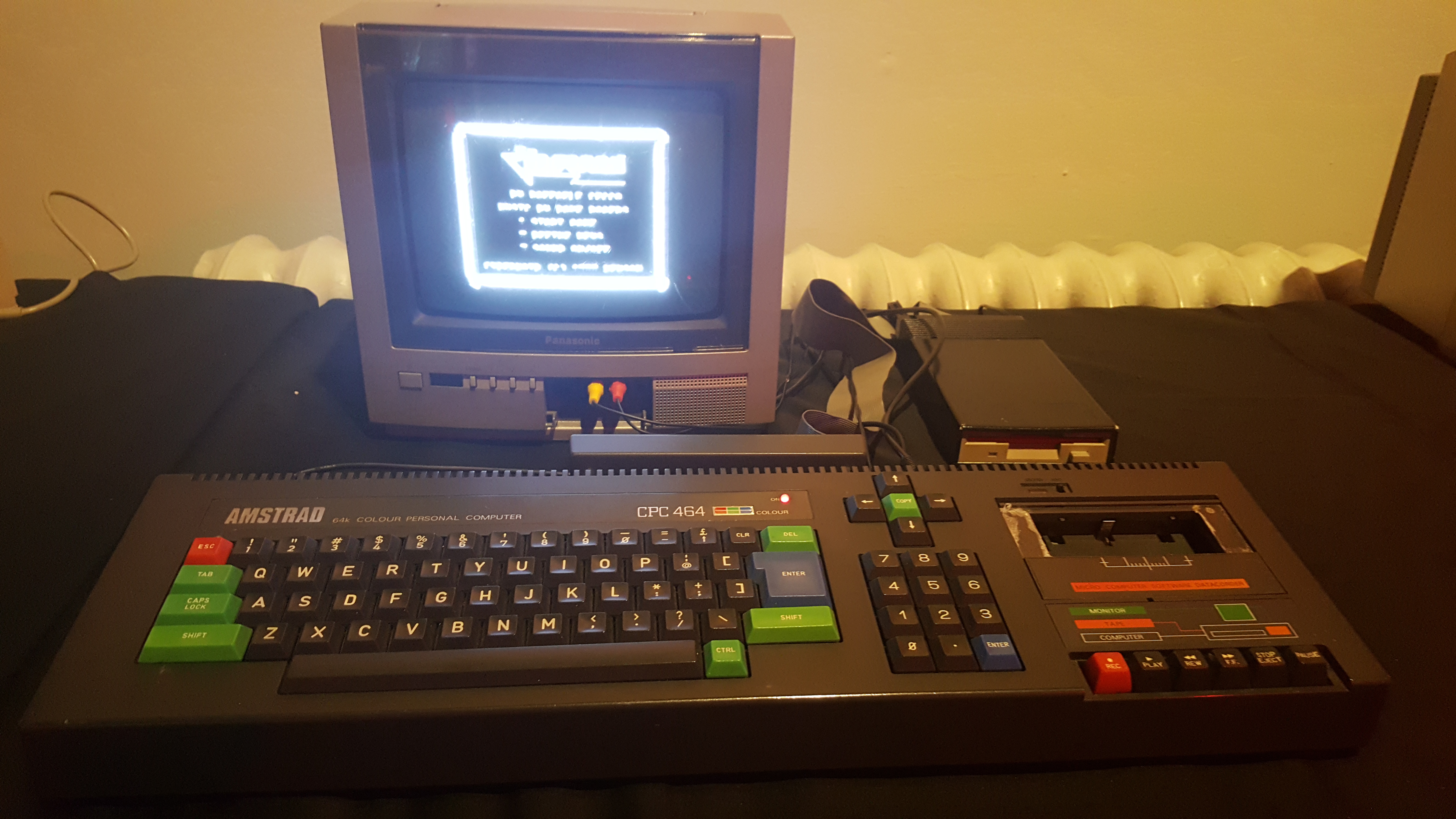 The history of gaming timeline sounded fantastic on paper, a line-up of all the key consoles and games which shaped our gaming culture.  In reality it was a row of tables with some beat-up consoles, not even restored to their former glory – the Amstrad CPC 464 was missing its cassette deck and playing from an external floppy drive – considering this is meant to be a celebration of something which is so embedded in our society shown in a place which prides itself in housing "stories of incredible scientific achievement," it seems like more thought and care could have been given to this exhibit.  This event fails to showcase the key roles that arcades played and the rise of mobile and handheld gaming; if we truly are to appreciate the history of gaming, they need to show the whole picture.
The room was extremely dark and excessively stuffy despite how the press images may appear;  it was very difficult to spend more than 15 minutes comfortably with the low number of people in attendance.  The overall layout of the area makes it feel more like someone's basement that a showcase of gaming wonders, compared to some of the previous temporary exhibits I have been to at the Museum – this seems unloved.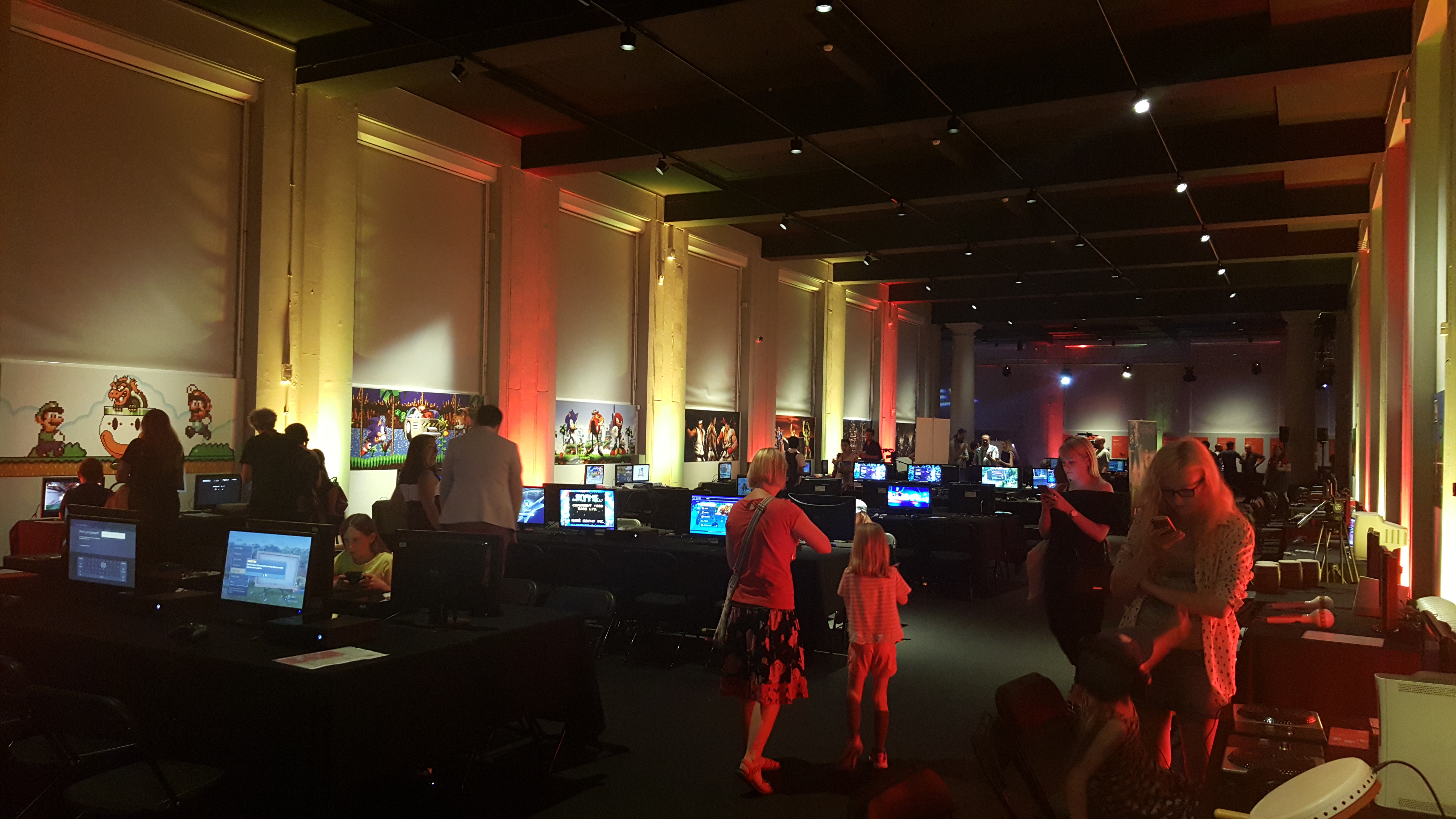 There is little information to be gleaned from this exhibit that you could not find on YouTube or Wikipedia and the interactive elements are less impressive than the consoles you may have in your attic.
If you are passionate about gaming and are in London then here a few alternatives which will not limit your time and have given me plenty more enjoyment than this event.
[youtube id="UXZtHvf_liE"]
Official Website
Tags: London, Power UP, Retro, The Science Museum