It is time, once again, to put away our gaming tees and don long dresses and bow ties for one of the most exciting and prestigious gaming award events of the year – the BAFTA Games Awards. This year has indeed been interesting. Indie titles have dominated the scene over the blockbuster AAA games and deservingly so. Although Fallout 4 walked away with the award of the night, Best Game, it was three indie titles, Her Story, Everyone's Gone to the Rapture and Rocket League, who received the most wins, walking away with three awards each. Surprisingly, The Witcher 3: Wild Hunt, which collected many awards across various ceremonies and was nominated for six BAFTAs, left the night empty-handed.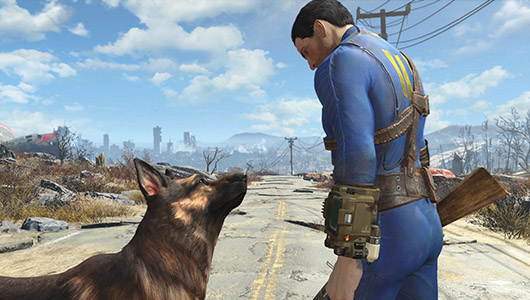 BAFTA Games Awards continues to surprise with its choice for the winners for the Best Game. Last year Destiny walked away with the statue, leaving a lot of people confused by this choice. This year, again, there was a questionable winner in Fallout 4. While the latest RPG title from Bethesda Games has been on many Game of the Year lists, including ours, it seems that the hype the game was riding on during its first few months of release subsided as players progressed deeper into the game. With its, arguably, disappointing ending and various bugs, it is strange to see it come in ahead of such well-polished games as The Witcher 3: Wild Hunt and Metal Gear Solid V: The Phantom Pain.
Everybody's Gone to the Rapture by the Brighton studio The Chinese Room, nominated for 10 categories, including Best Game, took home three. The game opened the awards night with Jessica Curry winning Best Music. The studio then also collected a statue for Audio Achievement and Merle Dandridge, the voice of Kate in the game, walked away with Best Performer.
Her Story, another indie title created on a minimal budget and designed almost exclusively by Sam Barlow, was also acknowledged three times, winning Debut Game, Mobile and Handheld Game and Game Innovation. Her Story is a detective game, where players sift through a database of fictional police interviews to figure out if the main protagonist of the game, played by Viva Seifert, is guilty.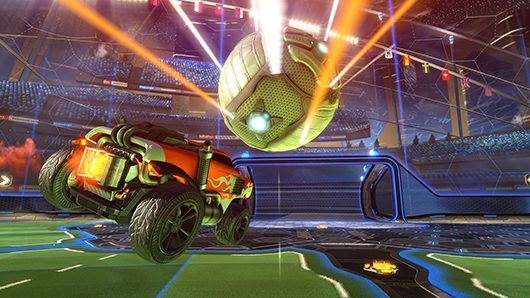 Joining the other triumvirate of triple winners is Rocket League, a game from Psyonix, that combined cars and football, making a game almost universally loved and praised. The game won Family, Multiplayer and Best Sports Game, standing against such formidable titles as FIFA 16, Forza Motorsport 6 and others. Supersonic Acrobatic Rocket-Powered Battle-Cars, the developers' first game, had almost exactly the same game-play as Rocket League but it disappeared from everyone's radar almost instantly. Rocket League has been an amazing success story – a sleeper hit, it had even those uninterested in either football or cars, completely in love with the game.
Yet another indie title, Life is Strange, won Story, which is not entirely surprising. This episodic adventure, about the girl who could rewind time has been long praised for its well-developed narrative, characters and choices that matter. Ori and the Blind Forest by Moon Studios, a puzzle-platform adventure game inspired by works of Hayao Miyazaki, won a BAFTA for Artistic Achievement. Prison Architect, a top-down prison construction and management sim, by Introversion Software received the Persistent Game award.
BAFTA Ones to Watch Award went to Sundown, a very interesting title by Mild Beasts Games. This is a top-down stealth game, where characters stay invisible, unless they are revealed in the light. The mechanics and weapons in the game are tailored to that as well, for example, guns in the game shoot light bursts instead of bullets.
Smite was awarded with AMD eSports Audience Award, beating such formidable opponents as League of Legends, Hearthstone, DOTA 2 and others. This was a new category, voted by the general public.
The only other 'blockbuster' games of this year, except for Fallout 4,which walked away with the prizes were Batman: Arkham Knight, winning British Game and Bloodborne receiving the Game Design award.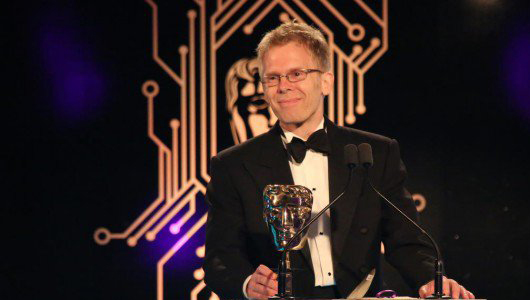 John Carmack, a co-creator of DOOM, Wolfenstein 3D and many other pioneering games, and now a developer at Oculus, was given the Fellowship. This is the highest honour awarded by the Academy for contributions to the games industry. Mr. Cormack said that he believed that we would see a lot of VR games in the next years' BAFTA nominee pool.
BigRedBarrel's own Lauren was on the BAFTA winners red carpet and has a few interviews coming up that will be included as part of BRB Geek Speak episodes, so keep an ear out for those!
Tags: BAFTA Games Awards, Batman: Arkham Knight, Bethesda Games, Bloodbourne, Doom, DOTA 2, EGX Rezzed, Everybody's Gone to the Rapture, Fallout 4, Hayao Miyazaki, Hearthstone, Her Story, Introversion Software, John Carmack, League of Legends, Life is Strange, Metal Gear Solid V: The Phantom Pain, Moon Studios, Oculus, ori and the blind forest, Prison Architect, Psyonuix, Rocket League, Sam Barlow, smite, Sundown, The Chinese Room, The Witcher 3: Wild Hunt, Wolfenstein 3D