Hi there! Another episode of BRB Geek Speak is out for your lovely ear holes! Join Lauren, Mon and Alex as they navigate through weird things they find on the internet, great and not so great movies, exciting shooties and other general geekiness. Rick and Morty infected discussions from this episode are:
New Segment – Weird Find of The Week (better name recommendations are welcome) – llamafont.com – Say it in llama!
Star Wars Battlefront beta
Lauren suffered through Jupiter Ascending and you can read Diarmuid's movie review here
Mon also took one for the team by watching Jack Reacher
Dramatic reading of The Martian by Aunty Alex  – spoiler warning time stamps – skip from 28.05-31.10
Sean Bean story from The Martian movie
Also Extra Life is happening on 7th of November! We will be participating in 24 hours gaming marathon that raises money for sick kids. Please check out our donation pages.
Listener's question: What are our MCM plans? (Thanks, Will!)
Listener's question: Coleman gives us a riddle (Dammit Coleman!) and Mon riddles him right back
Listener's question: Which is better; Kylo Ren's red lightsaber, or Destiny's exotic sword that can deflect Sleeper Simulant and fire discs of lightning? (Thanks, Oli?..)
Listener's question: In which game would we like to insert Mortal Combat's fatality mechanic? (Thanks, Ceasis!)
Shoutouts to the lovely listeners!
We appreciate you chaps taking time out of your week to listen to our show.  For your convenience, you can simply download the MP3 by clicking
HERE
 or you can subscribe via 
iTunes
 or 
RSS
 and stay up to date.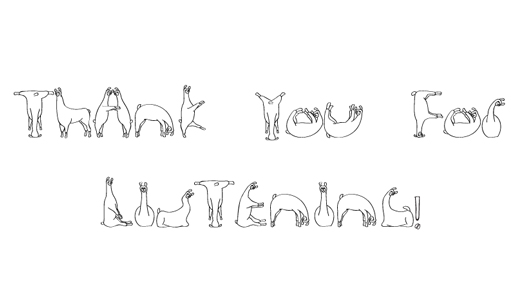 Tags: Extra Life 2015, Jack Reacher, Jupiter Ascending, llama, MCMexpo, Rick and Morty, Sean Bean, Star Wars Battlefront beta, The Martian