Here at Big Red Barrel, we have always prided ourselves on bringing you quality reviews and previews for the latest games and movies, opinion pieces with our own personal flavour, and podcasts who's host span entire oceans just to name a few of the little things we bring to you each and every week.
We were built on a sturdy foundation of videogames and movies, and more recently we added boardgames to the mix, allowing us to bring you even more content, and hopefully open your mind to the joys that the oldest of old school pass-times can bring. And now it's time to bring you something else.
On behalf of everyone at bigredbarrel.com, it is my pleasure to tell you that starting today, with this little introduction piece no less, we will now be covering comic content! (POW!)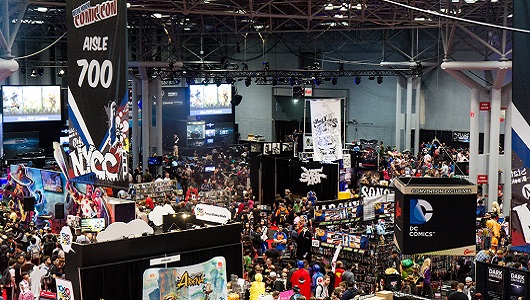 "But what is this comic book content?" I hear you ask! Well, I'll tell you. Simply put, we'll be covering everything we can think of relating to comic books – whether it be the comics themselves through reviews of the latest issues and collected works, as well as opinion pieces and things to help you start reading yourselves. Heck, we even started before this announcement.
We'll also be covering comic book movies, TV series, games, and anything else we can think of. Everything except news… We still won't be covering news, but that's a good thing, as it gives us more time to create the best quality original content we can.
We have a couple of great articles coming up later today, and even more in the coming weeks, so make sure you keep your eye out. And if any of you guys at home have ideas for articles you'd like to see, or comics you'd like to see covered then please let us know, we're always looking for great ideas, and who better to get those ideas from than our wonderful community?
We sincerely hope you enjoy what's coming up.
Tags: comics, dc, excelsior, geek culture, graphic novels, Marvel