After what felt like a last minute delay from Slightly Mad Studios, their highly anticipated Driving Sim – Project CARS had been delayed from last November to this March. For gamers like myself that went the route of PlayStation 4 as their choice console for this generation, we took that punch pretty hard and went back to the likes of DriveClub and The Crew… looking on with jealousy at our our Xbox One counterparts with their Forza titles.
As we get closer (once again) to that release date, it feels like Project CARS has had the wind knocked out of its sails and lost some of the momentum that is crucial in aiding the launch of a new title. Following the release of many screenshots and trailers for the game, I was privileged enough to actually get my hands on Project CARS and see if this is the driving title we should all be getting excited over.
• Developer: Slightly Mad Studios
• Publisher: Bandai Namco Games
• Previewed on: PlayStation 4
• Also Available On: Xbox One, PC (Win & Steam OS), Wii U
• Release Date: 17th March 2015 (US) / 21st March 2015 (Europe)
Having been invited to the Bandai Namco Game's London office, I was treated to an advance preview of Project CARS. A representative there had informed me that the version I'd be playing was not a final product, which was good to know as there were a few issues to be ironed out before release (but more on that later).
What had easily been the biggest pulling factor for me was actually the first thing I had noticed when playing the game, that was its look. Surely by now you've seen a trailer or two for this game, well guess what? Project CARS is actually that breathtakingly gorgeous! Everything from the vehicles, the track and its surroundings look phenomenal. Oh and if you thought DriveClub had some impressive weather effects, prepare to be dazzled.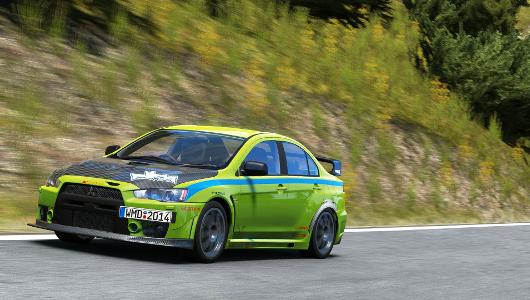 Now, I will admit that I am not the most skilled of players when it comes to racing games, that is why I need to take things a little slow and ensure I do not slide off track. Here however, I could not help but turn the rain setting up to max and marvel at its beauty. Now the weather can actually change during a race through a range of conditions but what's more impressive about this is that it can also change to suit your actual climate in the real world. For instance, making my way through London that day with overcast skies with a chance of rain was mimicked beautifully in the game. Another nice touch was the use of a technician guiding you through headphones, offering hints on improving your time or warning you of weather changes. At one point the voice in my headset alerted me that I had better pull into the pit stop to swap my car's tyres for wet ones, unfortunately I could not try this one out as a bug in the game had prevented me from doing so.
Another habit of mine when it comes to driving in games is to always view the car in third person, this is always something I've found easier and now it's something Project CARS has forced me to stop. The reason for my change in behaviour was the game's visor camera view, which admittedly takes some getting used to but really is worth mastering for that immersive experience. Something else that could make this truly a racing experience that you could get lost in, is the use of Oculus Rift and pairing it with the realistic feel of the visor cam.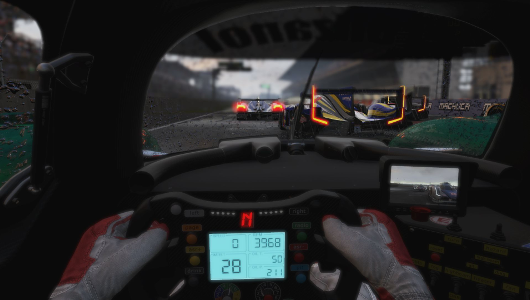 Despite all of the amazing detail I had seen within the game, its AI unfortunately took an immersive experience and brought it crashing back to reality. Where the Forza series had introduced Drivitar – an adaptive AI that learns from mimic gameplay shown from real players, opponents seen in Project CARS felt like it bordered between overly aggressive and incredibly dumb. Either I would find myself being constantly rammed off the track (rather unsporting I felt), or I would see situations where large groups of drivers would cause a huge pile up at very obvious tight turns and creating much difficulty in trying to proceed in navigating the track. Again the build I played was not finished and I had been reassured by a representative that the AI was one area that was still being worked on.
This brings me onto another disappointing issue with the game in the state I played it in, if you crash then oh boy will you know it. Collisions in any racing game can be a downer, especially when you're in the final lap of an otherwise grueling endurance. Here they just feel awful, bordering on comical and when you mix it in with the aforementioned aggressive opposition… you're in for a real bad time. Often I would d find myself getting wedged into other cars, struggling to touch all four wheels down to the tarmac or flipping in the air in near cartoonish levels. Once again, I was assured that this would be fixed in the final build.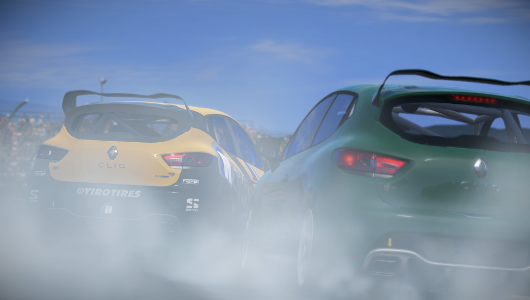 Early preview bugs aside, this game is one that truly pays attention to detail. Project CARS team have worked with a number of professionals to help better hone the realistic driving experience that is expected from a title of this caliber. Professional drivers such as Ben Collins (Top Gear's former Stig), Nicolas Hamilton and Rene Rust have all lent a hand in giving feedback and it really shows. So, if like me you've been waiting for a cross-platform racing sim that just gets it right, then Project CARS could well be the one to look out for.
Official Game Site
Tags: Bandai Namco, Driving, PC, Project CARS, Simulation, Slightly Mad Studios, Wii U, Xbox One