You may remember just over a year ago when Microsoft was struggling to show the relevance of the Xbox One that there seemed to be little to no support for indie developers to easily bring their games to the platform. However, with enough time the Xbox One now has a superb line-up of indie titles which have already been released as well as a whole host of notable titles on the horizon too, some of which will be making their console debut on Microsoft's box via the ID@Xbox program.
A few of the titles which are available to play right this very moment include the highly addictive twin stick shooter Sixty Second Shooter Prime, the unsettling horror game Outlast, Super Time Force and Guacamelee: Super Turbo Championship Edition – which was given away to Gold subscribers for free upon its launch through Games with Gold. Not only are these games a lot of fun, but they're available for a fraction of the price that AAA games release for digitally these days and are great if you're looking for a new game to tide you over for a while. Sixty Second Shooter Prime in particular is a great game to play if you have five minutes to kill due to the fast pace and ability to restart quickly – as well as the sixty second time limit during levels of course.
However, as Microsoft has shown at both E3 and gamescom this year, there's a lot of good stuff to come from ID@Xbox. Frankly there are more titles that interest me in the ID@Xbox program when compared to the bigger games releasing very soon, and I'd like to highlight some of the ones I'm particularly looking forward to.
————————————————————————-
Plague Inc. Evolved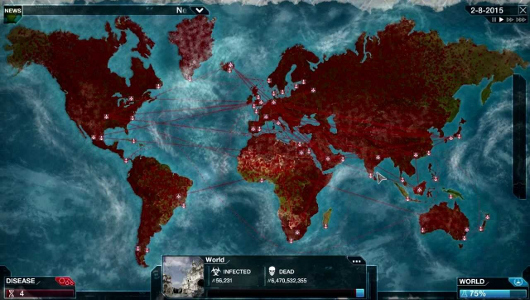 I spent many a computing class wasting my time on the Pandemic flash game many years ago. So needless to say, I'm more than excited to eradicate humanity in a sadistic way when Plague Inc. Evolved releases on the Xbox One. The concept is almost identical to the flash game of old, but with more options and gameplay additions such as the ability to more appropriately tailor your disease to resist attempts to cure it, as well as unlocking new types of virus, bacteria etc. as you play. It's not the most original concept, but it's certainly one that works and is a lot of fun to play.
Habitat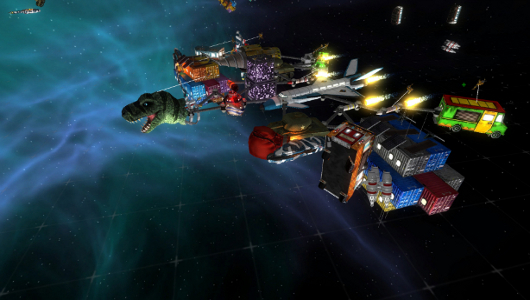 Habitat is a strategy game that sees you attempting to build a safe haven for humanity after the Earth has been overrun by nano-machines. You begin with a simple space shuttle and you use the various junk lying around in the planet's orbit to expand your habitat. The junk can be anything from a cruise ship which can be used for living space, a cyborg statue of liberty head which can be used as a weapon or a dinosaur which breathes fire. There's a mass of junk floating around you and anything can be used to expand your living space, just watch out for nano-machine clouds which will want to mess you up.
Habitat is still in early access on PC right now so it could be a while before we see it on console. Nonetheless, it definitely looks like one of the more unique games coming out of ID@Xbox.
Goat Simulator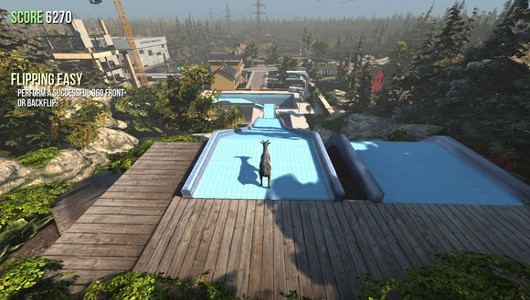 Goat Simulator is like marmite, some people love it and some people hate it. Overall I feel like it does a good job of being a parody of the many terrible simulator games out there whilst still retaining an element of fun. It might be slightly random and a lot of people hate it for that fact, but at the end of the day it's a lot of fun to play – and you can tell the developers had a lot of fun making it – and I can't wait to see how it transitions to console, especially if there's support for splitscreen multiplayer.
Cuphead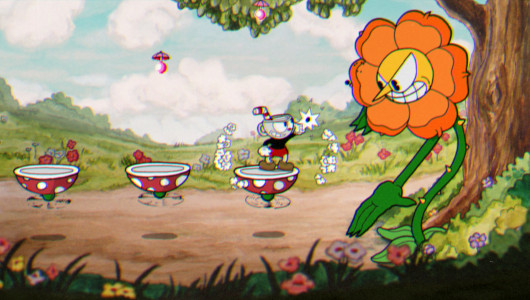 Whilst we don't know a whole lot about Cuphead yet, it's garnered a lot of attention for its very distinct art style. The game looks like a very early Technicolor cartoon which is something we've never seen before when it comes to games. On the gameplay front it looks like Cuphead is a traditional platformer in the same vain as Super Mario Bros. or other 2D side scrollers. The game is on a lot of people's radars – including myself – and I can't wait to see more of it soon.
Smite
Smite has been out on PC for quite a while now. Whilst it's not as popular as other traditional MOBA games such as League of Legends it definitely brings a new perspective to the genre – namely it's played entirely from a third person perspective. Due to this, developers High-Rez Studios have explained that it's the perfect fit for a controller and it keeps the gameplay fun and engaging.
I've never really been a fan of MOBA games, however I'm quite excited to try Smite on console, and it's good to see more PC centric games making the jump.
Space Engineers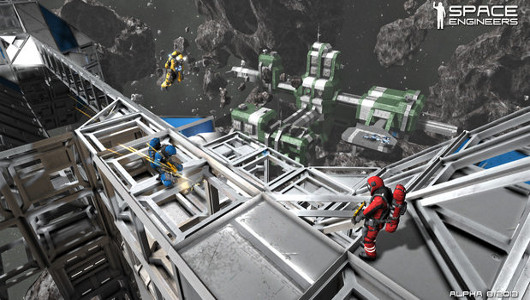 A lot of people will simply pass off Space Engineers as yet another open world sandbox game where you craft structures out of materials – a craze which has frankly gotten out of hand after the success of Minecraft. However, Space Engineers has one thing that sets it apart from other sandbox games – it's in space and you can build space bases and space ships and have space battles, because who doesn't love space?!
Like Habitat, Space Engineers is still in early access on PC and will probably not make its console debut for quite a while yet.
Superhot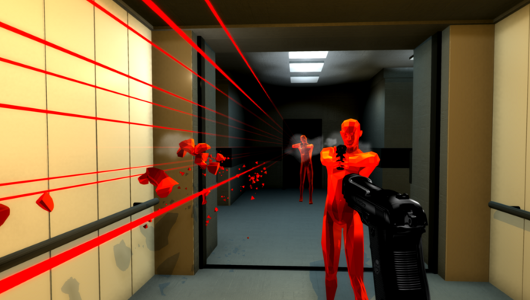 Superhot is a unique stylized first person shooter which has an incredible gameplay twist. Time only moves when you move in game. This allows you to live out those fantasies of starring in the Matrix that I know everyone has had at least once in their life. I'd go as far as to say Superhot is one of the most innovative FPS games we've seen in years.
There's currently a prototype build of the game which you can play from the official website – and you should play it because it'll blow your mind.
Inside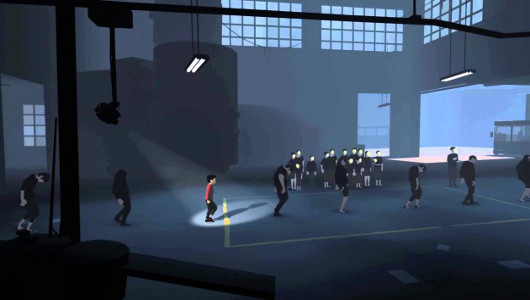 I think it's safe to say that almost everyone has tried the twisted and unique platforming experience Limbo, from Playdead Studios. Now, the developer is hoping to have lightning strike twice with their new game, Inside. Looking to be similarly twisted – or even more so – than Limbo, Inside might look similar, but I'm sure Playdead have something up their sleeve. Inside has me psyched and the trailer never ceases to give me goosebumps whenever I watch it.
————————————————————————-
Whilst these are only a handful of the games I'm excited for from the ID@Xbox program, there are many more such as Below, Lovers in A Dangerous Spacetime, Mighty No. 9, The Escapists and Speedrunners – as well as many, many more. It's always good to have choice, and the indie offerings available and coming to the Xbox One have me just as psyched as some of the bigger titles such as Sunset Overdrive and Forza Horizon 2 coming later this year. Let's hope Microsoft keep it up and deliver yet another brilliant showing of upcoming independent games at E3 and gamescom next year too!
[youtube id="ltNUiVy2iOQ"]
Tags: cuphead, Goat Simulator, habitat, inside, plague inc evolved, smite, space engineers, superhot, xbox. xbox one