WHAT: Scottish Car Show – Faster Than Life
WHEN: Sunday 20th July 2014
WHERE: The Royal Highland Centre, Edinburgh, EH28 8NB, Scotland
Big Red Barrel is proud to announce that we will once again be returning to the Scottish Car Show with our Faster Than Life gaming event. In a similar manner to FTL 2013, we will be delivering  the fastest collection of the latest and greatest driving games anywhere in the UK.
This year, we are also adding some other genres of videogames. We will have sections dedicated to the latest PlayStation games, a public debut of DRIVECLUB™, currently available AAA titles, Indie and retro games. We will also be adding a section for tabletop racing games.
Details of our headline sponsor and headline game have just gone out in our press release, excerpts of which are below. We will also have more details of some great other titles that we will be showing alongside DRIVECLUB™, later in the week.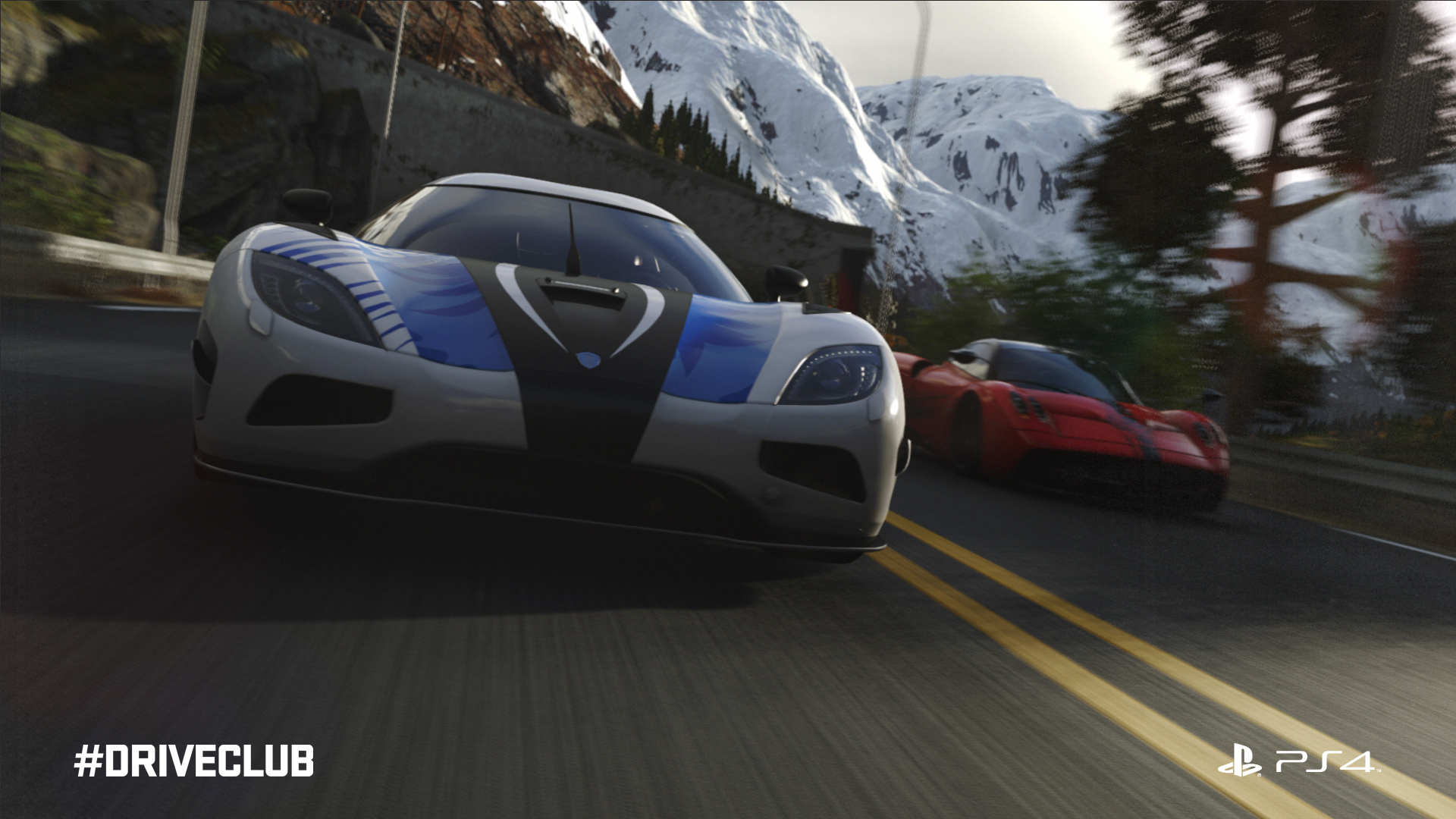 Press Release Details:
"Sony Computer Entertainment UK confirmed as the headline sponsor with DRIVECLUB™
Big Red Barrel is proud to announce the return of Faster Than Life, the video game arena of the Scottish Car Show. Returning to an outdoor venue, the Scottish Car Show will be staged in Edinburgh in 2014 at the Royal Highland Centre.
Last year the Scottish Car Show attracted over 15,000 visitors to come and experience the latest and greatest driving games the industry has to offer.
Sony Computer Entertainment UK is once again supporting Faster Than Life and is offering members of the public the chance to play the highly anticipated game DRIVECLUB™, an exclusive title for PlayStation®4, the world's most powerful console. Created by the talented team behind the critically acclaimed Motorstorm series, DRIVECLUB will make the first public appearance of its innovative single player mode at Faster Than Life 2014."
We our delighted to have a game as incredible as DRIVECLUB taking pole position on the FTL 2014 grid. We invite you to come join us and get hands on with the game and more on Sunday 20th July.
[youtube id="dF75_VkdeY0″]
[youtube id="0e7b1qeFcww"]
Links:
Scottish Car Show: http://www.scottishcarshow.com/
Royal Highland Centre, Edinburgh: http://www.royalhighlandcentre.co.uk/
DRIVECLUB: http://driveclub.eu.playstation.com/en_GB/home
Note:
PlayStation is a registered trademark, and DRIVECLUB is a trademark of SONY Computer Entertainment Europe Limited. All other trademarks are property of their respective owners.
Tags: DriveClub, Faster Than Life, FTL, FTL 2014, Scottish Car Show, SCS