At last week's TtT event, I very glumly announced that despite its continued success, Tabletop Tuesday would be coming to a sudden conclusion with a final hurrah planned for next week's event on Tuesday 18th March. I wanted to give everyone who attends as much time as possible and there was no better platform for me to do that than in my usual attention-grabbing, shouty-man-at-the-start-of-the-night style.
However, I could not go into full details and while I may not be able to answer all questions at this time I wanted to shed some further light on the matter especially for those that are not able to attend next Tuesday.
With Loading's announcement that they are now going to be taking on the task of seeking new premises, the need for TtT to move on is perhaps more obvious. Without going into the details that it is not my place to talk about, I would like to clearly emphasise that Loading moving should not be seen as a negative in terms of how Loading was doing as a business or to how successful Tabletop Tuesday was – as both were in a healthy state and continuing in a upwards trend until factors outside of our control shifted the goalposts and made staying in the present location unviable. I am hopeful that, as Loading was on the brink of outgrowing this space anyway, that it can be used as a springboard to bigger and better places and that BRB can be a part of that going forward.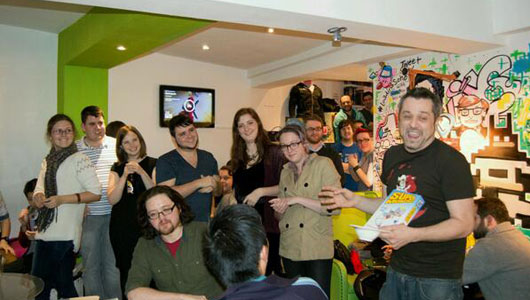 In terms of Tabletop Tuesday, it will mean that we will have to take a short break. I am looking at the possibility of moving to a temporary venue to tide us over, but will obviously hold off making any long term decisions until we know exactly what is happening with Loading as that is our home.
We are now in the process of looking at organising a pop-up event with the Loading events team for International Tabletop Day and will keep you posted on info for that here and on Tabletopday.com.
I am very keen to maintain the awesome groups of regulars we now attract. It really is a great bunch of people I enjoy seeing every week and even though my hosting duties don't always afford me the chance to play every week, I have really enjoyed learning more about board games and need to find some way of satisfying that weekly tabletop itch that I have now instilled in myself. I will be sadder than anyone if TtT were to go away and will be doing my utmost to preserve as much of what we have built together as possible.
Also worth noting that beyond Tabletop Tuesday, I am keen to see Loading continue to be a success as I have had some great times there over the last twelve months. I have lost count of the number of great people from the video game industry I have bumped into while there and also had the pleasure of meeting a number of fans of the podcast while there too. I will be one of the first people queuing up outside Loading's next venue. I need my Donkey Kongas!
We started a list at last week's event for anyone that wanted to supply their e-mail details so that we can update you when more details are available. You are welcome to add your name to the list if you are coming along this Tuesday or send me a Private Message on the BRB forums or DM via Twitter with an e-mail address. I will only use this list to keep people updated on the movements of Tabletop Tuesday.
Addendum: It does seem that there may already be some good news on the horizon. Will wait to confirm and will add details to this post as soon as there are known.
Update: Gives me great pleasure to report that Loading is now in its new location, the address is below;
Loading Bar, 97 Stoke Newington Road, London, N16 8BX
They will be announcing an official opening party soon to coincide with the launch of a new menu, but people are invited to pop down and check out the new location anytime from now. There are a couple of exclusive early photos below, keen observers will notice the draught taps on the bar and the extended range of bottled drinks but should also note that the bar is double the size of the old location.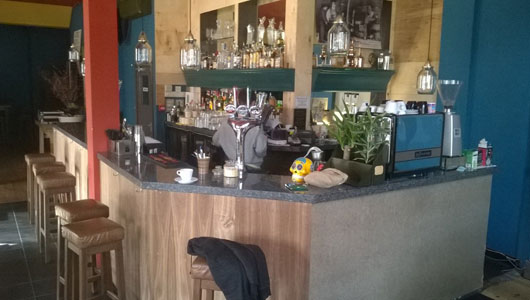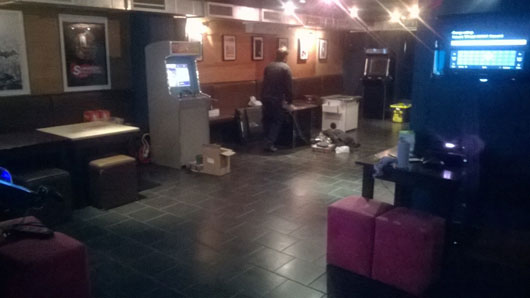 I still need to confirm the exact time but International Tabletop Day will be going ahead on Saturday 5th April and Tabletop Tuesdays will kick off again from the following Tuesday. Further updates will appear on this thread.
Tags: Loading, Loading Bar, Table Top Tuesday, TtT