The limitlessness of Starbound makes for some impressive mods and player-made content that further expands this time-absorbing game. Considering it's in the beta stage, it's likely that many of these ideas will be added by the developers themselves; yet, if there are some tweaks and additions you can't wait to try, here's a good place to start. I've listed five standout mods that seem popular as well as ingenious.
Note: The best place to start incorporating mods into your game is the Starbound Mod Manager. This tool provides a list of your downloaded mods that are easy to install – just add the .zip file. You can then install or update to the latest version of said mod, with the latest update to mod manager also adding a way to backup your characters and worlds; a must-have for those investing a lot of time in the Starbound universe.
_____________________________________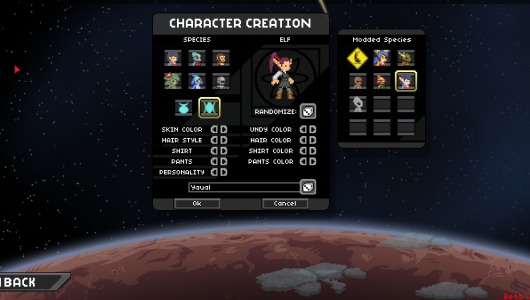 This mod is a good first step in including some custom races to explore with, and works simply and effectively with the character creation menu. Then comes the fun bit – finding some favourite familiarities to play around with. Some greatly-designed and creative ones include the Elven race, fitted with its own custom ship and elven items (as well as those stereotypical pointy ears).
The Avali race comes with a heap of lore to dig into, and the design is rather wonderful and unique. Not to mention adorable.
BEWARE: According to the mod creator, the Avali race doesn't work when installed through Mod Manager. Instead, you'll just need to unzip the downloaded contents into a Starbound mods folder.
It's likely we'll see the function of this mod developed at some point by Chucklefish, yet for the moment, this is a great, simple mod to enjoy. If you want to focus more on your airborne base, being able to deconstruct each block is very handy in creating your own unique space in the sky, allowing you to reinvent its design, layout and size. Arguably it defeats the method of upgrading your ship via progression in Starbound's story, but this mod is a great tool for the creative types and those who want to create a home aboard their space vessel.
This mod might seem minor compared to others, yet it is extremely handy. If you set up a farm on one planet and set off to explore another, it'd be nice to return to some harvestable resources; this mod allows you to do so, preventing the normal occurrence of crops only growing when you're on the planet they're situated. Very, very handy.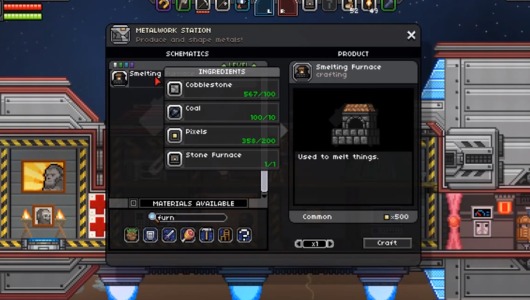 A logical step in your resource collecting, this mod allows you to craft a smelting station to melt down any unused weapons, tools and other items to gain useful bars to create new items with. This adds a new functionality to items that you have to real use for, whilst breaking up the necessity to mine ores constantly.
This mod adds bit of life to your ship! After you create a Starmap Upgrade MK2 you can unlock first-mate Love Jones,who then gives you the tools to spawn the rest of your uniquely named crew. Each addition provides a different purpose. You can have a shipmate of every race, playing the valuable roles of mechanic, doctor, scientist, chef, loremaster and hunter. First mate Love-Jones can sell you KEIs, little robotic friends that accompany you in your journeys and are available to upgrade to provide benefits to your character. This mod seems to enrich your exploration with companionship and an ease of maintaining and creating certain items. Also, further challenges await with the mod's bounty system that allows you to craft monster spawners.
It's impossible to ignore the potential to incorporate some of our much-loved universes into Starbound. Certain mods deserve great credit for making it possible to enjoy certain iconic adventures all over again.
Really, it had to be done. So far, we see two playable races, the Twi'lek and the Bothan, yet there are enough costumes available to emulate your favourite Star Wars characters. Discover the Force Lightning power and be a true Sith Lord. Or just caper around in a Chewbacca outfit, because who wouldn't want to do that?
Starbound : Mass Effect Edition
The Normandy SR1 has been revived! Play as your own Shepard inspired human or as one of two new races, the Asari and Turian. Other content includes familiar weapons (hello, Black Widow sniper rifle) and biotic powers for you to renew your Mass Effect adventure.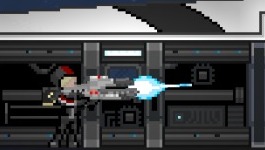 _____________________________________
This is by no means a complete list, as there are hundreds of mods to delve through here.
Tags: Chucklefish, Mass Effect, mods, Open World, Sandbox, Star Wars, Starbound, Steam