Big Red Barrel will be in Glasgow, Scotland this weekend for the Scottish Car Show and will be  showing a selection of the latest and greatest driving games.
"This will be the biggest live event that Big Red Barrel has ever rolled the red carpet out for and we aim to mark the occasion with an explosive celebration of the latest and greatest driving games" said Tim Hibbs, co-owner and content director of Big Red Barrel and organiser of Fast Than Life. "We'll have an exceptional line up to announce in the near future and we'll also be taking the opportunity at Faster Than Life to spread the word about the great work done by top two gaming charities; Extra Life and Special Effect."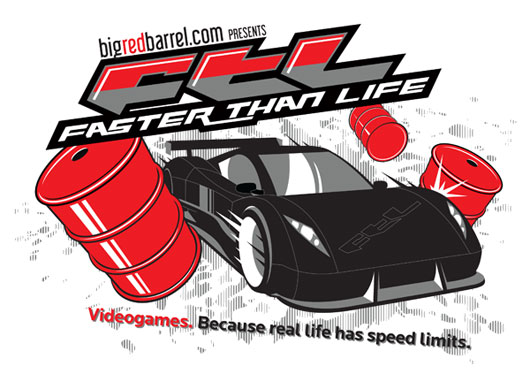 Prize
Two winers will get themselves;
A pair of VIP Tickets to The Scottish Car Show
Contest
Entry is easy! Simply name your favourite car in a video game. If you're the secretly the Stig, your entry will be excluded. We're onto you Stig!
Winners will be chosen at random.
Rules
All entries must be made before 12pm midnight (BST) Thursday 18th of July 2013. Entries from outside of the UK permitted. Multiple entries permitted, but only one entry for every 24 hours will be valid. N.B: Please note that no transportation or accommodation costs are included, prize includes a pair of tickets which give you full access to the event.
All other standard BRB terms and conditions for contests apply and can be viewed here.
Good luck!
Tags: Competition, Contest, driving games, Faster Than Life, Scottish Car Show