Welcome one and all to my amateurish guide on making money in DC Universe Online (which I will hereby be referring to as 'DCUO')! Whether you are new to the game, having decided to try it on the Nintendo Switch, or just looking for tips on how to make money, I am here to impart my (admittedly limited) knowledge onto you and help you get started.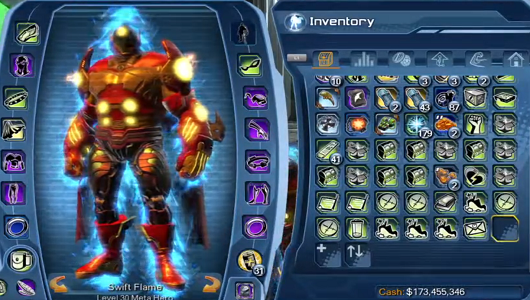 (I realise I am by no stretch rich, but I have spent a lot actively trying to raise my SP – upwards of about $150 million – and have made my money through these methods.)
So, we'll press on with these first two easy steps: Have a membership and a character with a Combat Rating (CR) of at least 111. Alright, maybe not 'easy'.
(*Before I get into all the ways in which you can get that virtual cheddar, I am going to elaborate on these first two steps – so, if you want to skip that, just ignore the next four paragraphs.)
I feel it's only fair to warn you right now that without the membership you will be restricted to a $2000 limit, with all other earnings being placed in escrow. There are a few ways around this, but they all require you to pay for certain items that afford you access to a minuscule amount of your own cash; not to mention it only frees up about $25k at a time (which is worthless in the game's current economy). There's that or paying £4 to gain access to your escrow over a seven-day period; it's just not worth it really.
All in all, if you want to be able to engage with the broker in any capacity, and not have to continuously scramble around for in-game cash, you're likely going to have to pay (almost like that was by design). So, if I've not done a good enough job of putting you off already, and you've decided you want to soldier on, let's try a little bit harder and point out all the ways in which you can accumulate some wealth and grab yourself some shiny, new digital toys.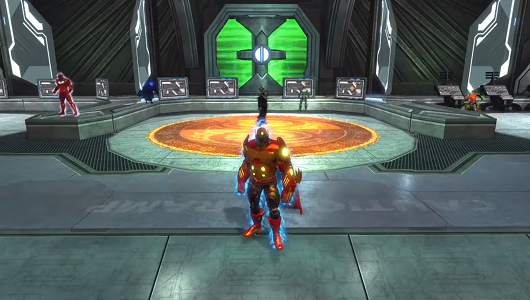 Assuming this isn't a dealbreaker and you're still reading, the next thing you'll need to acquire is a character with a CR of at least 111 or higher; this will allow you to fully benefit from the little nuggets of wisdom I'm about to drop. There are two ways to do this. First, there is the traditional method – painstakingly working your way through the game's base content, as well as a large number of add-ons (DLC and updates) the game has racked up over an eight-year lifespan.
Then there's the convenient, but more monetarily exploitative way, where you can advance your character past the currently irrelevant content and into the endgame. Sadly, whilst useful (and offered as a free bonus for one character to members at the time of its introduction), it comes with the caveat of costing roughly £37. That's steep. With all that in mind, and if you're still with me, let's move on to those tips.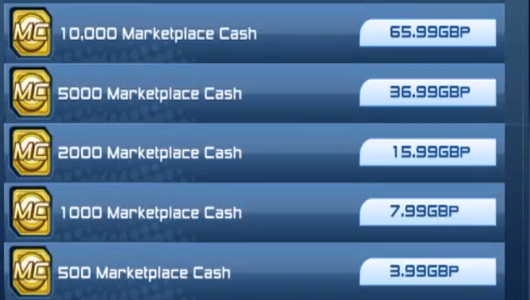 (Also, before I get into this since DCUO will be imminently releasing on the Nintendo Switch, I must inform all new owners of this version that the in-game economy will likely be quite different to the one I'm writing for – that being the PS4. That being said, Daybreak will likely be merging the servers at some point, so it could still end up being helpful.)
Farm DLC Collectables
This way of inflating your balance will require a bit of the ol' elbow grease, and if you're just starting out, this process can help you rack up a few million (and a decent bit of money if you're playing on the Switch) in a relatively short amount of time. I won't lie to you, if you're expecting to reach the near billions the richest players in the game have, you'll be sorely disappointed. This method will, however, allow you to amass a decent sum over time, which you can then use to make even more money (but we'll get into that later). After all, money begets more money.
The key areas you will be wanting to farm are located in the Sons of Trigon, War of the Light (I and II) and Halls of Power II DLC packs. In the hub worlds for these DLCs, there are various collections included, as well as a generous amount of collection nodes littered throughout these spaces. There are plenty of rare collectables that sell for a pretty penny. So, I'm just going to give you the maps with rough indicators of where they can be found, as well as list off the rarest ones and the fees you can fetch for them. Even if you get common or uncommon drops, these all still sell for about $20-50k and $75-100k respectively – so it all adds up eventually.
Sons of Trigon
(Collections- Me Versus You, What's Lust Got to Do With It, If Only…, Accoutrements of Good, Accoutrements of Evil)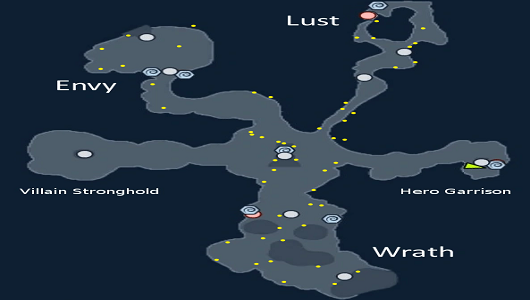 Figurine of Jared – $1.5-2 million
Oath to Jesse – $1-2 million
Map of the Mystery Maze – $1 million
Image of Jacob – $750k-1 million
Rare Trading Card – $500-750k
Cultist's Book of Blood – $500-750k
Broken Cage Hinge – $400-500k
Molybdenum-Steel Filament – $300-500k
Exo-Mantle Maser – $200-300k
Ectoplasm – $200-300k
War of the Light I and II
(Collections- Remnants of Rage, Intergalactic Technology, Blue Lantern Corps Inscriptions, Aftermath of Rage, Amethyst Affections, Metropolis Battlezone Scraps, Mist Connections)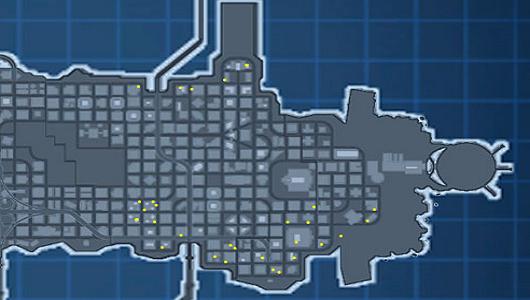 Ranx CPU Node – $3-4 million
Dex-Starr's Battle Collar – $2-3 million
Sayd's Reflections on the Book of Oa – $1 million
Zatanna's Trick Hat – $750k-1 million
Gorilla Grodd's Discarded Battle Harness – $500-750k
Sapphire Engagement Ring – $400-500k
Demolished Star Sapphire Teleporter Circuitry – $400-500k
Saint Walker's Words of Faith – $350-400k
Homemade Lingonberry Cookies – $300-400k
Eyeball – $300k
Penguin's Bow Tie – $300k
Atrocitus' Ritual Totem – $250-300k
Destroyed Oan Chip – $200-300k
Violet Rose Bouquet – $200-250k
(Side note: Uncommon items from the WotL collections can often sell for $100-200k each)
Halls of Power II
(Collections- Untold Stories of New Genesis, New Gods Items of Power, Orion's Gear)
Armor Scales – $500k
Armor Polish – $400-500k
Astrometer – $300-500k
Orion's Backup Blaster – $250-500k
Astro Sled Schematic – $300-400k
Sled Spanner – $300-400k
Sled Pouch Attachment – $300-400k
Harness Buckle – $200-300k
Worn-Out Gloves – $200-300k
Cycle Wheel – $150-200k
Farm Base Game Collectables (Open World and Instances)
I will list off the most valuable collectables I can remember (there are more), but you'll be able to find the collections and locations on DCUO Bloguide.
Green Kryptonite – $2-3 million (Metropolis)
Rutherfordium – $2-3 million (Oolong Island)
Spork – $2-3 million (Stryker's Island)
Blue Toothbrush – $2-2.5 million (Stryker's Island)
Class A Exoskeleton – $1-2 million (Metropolis – Near Star Labs)
Oan Disabler – $1-2 million (Metropolis – Near Star Labs)
Arkham Jokerz Gang Patch – $500k+ (Gotham East End)
Snipe and Resell
An excellent way to make even more cash is to be opportunistic. Say, for example, you happen across someone selling a collectable or item for far less than its optimal value – you should absolutely seize the opportunity to pick it up and flip it for a profit.
Common things to look out for should be:
Exobytes (Not any of the obsolete ones)
Rare collectables
Collection reward items
Going on from that last bullet point, this is what you seek out once you have financially established yourself in-game. Once you have enough money to start throwing it around, you can really start flipping a profit. This is because these items are usually too expensive for your average player to buy, and as a result, you can take advantage of this and make a hefty profit. An example of mine would be finding the Black Flash Cowl listed on the broker for $20 million, buying it, and reselling the item for about $35 million – minus the broker tax, I made a return of just over $13 million with no tangible effort. This is obviously a rare occurrence, but when it happens, you will be well on your way to being DCUO's resident Scrooge McDuck.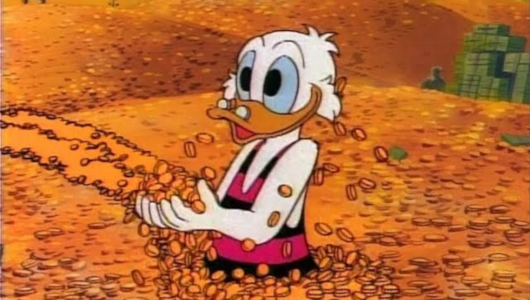 Event Collectables
This is more of a long-term investment than an instant guarantee of making money. For this method to pay off, you need to have patience – specifically about 6 months or more. Event collectables are often liberally placed alongside normal collection nodes, as well as being given as rewards for event missions. These collectables, while worthless during the event's month, only increase in value as they start to exit the market as time wears on. If you wait long enough and store enough collectables (on different characters of course), you can make off with a fair bit for no extra effort. Collectables after this period go from being worth virtually nothing to being valued upwards of $100k by those who have yet to collect them (bonus points if they're related to feats). From this past Christmas event, I have cleared about $10-15 million (I had a lot) and you can too.
So, those are my limited tips. I hope they proved somewhat useful to you and weren't a gigantic waste of your time. If they weren't, I'd like to hear back from you (hell, even if they were). Would you like similar guides in the future? Do you think I'm a giant scrub? Should I refrain from touching a keyboard ever again? Be sure to let me know down below!
Tags: Daybreak Games, DC Universe Online, DCUO, DLC, guide, money, Nintendo Switch, PS4, Scrooge McDuck