Swamp Thing, the newest offering from DC's fledgling streaming service DC Universe, has been cancelled. Sadly, the swamp has been drained regarding this Alan Moore-inspired rendition of the titular character, with the shocking news that Warner Bros. has pulled the plug after airing just one episode.
James Wan's Swamp Thing pilot had been received favourably by both fans and critics alike, earning praise for its use of the Southern Gothic horror genre and faithfulness to its source material. This is reflected in its ranking on IMDb, sitting at an 8.5 overall after its first four episodes, as well as maintaining a 92% approval rating on Rotten Tomatoes. With all this positive feedback, it really begs the question: why was Swamp Thing cancelled so soon?
Well, excluding the wildest speculation (there was a lot), the consensus, as well as the most logical explanation, seems to be the impending re-evaluation of the streaming service by parent company WarnerMedia. In this article, I don't just wish to solely explore why Swamp Thing was cancelled, but the general reasons behind the recent spate of cancellations plaguing streaming service superhero shows.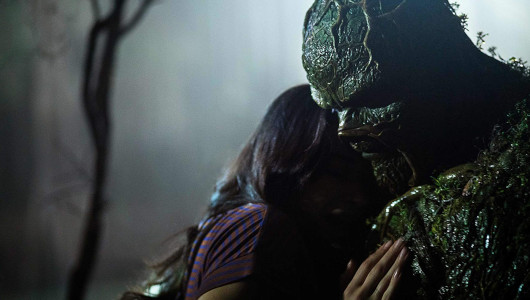 Deadline's TV Editor, Nellie Andreeva, reported on Deadline that there "have been questions" as to "how DC universe fits" into WarnerMedia's plans for a new streaming platform. This has naturally caused scrutiny for Swamp Thing, and the report claims that WarnerMedia's new leadership team are "not particularly high on Swamp Thing". In hindsight, the series' fate was seemingly inevitable, with the showrunners being forced to adapt the season to fit a ten-episode format, instead of the originally planned thirteen. It can be assumed this reflects a distinct lack of faith by WarnerMedia executives in the show, possibly even signalling further trouble for DC Universe's other properties. If true, it would mean that WarnerMedia does not expect Swamp Thing to be able to retain a general audience, hence its reluctance to consider it for its new service.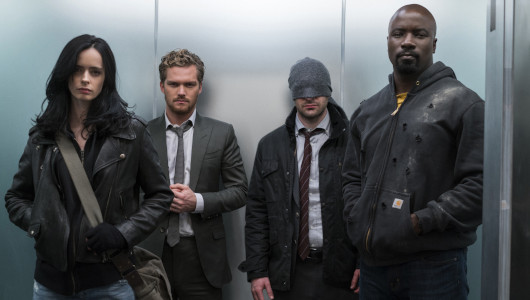 Though, this concern is not completely unfounded. Business Insider outlines a downward trend in terms of interest for superhero-related shows, citing the declining viewership of Netflix's Marvel exclusives. Delving deeper into this, one can grasp a deeper understanding of why a universally lauded show like Swamp Thing can be cancelled so easily, regardless of its critical reception. Examining this report further, a continuing decrease in social media coverage on these shows, as well as the significant cost to produce them, were the main contributors to their demise. This was not helped by Disney, who threw the proverbial wrench into Netflix's plans. With Disney restructuring to provide its own streaming service, Disney Plus, as well as acquiring Hulu just this year as a result of these plans, it was only a matter of when the unstoppable force met the immovable object for the shows caught in the middle.
Disney has exhibited an intent to compete with Netflix, pulling its MCU offerings from the streaming giant, and seemingly being the driving force behind the complications surrounding Netflix's Marvel shows (which I will hereby be referring to as the 'MNU'). Over the past two years, all of Marvel's popular shows like Daredevil, Jessica Jones and The Punisher have been cancelled, despite initially opening to critical acclaim, just like DCU's Swamp Thing.
Superhero shows, especially those that find themselves on a streaming platform, have struggled in the past. The MNU offerings were extraordinarily well-received upon airing, but not one of them has made it past a third season. For all its hype, its diehard fanbase, excellent production values and superb cast, Daredevil couldn't see its way through to the end on Netflix. In fact, excluding the much-maligned Iron Fist and struggling Defenders series, every one of the MNU's catalogue: comprising of Daredevil, Jessica Jones, Luke Cage and The Punisher were all considered quality shows, and all of them were unable to buck this trend. These shows are not alone in this sense. Despite being received favourably, The Tick, a beloved niche superhero-comedy, has not only been cancelled by Amazon Prime, it has also failed to find a home on any other platform according to showrunner, Ben Edlund.

When considering the implications of Disney's involvement with these Netflix shows, one may draw a similar comparison to WarnerMedia's situation with its DCU properties. Through WarnerMedia's influence, DC Universe's productions are now all under a similar threat; not necessarily for all the same reasons, but still just as affected by the higher-ups.
Observing the issues surrounding these parent companies and their properties, as well as the difficulties tied to viewership retention for the superhero genre, the reason behind Swamp Thing's abrupt cancellation becomes increasingly evident. Having considered previous viewership trends, evaluated both Swamp Thing's potential staying power, as well as the budget needed to facilitate the stellar production, WarnerMedia executives seem to have concluded that the risk is ultimately not worth the reward.
Despite the considerable financial clout backing Swamp Thing's first season, as well as its planned status as a flagship show for DC's streaming brand, the niche combination of the superhero and Southern Gothic horror genres is not seen as a viable offering by its parent company. This is a shame, as the series has done everything right in regard to producing a truly quality production. Expertly blending the superhero genre with horror themes, Swamp Thing provides a viewing experience totally unique in scope compared to its DC and Marvel counterparts. With its cancellation, alongside its MNU contemporaries, and the mooted reasons for both, this writer can't help but ponder whether this spells doom for shows like Titans and Doom Patrol, or for DC Universe and its live-action superhero originals as a whole.
Tags: Alan Moore, Amazon Prime, Daredevil, DC Universe, Disney, Disney Plus, Hulu, Jessica Jones, Luke Cage, Netflix, Rotten Tomatoes, Streaming Services, Swamp Thing, Titans