Games are inherently an escape from reality. An experience in which one can lose themselves for hours, having fun and most importantly, momentarily forgetting about life's little (or large) problems. For those of you like me who reside in the UK, more specifically the south, you might already know that it's going to be a scorcher this coming weekend. I mean, I didn't. I just found out this morning and I'm completely unprepared; I need to dig out the fan, make sure not to get roasted and abandon all hope for an undisturbed sleep. But for those reading, it doesn't have to be that way. Hell (the heat will make you think it is), most of us are going to make a day of it. Ignoring barbecues, beer gardens and all the other fun summer stuff, let's look into more pressing concerns; what games should we be playing to overcome this heatwave?
As I'm sure most of you already know, where there's summer, there's a Steam Summer Sale (as well as other games that I will include because I want to). So, let's get into the games you can play to help distract you from the fiery ball of death in the sky, melting the skin from your bones.
(WARNING: There will be bad jokes ahead. You have been warned.)
My Friend Pedro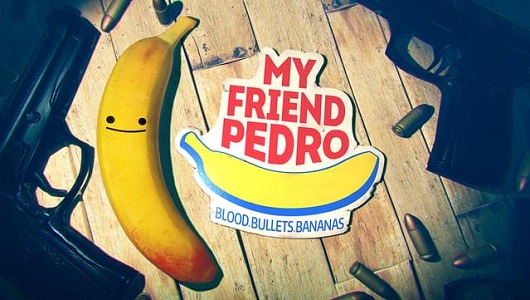 DeadToast Entertainment's indie action platformer is making the rounds lately and is doing so for good reason. This fast-paced, utterly insane shoot 'em up is the latest game to emerge from Devolver Digital's ever-increasingly absurd catalogue; joining recent hit indie titles such as Hotline Miami, Enter the Gungeon, Broforce and Katana Zero just to name a few. My Friend Pedro delights in its absurd setting and hectic environment, rewarding players who opt for the coolest carnage-fuelled creativity they can muster.
This game is all about style points, with your score increasing as a result of cool, inventive kills, as well as your combo meter. The title has sold as many as 250,000 copies in just one week to give you an idea of its popularity. If you're looking for a fun game where you can team-up with the eponymous banana of the title (who happens to be your best friend!), and go bananas on all those who dare oppose you, this is the game for you. Like a really over-the-top John Wick with Matrix influences, you'll experience fantastic gunplay, ludicrous stunts and score-attack gameplay that should help distract you from the encroaching heat.
Steam Store Price: £13.17 (15% off)
Rocket League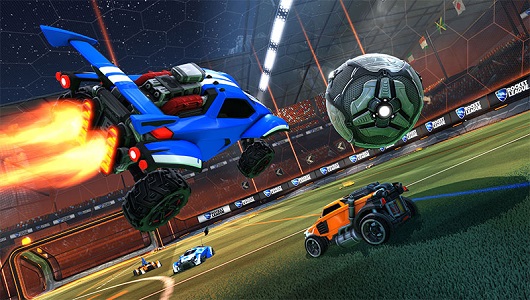 Moving away from banana-inspired mayhem, we have rocket-powered vehicular-inspired mayhem. When asking my editor, Diarmuid, about which game he would like to see included on this list, he responded almost immediately with Psyonix's global sensation, Rocket League. The game blends rocket-powered (hard to control if you ask me) cars with a variety of sports, primarily football, to provide a chaotic, yet undeniably enjoyable experience.
Though the controls are hard for newcomers (though I doubt many reading this are), there's nothing quite as satisfying as careening through the air and belting the oversized ball into the opposition's goal. With a thriving eSports scene, as well as a healthy online community, this game will provide countless hours of entertainment to any who own it, or decide to pick it up.
Steam Store Price: £7.49 (50% off)
Horizon: Zero Dawn – The Frozen Wilds (DLC)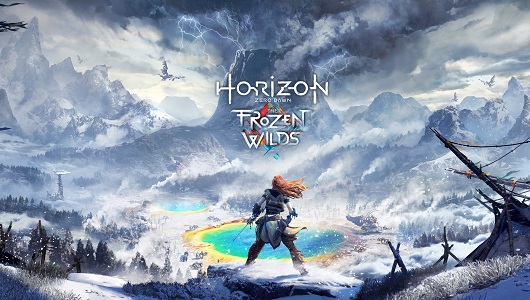 This one's for the PS4 (and Horizon) owners out there. With the fear of sunburn, as well as the overwhelming heat fast approaching, few would be able to blame anyone for wanting to escape the 30C+ temperatures soon to be blanketing most of the UK. Unless you have the spare money and time to hop on a plane and go somewhere less unbearably hot, the next best thing could be your imagination. Well personally, my imagination is terrible and I'm going to assume yours is too. So, the next logical step for those like us without an imagination would be to immerse ourselves in someone else's – specifically Guerrilla Games' Horizon: Zero Dawn – The Frozen Wilds (excellent segue, if I do say so myself).
In this DLC, the developers shift location for their action RPG, placing the player in an unforgiving, frozen tundra filled with new and existing threats. The game is beautiful in its presentation, depicting a harsh but wondrous landscape for the player to not only admire, but explore. You'll play as Aloy throughout this adventure, a thoroughly likable lead, who will warm your heart rather than your core body temperature (passive-aggressive comment to the sun there). If you're looking for a way to forget the thermostat, by going from one extreme to the other, The Frozen Wilds could be the gaming experience to help you chill out (I also hate me for that).
Playstation Store Price: £11.99
Project Winter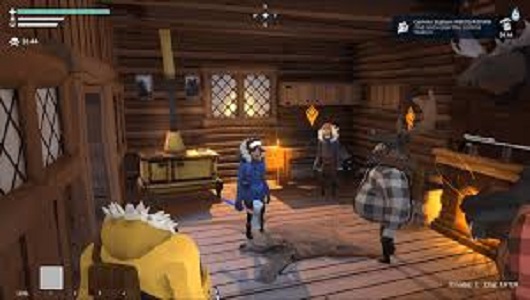 Sticking with this idea of immersing yourself in an artic environment in a vain attempt to fool your body, we have this 8-person multiplayer game focused on social deception and survival. Other Ocean's game has players band together to try and survive and escape hostile wintry conditions, with an emphasis placed on social features such as teamwork and betrayal. This is a game that is fun playing both online, and with friends, with the inclusion of traitors (much like Garry's Mod's Trouble in Terrorist Town game mode) spicing things up. Whilst not the most popular game in this article, this game provides a fun survival experience paired with an aesthetically pleasing art style for anyone interested in picking it up.
Steam Store Price: £12.39 (20% off)
Two Point Hospital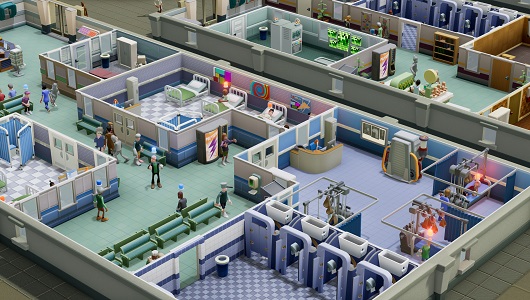 This became a much longer list than I originally planned. With the coming of the Steam Summer Sale, came the discount of many great games. One such game was Two Point Studios' Two Point Hospital. A game already reviewed on this site by BRB alumnus, Sarah; she noted the game's surprising replayability as its standout feature, calling it a "worthy addition to the management sim genre, and an excellent first game from Two Point studios".
I must say, I agree. Two Point Hospital is an addictive game with an emphasis on comedy. Despite its dreary setting, it easily compensates with its own brand of unique humour; you'll find yourself enjoying treating patients when symptoms include being a Freddie Mercury lookalike. I don't know about you, but personally I'm much more interested in Freddie Mercury than rising mercury, and that's reason enough to give this game a go.
Steam Store Price: £12.49 (50% off)
Stick Fight: The Game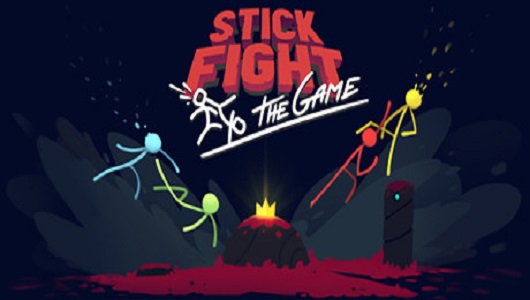 Are you looking for mindless fun this scorching weekend? Do you not have much money to your name? Are your friends in the same boat? Well, no need to fear for Stick Fight: The Game is here. Stick Fight is a simple, but outrageously fun physics-based online fighting game. As the name suggests, you control a stick figure man as you fight against other stick figure men; utilising a wide array of weapons to eliminate your opponents in frantic fights. Imagine a more simplified Super Smash Bros.; sounds pretty good doesn't it?
The emphasis for simple fun is arguably the best part of Landfall West's game, and it thrives even more when played with friends. Despite the straightforward goal of eliminating the opposing player(s), Stick Fight remains fresh through its fast-paced rounds, unique maps and diverse weapon options. The sheer mayhem, especially with friends, is something that will keep you entertained for hours and makes it a worthy inclusion to any Steam library.
Steam Store Price: £2.79 (30% off)
If any of you have suggestions for games that'll help distract me from my lack of an air conditioner, please sound off below. I'll just be at my desk, wallowing in self-pity.
Tags: Broforce, Devolver Digital, ENTER THE GUNGEON, Garry's Mod, Guerrilla Games, Horizon: Zero Dawn - The Frozen Wilds, Hotline Miami, John Wick, Katana ZERO, My Friend Pedro, Project Winter, PS Store, Psyonix, Rocket League, Steam, Stick Fight: The Game, Summer, The Matrix, Two Point Hospital