Hey there sexy listener, we like your face and the other parts that are conveniently connected to it.
It's a new week, which means that Dan, Tim and Coleman have a new show at the ready. Gone are the audio gremlins that plagued last weeks audio so we can bring that top-notch entertainment – of three blokes talking about video games for just over an hour – that you've come to expect.
On this week's episode of BRB UK:
Followup: Bungie Director addresses the future of Destiny
Bethesda squashes Fallout 76 Free-to-Play rumours
Machinima unexpectedly pulls down entire YouTube library
Nintendo's Indie Highlights stream
Dan bought himself a lovely new graphics card
Tim gets back into his novice pilot seat for Ace Combat 7: Skies Unknown and then reviews Achtung! Cthulhu Tactics
Coleman reviews No More Heroes: Travis Strikes Again and tries out Resident Evil 2: Remake
We're going to EGX Rezzed… to do a live show
Thank you so much for your continued support, we truly couldn't have kept going for this long without the best audience we could possibly wish for. For your convenience, you can simply download the MP3 by clicking HERE or you can subscribe via iTunes, RSS, Spotify or YouTube and stay up to date.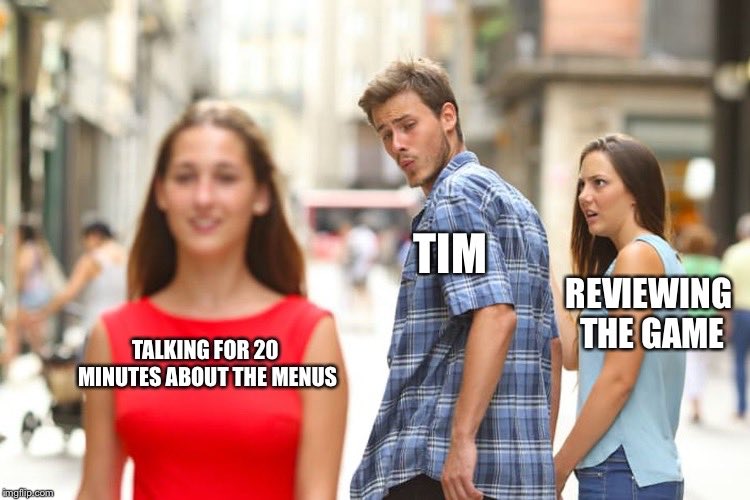 Thanks to Richard Kirke for the BRBUK memes.
Tags: Ace Combat 7: Skies Unknown, Achtung! Cthulhu Tactics, Bethesda, Bungie, CrossCode, Destiny, Double Kick Heroes, Fallout 76, Forager, Goat Simulator: The GOATY, Indie Highlights, Inmost, Machinima, Nintendo Direct, No More Heroes: Travis Strikes Again, Resident Evil 2: Remake, SteamWorld Quest, Unruly Heroes, Wargroove, When Ski Lifts Go Wrong