It's that time of the year again; to put aside the game controllers, put down the 12 sided die and invest in some local literature that, at least in Australia, continues to go from strength to strength. In the face of less local celebrities and bigger conventions, comic book stores and pop culture continue to thrive in the middle ground and Free Comic Book Day is always a spectacle of long lines, artists and the odd cosplay.
Comic book stores in Australia are not nearly as prevalent as in the US but combined with local libraries, larger book stores and an encroaching interest in manga and anime they continue to have a strong and varied presence. There are arguably two primary sources for comics commercially in Sydney specifically and fortunately one of them is within walking distance on the first Saturday of May, otherwise known as International Free Comic Book Day!
I can't say that I have always read comics, at least not the ones being given away over the weekend, however my interest and investment came about just under 10 years ago, when I had the opportunity to work in community radio. Co-hosting a local radio show on Wed nights, the show was sponsored by Kings Comics and so because of that my interest was renewed.
The accessibility of comics for sale though specifically to read them digitally through Comixology is what sealed the deal and I haven't looked back since. Without Comixology and almost the sole seller of online digital comics and reading (now owned part of Amazon) I probably would not read as much as I do. Combine that with a low price point of under a dollar a week for some issues, and I'm sold.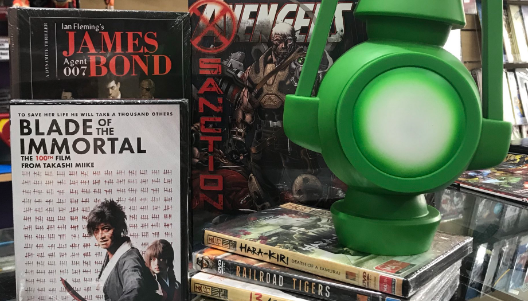 One of the first comics I bought into was Injustice prior the original video game and then for 5 years after and this has led to other reading including the sequel, all the TMNT series, a number of different Batman storylines, and finally after almost 10 years, I feel for the first time in my life that I can make heads or tails of what is going on in the Marvel & DC Universes, the Rebirths and reboots combined.
With that in mind the two main reasons to get excited about Free Comic Book Day 2018 in both the DC & Marvel camps is the milestone of Action Comics #1000 and the re launch of Avengers #1; teasing the next iteration of all of Marvels new #1 issues.
Action Comics #1000
Celebrating 80 years of Action Comics, and specifically Superman, #1000 has 10 short stories featuring the Man of Steel that is homage to the history and legacy he has left on readers and the world at large. Script, Art and Colours are by a dozen different artists and, for the 'first' time since he lost them Superman is redrawn with his  underpants back on the outside; the final story "The Truth" making specific note of this before a milestone cliffhanger is left in the final frames….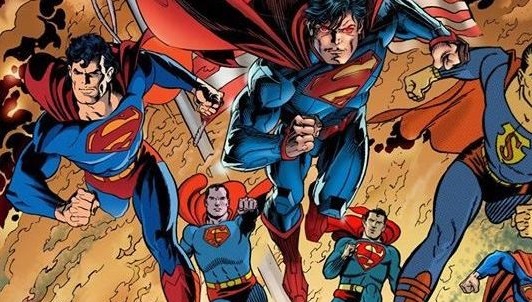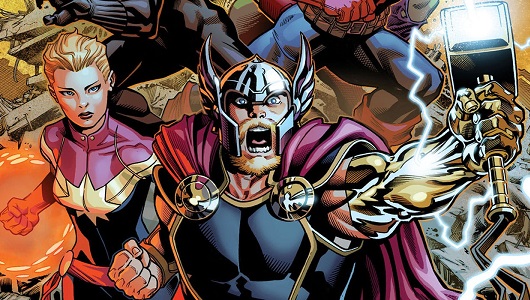 Avengers #1
In the current climate of Infinity War and Marvel Cinema, it may seem that the comics are scrambling to keep up or that life is imitating art. There are obvious signs that each is leaning on the other with new issues of Ant-man now called Ant-man & The Wasp, and Black Panther seeing a resurgence of interest. Thor has been re-instated over Jane Foster – as Thor, and redrawn in a slightly older adage (beard included). The Hulk as a personal favourite sees She-Hulk become the new normal Hulk with Captain America regaining his honour after losing it in Secret Empire. The bottom line is that Marvel wants to go back to basics, making their cannon of characters accessible again, instead of mixing and matching and re imagining all the core characters.
Earth's Mightiest Heroes Avengers #1 is a great freebie on Comic Book Day and a great taster of all the new #1 issues coming out, as well as the artwork that goes into it. A bumper issue, the magazine is slightly larger than normal and rather than stories has articles and interviews with the artists and authors involved. It is a good primer on the back of Infinity War, but also for invested readers does a good job of explaining Marvels move through 2018 and what and why they have changed.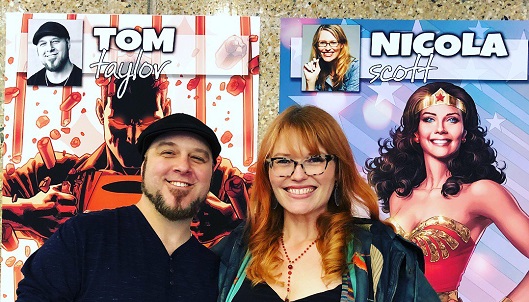 Kings Comics in the City and Phantom Zone primarily, were setting the tone for local comic book readers on May 5th. With lines forming since 7 AM, I was at Phantom Zone as people were cycled through the modest store and was happy to give them some patronage.
Kings was boasting a number of celebrity Artists and sales, as well as trivia and cosplay competitions and even out in the suburbs I saw a number of Doctor Who, Darth Vaders and at least one baby dressed as Superman. Despite the relative small space in store, it was easy enough to collect the free comics as well getting Avengers #1, Secret Empire & DC Nation #0 after purchase of Action Comics #1000 for less than $20.00 AU
---
Free Comic Book Day is the best way to give back to some of the smaller communities and shops as well get children into reading and adults into comics! For a time I could see the value in buying pull lists and physical copies and keeping a standing order for certain trades instore. I'm the firs though to advocate digital reading, sales and using Comixology, as you get the full experience without all the ads and panel, by panel transitions and rotations at a much clearer resolution that in print. That said nothing beats going into a store and experiencing the real thing, with dozens of likeminded people….
So what exactly am I reading at the moment? Here is a brief list:
Injustice 2
IDW Teenage Mutant Ninja Turtles, Cross overs, Universe
The Totally Awesome Hulk (Now The Incredible Hulk)
Weapon X
Injustice 2 as a prelude to one of the best games last years, adds much needed context and backstory to the video game as well as not being broken up into 'years' that the Injustice comic was. As an ongoing weekly issue, it also features a number of prominent Australian artists that is always good to see.
Whilst I dabbled with Gwen Pool, The Totally Awesome Hulk and the death of Bruce Banner continues to be a mainstay. Crossing over with the new Weapon X as a catalyst to the Weapon H Gray Hulk series and not in any way related to the other Hulk (She-Hulk) this a fun series that isn't overly serious until recently with the World War Hulk II / Planet Hulk II event.
As always, I personally rate what IDW are doing with Teenage Mutant Ninja Turtles as the pinnacle of consistent and canonical comic book art and writing. One long continuous interconnected series since its re launch, it continues to tell a single story to invest in that grows with new characters and a number of game changing events to the lore.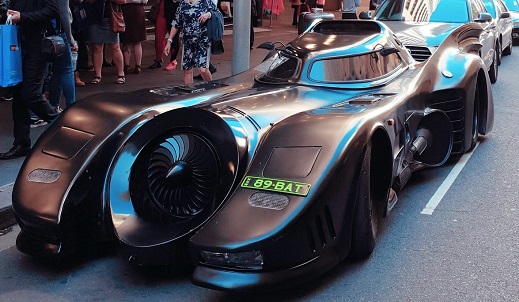 Comics, more than movies or even video games are highly personal, much like a good book. Persons will invest in the characters, see themselves in the heroes and continued to be inspired and in awe of the adventures that are printed. Phantom Zone in Sydney is almost 30 years old and a cornerstone of the local community. Reflecting on 80 years of Action comics, here's to 80 more because with comics – you are never too young!
Action Comics #1000 was purchased by the author, the rest were free!
Kings Comics
Phantom Zone
Free Comic Book Day
Tags: Action Comics, Avengers, Bendis, Event, FCBD, Free Comic Book Day, Injustice 2, Kings Comics, The Phantom Zone