Nothing to Fear is a game for anyone who likes to hide behind corners and closed doors and exclaim 'BOO!' at an unsuspecting victim walking by and thus have been shunned by all your friends. Well, good news! Now, you can do that guilt-free in a video game while being an adorable little boogieman to boot.
It is also a game for everyone who likes quirky fun art-styles and animation, has a sense of humour, loves solving puzzles, enjoys some light platforming as well as point-and-click mechanics. What I am trying to say, really, is that everyone can find something to like about this game.
• Developer: Dlala Studio
• Publisher: Dlala Studio
• Reviewed on: Xbox One
• Also Available On: PlayStation 4, PC
• Release Date: Q1 2019
EGX Rezzed was Dlala Studio's first showing of their upcoming 2D sidescroller point-and-click game Nothing to Fear. The monsters are real and they live among us, although for a while now, they have struggled to scare humans, who with advancements of surveillance and social media have grown to be more aware of supernatural happenings around them. Then along comes little Mush, a son of the boogieman, who is excited to follow in his father's big footsteps. It is also worth mentioning, that while monsters do like scaring, they do not do that in a malicious manner. They are more like Halloween monsters in Nightmare Before Christmas: scaring is just their job and they are proud of their craft.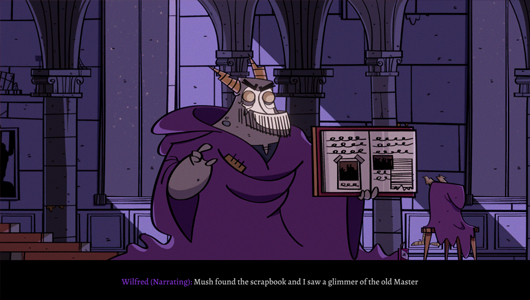 I got to play the starting level, that sees little Mush pass his final test of scares and get lessons from his dad. Mush has to find a way to terrify humans in the store, and it is worth mentioning, those humans deserve it too! Said scaring comes in a form of humourous pranks; for example blocking the slushy machine with a sausage just as the store manager sneakily takes a gulp. That would, of course, require Mush to study the room, find items to pick up and then observe the inhabitants of the room and their actions before finally figuring out what would make the best and the right scare. All of this, of course, without being seen.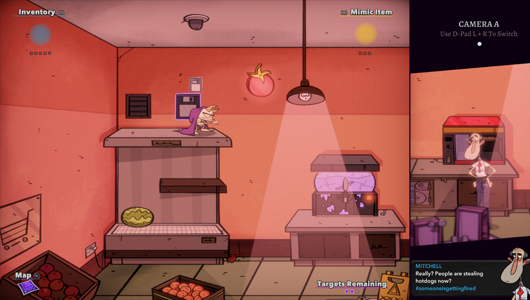 Already, just in the beginning level of the game, there are a bunch of great and humourous mechanics introduced. For example, Mush can look at an object and shape-shift into it in order to mask himself and avoid being spotted. Of course, for the player, there is always a little tell – slightly sinister eyes that the object still retains – however, the passersby are completely oblivious.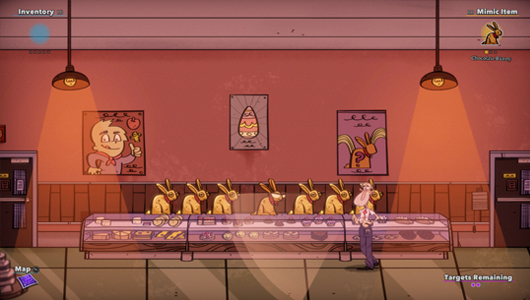 Helpfully, there is also a Scare Cam that always shows the scare as it is happening, even if the player on the other side of the room and too far away to have it in their line of sight. While it might seem like a small addition, it proved incredibly helpful to keep track of what was happening and where the characters were going.
While I've only seen a relatively small part of the game – the developers estimate it to have 7+ hours of game-play – I can already see how the levels can become more challenging and complex: more items to find, bigger scares to make, more places and ways to hide.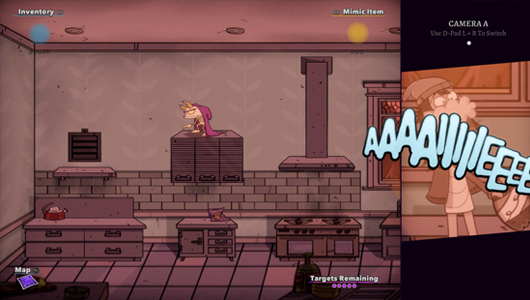 Any game needs to have a lot going for it for me to overcome my dislike for platforming, no matter how light, and Nothing to Fear certainly does that. I was immediately intrigued by its story and characters; in love with Mush who is both adorable and creepy; and laughing along with the game.
Having discovered the stand of Nothing to Fear in an always busy ID@Xbox section, I immediately sent a few friends the game's way. Everyone reported back with excitement. This is the great thing about EGX Razzed; finding little gem games on the floor and letting everyone you can know about them. I, for one, cannot wait to reunite with Mush.
Official Game Site
Tags: 2D side scrawler, BRB @ EGX Rezzed, Dlala Studio, EGX Rezzed, EGX Rezzed 2018, humour, id@xbox, Nothing to Fear, platforming, point and click