If someone had said in 2008 that 10 years later, MGM would be retconning the origins of Stargate as a 10-episode pay-per-view series, which I could watch on my phone, I may have been inclined to agree. However, I would have been a lot more dubious if I thought that for less than $30 AU I would also have full access to the entire back catalog of Stargate episodes: All 17 seasons across 3 different series.
• Developer: Mark Ilvedson and Justin Michael Terry
• Publisher: MGM
• Previewed on: Android
• Also Available On: PC, iOS
• Release Date: 14th/15th February 2018
This is what MGM is experimenting with though, releasing the Stargate Command website and app in line with a growing number of premium viewing and streaming services for web content including the likes of Roosterteeth's release model and soon to be Disney exclusive content on their own service. On the one hand, it limits the wider access of these shows on other platforms like Netflix as they begin to jump ship and yet puts even more money directly back into the distributors, allowing such things as Stargate Origins to exist.
Origins, such as it is, is a love letter to the younger years of Stargate introducing a rejuvenated young cast, female lead and reusing a number of iconic MGM owned props and effects that haven't been seen in years. Mark Ilvedson and Justin Michael Terry have created a campy, not-taking-itself-too-seriously attitude on a rather low budget, the result is an amusing almost pantomime performance that riffs on all the tropes that made Stargate so much fun to watch, as part of the 20th anniversary celebrations surrounding SG-1.
Connor Trinneer, last seen in Star Trek Enterprise and Ellie Gall headlines the series as Professor Paul Langford and Catherine Langford, a much younger version of the same character from Stargate SG-1. Origins pulls on these threads, borrowing ideas and themes from both the very first Stargate movie in 1993 as well as later series but stands apart as it is set in 1928/1938 during World War II Egypt.
Whilst progressive in themes for 2018, MGM are once again ignoring the cannon of the original 1994 Roland Emmerich film, instead spinning out a history from the TV series that never actually happened. Elli Gall is a rising star as the wide eyed and curious Catherine Langford; however many of the male roles seen previously including a number of villains and Egyptian Gods have now been subverted by "strong female" actresses as well. The men in this show including the Nazis and Professor Paul Langford himself are bumbling ignorant and unintelligent with some amusing if not odd slapstick humor and jokes – including one scene where that sees a Nazi wearing woman's underwear…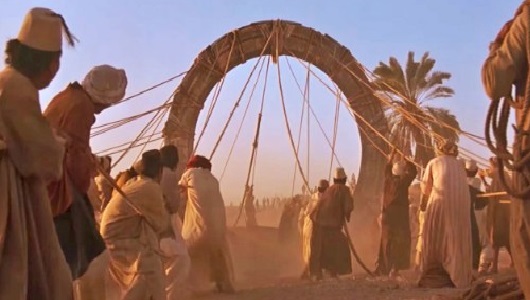 Currently the first 3 episodes, comprising 30 minutes of content are free to anyone who signs up for Stargate Command with the remaining content on the site requiring premium access. Episode 1 starts quickly with little context or background and it would service most casual viewers to at least watch one of the movies if not the first season of SG-1. The shorter time and turnaround means quicker resolution as no sooner are we introduced to the titular Stargate then the Nazis turn up to power it up using nothing but a car battery and a bit of muscle.
I could be wrong, but I could have sworn it took a bit more energy than a 1938 car battery and some drawings to make it work last time.
Supplementing the episodes though is the seminal Stargate theme and 'wormhole effects' from the original series and the first time the characters enter the gate proper brings back many fond memories from over 15 years of the franchise. Despite a strong dose of nostalgia, discerning viewers in the current climate of television may just want to leave Stargate where it was – a memory of a better time which will never be as good as the first time you stepped through the gate.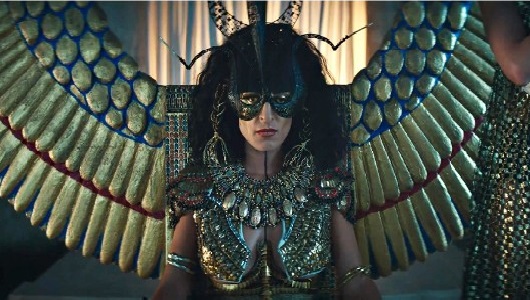 Stargate Command
At least in Australia, a premium subscription to Stargate Command costs $27.99AU as a once off lie time membership. The command website and app though is bare bones as MGM build it out and slowly create more content.  Besides the older episodes of Stargate and Stargate Origins, videos consist of 'exclusive' behind the scenes interviews, short documentaries and historical extended looks at episodes.
At almost double the price of a current Netflix subscription the price is a little rich, even for those loyalists looking to binge watch 10 seasons of Stargate, however for anyone who may never have watched it the question remains, will a limited service of only one type of show be enough to corner the market?
Currently the functionality within the app and website, is reminiscent of many sites that existed in the early 2000's for shows such as LOST, Star Trek and Doctor Who. Official and endorsed fan sites chock full of media and extra content, except back then it was free. It is also more worrying if other properties such as the rejuvenated Star Trek or Doctor Who suddenly decided to monetize in such a away.
For those willing to pay and subscribe there are persistent achievements to unlock and over the life time of using the website you are able to level up your profile, participate in community forums and surveys.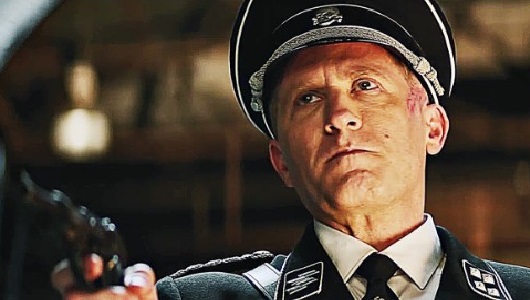 For this, viewers receive "command points" which hopefully will earn people access to episodes for free. Oddly when looking at the terms for subscription the effective date for payment is September 2017 with a disclaimer that *PREMIUM ACCESS IS ONLY TEMPORARY BETWEEN THE LAUNCH OF PREMIUM ACCESS ACCOUNT PROGRAMS ON 20th SEPT 2017 (PRE-ORDERS)  AND THE CONCLUSION OF THE PROGRAM AT 11:59:59 PM USPT ON MAY 15th 2018*
It is not clear exactly what happens after May 15th, if maybe sale of premium services will simply be ended, or the site and app will shut down or the service will revert to a more traditional payment service but either way it's a subtle indication that the price is simply too high to justify a very limited time offer on these videos. Moving forward, hopefully there will a staggered tier for pricing, as some of the oldest episodes are 20 years old and it would have been nice for MGM to release more of them for free – maybe weekly or monthly on a rotating basis rather than just Origins.
After a time away, it is refreshing and nostalgic to see more Stargate, especially as it came out of left field with little to no hype and mixes a large dose of Indiana Jones, Tomb Raider whilst building on the Egyptian core and mythology of the original series. Perhaps it would have served the creators to widen the net, releasing the show on Youtube Red or other freemium services and it remains to be seen exactly what the point of Stargate Command is beyond just a back catalog of aging episodes.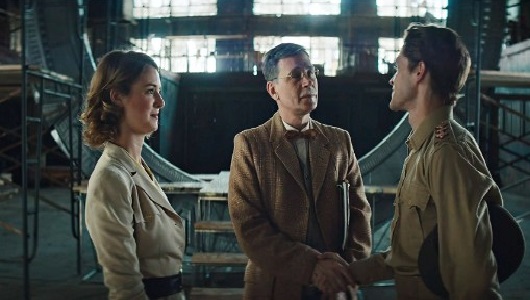 Stargate will always hold a special place in fans hearts but until the next true sequel or proper reboot, Origins should stay in the past, relegated to history where it doesn't cost so much to relive the glory days.
Official Stargate Command Site
Tags: MGM, pay per view, SG-1, Stargate, Stargate Command, Stargate: Origins, web series