Rounding out the final week of 2017, Bright just sneaks in as the movie nobody asked for and no one expected. Over-hyped and under-delivered, Bright proves that the formula for a perfectly good movie that is sadly in the post-Weinstein world of Netflix, just not good enough anymore.
• Director: David Ayer
• Exhibition: 2D (Netflix)
• Rating: MA (Mature Adults)
• Run Time: 117 mins

Will Smith and Joel Edgerton headline Bright, a dark buddy cop movie in the vein of Training Day that tries its hardest to toe the line between 'hard-R' action and dark gothic fantasy in a preamble that was perhaps more original on paper than in execution.
A modern day Los Angeles sees Will Smith as seasoned cop Daryl Ward, paired up with rookie cop Nick Jakoby; bucking the trend in society as one of the only Orc police offices in existence. This divide between Orcs and humans is the running theme of Bright and one that includes heavy handed racism towards, Orcs, Elves and the occasional Fairy. Despite the presence of Smith in the film, it is Edgerton's Orc Jakoby that brings both the heart and the unexpected empathy to his role, as beneath the makeup he is as reluctant to work with Ward as Ward is with him.
This history of Human and Orc/Elf conflict is vaguely touched on, in the reincarnation and second coming of "The Dark Lord" that seems to drive the movie. Throw in a chase for a magic wand and the titular 'Brights' (or magic users) and you have yourself a world that could have used a whole series to explain itself over the length of a movie. Whilst it is the writing that fails the most, hanging a backdrop of fantasy to an otherwise ordinary action movie, is just that, ordinary. While it sounds original, many reviews seem to have forgotten the era that occurred about 15 years ago where Vampires and Werewolves walked into our otherwise ordinary action movies and Bright is no different.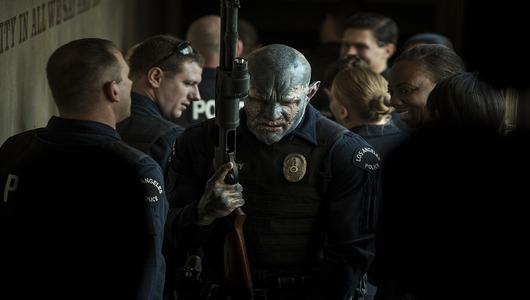 The lean towards an adult rating is a nice touch and adds some gravitas and reality to what could have been another Underworld, but the narrow focus on characters over the bigger world and Smiths perchance for racist jokes and jockeying bravado may turn off certain viewers. Curiously, this is also the 3rd movie in 2017 that has paired the reluctant anti-hero with a young, non-speaking female, Tikka played by Australian Lucy Fry, a young Bright who tags along but ultimately doesn't bring much more to the movie than a 4th quarter reason for Smith and Edgerton to keep on fighting.
A number of articles and reviews would have you believe that Bright is decidedly more racist or on-the nose than anticipated, however as a long standing fan of both Will Smith and his sense of humor this is par for the course and a nice return to form for Smith in a more classic role in line with his Bad Boy days. That said, the pairing with younger Edgerton is both practical and intentional as what was unexpected is just how much of a beating Will Smith takes in the movie. As the story progresses so does the action but also the violence and it is unusual for someone in a leading role such as Will Smith to take such a beating.
This mash up of genre tropes is  actually nothing new though for Smith, drawing parallels to his 2008 movie Hancock, where what starts off with Smith as a homeless man cum reluctant super hero, takes a left turn at Angels & Demons from space in the final act. Bright in turn starts to lose itself when the magic wand is introduced and suddenly there is magical pools, resurrections and ninja parkour evil Elven hitmen….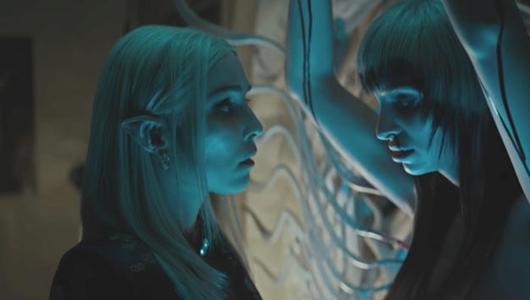 The relationship between Ward & Jakoby is never far from frosty, with both characters suffering from major hang-ups at the hands of an otherwise corrupt police force. Gangbanging Orcs in modern day, doing drive byes ala Grand Theft Auto is something I have only dreamed about and would have been plenty for one movie. Writer Max Landis' need to then layer in the magic, Elves and evilness just unnecessarily hampers it.
Jacoby the Orc, over Ward is the highlight of an otherwise dour movie who rises above the heaping's of abuse and criticisms laden on him by society, other Orcs and humans in general. Edgerton manages to act both dumb and resourceful in the movie, proving to be a competent partner but also highly idealistic, sad and empathetic questioning why the world is the way it is.
Visually the movie is well produced, especially for a Netflix original featuring AAA actors. Director David Ayer nails the action, relying mostly on close quarter firefights and some hand to hand combat. The budget for this sort of Netflix made movie starts to bleed through towards the end, showing a distinct lack of explosions or "expensive" action set pieces again, relying more on clever and slick camera work and a few CG slow motion close ups of extreme violence.
Compared to Ayers' previous effort Suicide Squad (which also featured both Will Smith and Australian female Margo Robbie), Bright is tonally similar with heavy doses of pop culture fan-fiction but lacks some of the over-the-top production and licensed sound track that set that film apart.
Bright's versions of Orcs are consistent throughout straddling the look of Lord of the Rings over something more cartoon-ish and Elves similarly are: well-groomed beautiful yet completely deadly just bordering on the previously mentioned Vampire iconography. Probably more jarring, is the bias of Orcs over Elves and only once in the movie do we enter the up market 'Elves town' whereas Orcs seem to thrive everywhere and in all roles.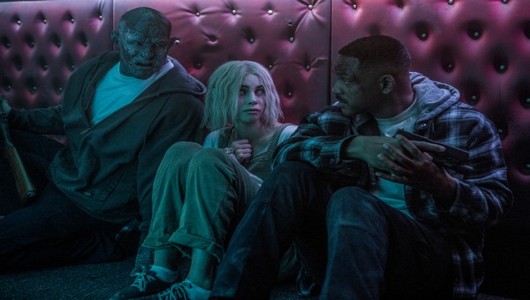 I'm sure Bright wanted to mix things up with supposed 'reverse anti-discrimination' where Smith as the Black cop has to endure the put downs of Orcs outnumbering humans in general but at the same time both humans and Orcs are subjugated to the ruling elite of the Elves in power – There is simply too much going on for it to work.
As a straight action movie Bright is perfectly fine, succeeding on Netflix whereas in the cinema it may have been drowned out. It falls into the perfectly acceptable category of 'direct to DVD' movies for aging action stars but with a sequel already commissioned there is hope for something larger next time.
Will Smith is at least self aware at how stupid things are sometimes
Smith & Edgerton have a good chemistry on screen
Highbrow concept mixing modern & fantasy
Sarcastic to the point of satire
Predictable and boring writing
Doesn't execute on the full potential of the world
Until the next Bad Boys there is hope that Smith can retain some of his prior glory and proves that both he and Edgerton can stretch themselves into different roles and characters. Ayer took a gamble making Bright after Suicide Squad and one that had paid off but could use some fleshing out, hopefully in companion material, books or graphic novels.
The only competition in the same release window on Netflix is The Christmas Price, so if you have nothing better to do during the holiday season enjoy Bright for what it is, and what it could be and never look at Fairies the same way again.
The author paid to see Bright
Official Movie Site
Tags: Bright, Elves, Fantasy, Joel Edgerton, Netflix, Orcs, Will Smith