The first Ni No Kuni was a charming, endearing and often-times emotional game from the geniuses from Level-5 and Studio Ghibli. It quickly became one of the PlayStation 3's best games. Despite its moderate success, I didn't believe it had done well enough to garner a sequel. Thankfully, I am wrong a lot and Ni No Kuni II: Revenant Kingdom is now a thing that exists. I got to play it at EGX and I am definitely not wrong when I say it is better than the original.
[youtube id="Nj1yvXAc5TI" align="center" maxwidth="530″]
• Developer: Level-5
• Publisher: Bandai Namco Entertainment
• Reviewed on: PlayStation 4
• Also Available On: PC
• Release Date: 19th January 2018
The game follows Evan Pettiwhisker, a boy king of a cat tribe, who is usurped from his castle by members of a mouse tribe and sets out to reclaim his kingdom. He is aided by Roland, a visitor from another world, and Tani, the daughter of the boss of air pirates. You control Evan as he explores the world, meets new companions and tries to get his kingdom back.
The first major change fans of the original game will notice is the real-time combat. As well as melee attacks, you also have spells to cast and can freely move around the battlefield to get into the best position to attack. There are also elemental creatures known as Higgledies, which are used to cast various spells and buffs too, though I'm not sure how they tie into the story yet.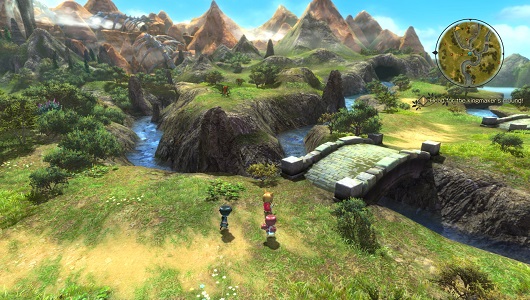 Exploring the world is a joy also. Not only does it continue Ni No Kuni's beautiful aesthetic in terms of characters, but animations and the over-world design is simply stunning. Running around as chibi versions of yourself will never get old in my opinion.
While I got to play quite a bit in this mode, show demos can be show demos and mine decided I had had enough of that mode. After restarting the demo, I had a few options and chose a different game-play section. This introduced me to the real-time strategy element of the game.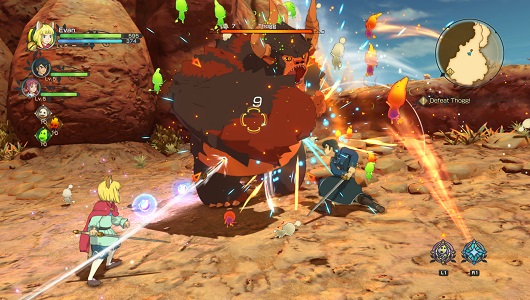 In this section, you lead a chibi-version of your army into battle, taking out enemy troops and buildings. Each group of your infantry have different stats; for instance, some will be strong in melee combat whereas archers are best from a distance. As you move across the battlefield, you can rotate your army around you so you can pit your strongest battalions against the enemy. It was a fun mode and I'm looking forward to seeing what else they have in store in this mode.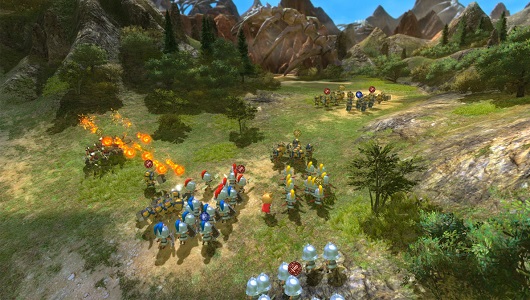 By the time the demo had ended, I was convinced that Ni No Kuni II: Revenant Kingdom could be a better game than the original. The combat feels better and more responsive, exploring seems more rewarding and the new modes add some variety to the game-play. Thankfully, there isn't long left to wait until it releases.
Official Game Site
Tags: Bandai Namco Entertainment, Level-5, Ni No Kuni II: Revenant Kingdom, PC, PlayStation 4