A simple concept for a music video starring some of British comedies' most unique talent may seem like an odd choice to base a Hollywood blockbuster on but Edgar Wright is a man who can take a ridiculous premise and create a masterpiece.
[youtube id="z2z857RSfhk" align="center" maxwidth="530″]
• Director: Edgar Wright
• Exhibition: 2D
• Rating: 15
• Run Time: 113 mins

I have followed this man's career since his early reverential TV days with their nerdy nudges that caused us to love them so much. Thankfully this has not been lost; it has been honed into a slick unrelenting style without compromising on substance or his geeky pedigree.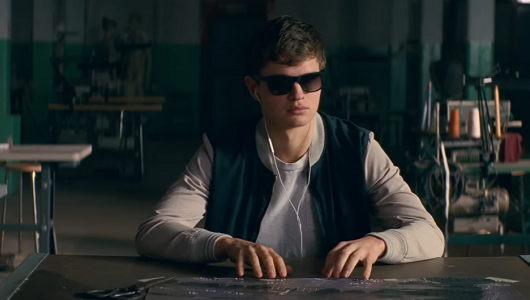 Baby Driver, much like its title character, never stops, always moves forward – screaming with reckless abandon through the crowds. Never tiring and never taking its foot off the gas.
There is never a missed beat: this sweeps you into its universe with fully realised characters and signature humour in amongst some amazing set pieces.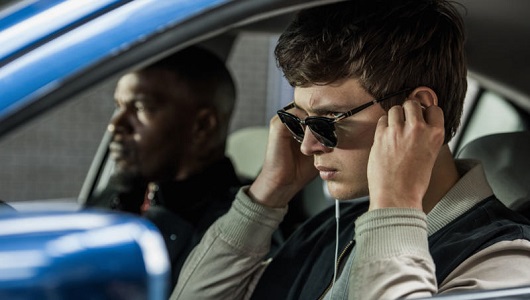 The action is perfectly choreographed; with an unrelenting pace which never feels tiring. It never outstays its welcome or becomes ridiculous. The quiet moments are full of heart and whimsy; with the best characterisation of an often ignored demographic, bring a real soul into what could be cynically called a "heist" movie.
The actors are sublime, the soundtrack is spectacular and Wright's signature mix of comedy, heart and action has reached a pinnacle that the rest of Hollywood should at least attempt to emulate.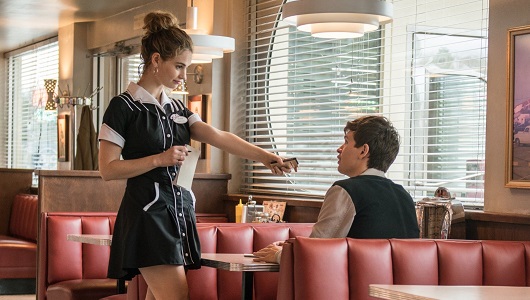 If I had one criticism, it's Lily James' portrayal of Deborah. It feels a little flat in comparison to the rest of the ensemble and reminiscent of most of her other roles, re-skinned with an American accent; however, this is hardly a slight to an amazing film.
The movie travels at a relentless pace
The characters are fully realised and a pleasure to be around
The action is sublimely choreographed
Lily James' performance falls a little flat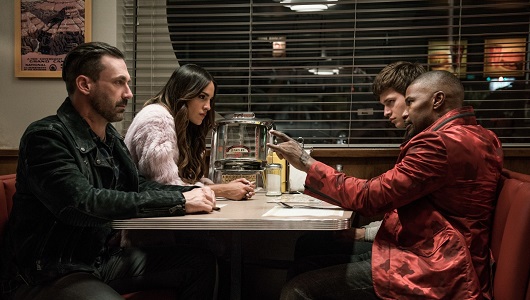 At the time of writing, I have only seen this movie once and I already know that is a travesty. See it as many times as you can afford and I assure you, it still will not be enough times to see everything that this master filmmaker has woven into this wonderful tapestry.
Way To Blue invited us to a multimedia screening of Baby Driver
Official Movie Site
Tags: Baby Driver, Edgar Wright, movie