In 2008 Dear Esther first released as a free to play mod, receiving high praise before getting its commercial release to even more fanfare. As a poor console dreg that mostly uses his PC for work, The Chinese Room's masterpiece in first person story telling completely passed me by. In fact, it wasn't until last year's spiritual successor to the game (Everybody's Gone to the Rapture), that I'd actually looked the studio up and discovered Dear Esther for myself.
Fast forward to 2016 (about two weeks ago in fact) and I finally experienced the game as its current-gen console remaster Dear Esther: Landmark Edition.
• Developer: The Chinese Room
• Publisher: Curve Digital
• Reviewed on: PlayStation 4
• Also Available On: Xbox One
• Release Date: Available Now

Beginning without explanation, you find yourself on an uninhabited Hebridean island; the sky is dark and the atmosphere dreary. Surrounding your view are the sea, a house close by and lighthouse in the distance. As you take your first steps forward, the game's enchanting score begins as a man's voice can be heard, reading a series of letters to a woman named Esther.
Upon looking around your environment; the sea, sky, grass and ground, the effort made into recapturing the game's original aesthetic while rebuilding into something breathtaking is apparent. Admittedly, I had to look up a Let's Play video to see the original PC title running in Valve's Source engine in comparison to the new Unity 5 version on PlayStation 4 & Xbox One systems.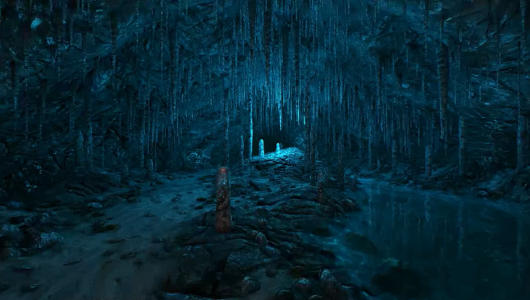 If you've never played Dear Esther or any other game similar in nature, you may still have heard the label of "walking simulator" thrown around. While personally, I feel that term is an over-simplification, here it's a hard one to argue as there is little interaction you can partake in while playing.
You have the well known first person console controls, with the left stick used to move and right to adjust your position of view. But anything else from there (option & share buttons not included) acts as a small zoom function, and that's it – here's no picking objects up, no puzzles and no jump/climb function. While the extent of your abilities lays solely on looking and moving, that does not mean that it's your only focus.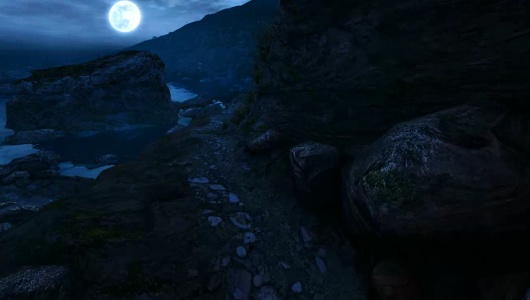 During a recent Curve Digital preview event, an effort had been made to create an immersive experience by playing in a darkened room and setting the air conditioning too low – effectively providing a  harsh coastal feeling. When playing the game at home by myself, I easily lost myself to the game. A sense of isolation overcame me while the grim environment kept me emotionally sombre and though I felt the need just to stop playing, I also felt that I needed a conclusion.
After finishing my short playthrough (around 1-2 hours), I found myself revisiting the game a further two times – once to make sense of what I'd witnessed and another to listen to the included director's commentary. There's a good chance that I'll play it again too, something has obviously resonated with me.
Improvments such as an overhauled soundtrack, new engine and special features demonstrate just how a video game remaster should be handled.
Stunningly detailed environment and gripping narrative seduce the player into the game's world, no matter how dark.
The slow pace in which you move, short game time and lack of interactivity may put off the average gamer.
While I myself have felt an emotional connection to the experience of Dear Esther, I'm not sure on whether or not I can recommend it to new players.  This really is a title that you're going to need to have a vested interest in and want to lose yourself from the beginning. I would however, recommend playing Sear Esther's spiritual successor; Everybody's Gone to the Rapture first. Though there isn't much more in the way of gameplay offered, there is some, and I feel that could be a more appealing option before going back to Dear Esther.
Review copy provided by Premier
Official Game Site
Tags: Curve Digital, Dear Esther: Landmark Edition, PlayStation 4, The Chinese Room, Xbox One