Four years. That's how long it took me to get around to completing the original Dark Souls. After hearing a lot of people raving about it I picked up the game for dirt cheap in an Xbox Live flash sale in 2012. However, Dark Souls was a game I wasn't initially bothered with. It never appealed to me, but I decided to give it the benefit of the doubt and play it before forming an opinion. This is a story of how Dark Souls converted me from being sceptical to holding it in high regard as one of my favourite games of all time.
Starting out as a female bandit named Ursula, I played a small portion of the game to begin with. I made my way through the Undead Asylum and after a few minutes of confused running around and a boss battle with a blob of lard I used a giant crow to land in the Firelink Shrine. After speaking with many of the people holed up in the shrine I decided to venture up a hill into the Undead Burg. I was killed multiple times making my way to the first bonfire and – feeling defeated – I threw in the towel. Whilst I'd thrown in the towel on Dark Souls, I had every intention to go back and keep playing it, because it did get its hooks into me in that initial hour of play. But there was a problem. This was 2012 – arguably one of the better years for game releases – and there were multitudes of other titles to play at the time such as XCOM: Enemy Unknown, Borderlands 2 and Far Cry 3 and – regrettably – Dark Souls was lost to a hefty backlog of games for months at a time.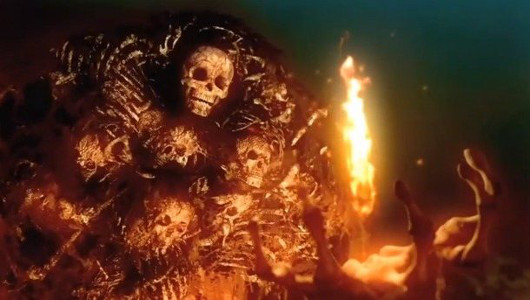 Over the next couple of years – mainly when I was stuck for single player games – I would load up Dark Souls and keep plucking away at it bit by bit. I conquered the Taurus Demon, Bell Gargoyles, Capra Demon, Gaping Dragon and Quelaag before – yet again – becoming distracted by other games. Dark Souls was relegated to the backlog over and over again.
Fast forward to 2015 and the new generation of gaming was in full swing with the Xbox One and PlayStation 4. At this point my Xbox 360 was unplugged, gathering dust and having not been played in nearly a year. Dark Souls II had released and Dark Souls III was on the horizon. I felt slightly regretful that I would probably never go back and finish the first game. Perhaps it just wasn't for me, despite the fact many other people held it in high regard. Maybe I should just forget about it and move on.
Then, at E3 2015, Microsoft announced that backwards compatibility would be coming to the Xbox One and that games you owned digitally would show up automatically in your games library when they were available. Dark Souls wouldn't show up on backwards compatibility for quite a while – in March 2016 – but when it did I decided to take the plunge again and finally overcome the game.
Upon loading back into the game world I found myself in the majestic city of the gods. Anor Londo was probably one of the worst places for me to jump back into Dark Souls for two very specific reasons. I'd been told by multiple people that Ornstein and Smaugh were the hardest– if not the hardest – bosses in the game. Fighting both of them at the same time was one of the most frustrating gaming moments that I've experienced in recent times. After 5 days of throwing myself at them I finally managed to defeat the pair and progress. I was given the Lordvessel by Gwynevere and knew that I had to be making good progress.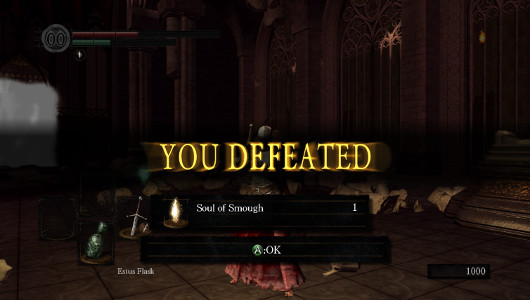 Before heading back to the Firelink Shrine I ventured into the Painted World of Ariamis, which re-familiarised myself with some of the games mechanics I'd forgotten about. It was around this time I began to get invested in the story of Dark Souls, spending a good 30 minutes going through my inventory and reading all of the information surrounding the items.
After speaking to Frampt, the Kingseeker at the Firelink Shrine I was given the task to tackle four bosses and brings their souls back to the Lordvessel. Deciding to tackle the Four Kings first, I made my way through the New Londo Ruins and immediately breathed a sigh of relief that I'd read the descriptions of items recently. New Londo is crawling with ghosts that can only be damaged when using a Transient Curse or if your character is suffering from a debuff simply called Curse.
Upon traversing the white light to the Four Kings boss fight I was met with a swift and prompt death when attempting to traverse the Abyss. Obviously, I'd done something wrong, and after speaking with a friend who had completed the game I found out I needed a specific ring from a boss that I'd decided to skip over. The boss in question was Sif, the Great Grey Wolf. I remembered that I had a lot of trouble when I'd fought Sif before and decided that she must have been an optional boss. This time however – despite not fighting the boss for over a year – I managed to get through it first time and acquire the ring I needed to challenge the Four Kings.
After defeating Sif, I began to dig deeper into the lore of the game, reading the in-game items again and even scouring through the Dark Souls Wiki before bed on the occasional night to find out more. It was starting to occur to me that I was really starting to get into Dark Souls and becoming enamoured with it in a similar way to when I played the first Mass Effect game.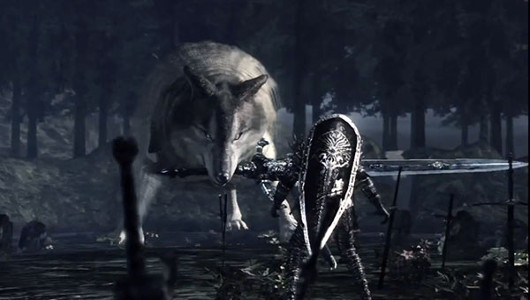 Before I went back to defeat the Four Kings, my internet unexpectedly went down for a few days which convinced me that I wouldn't be able to play more of the game as I had my save on the Xbox One cloud storage. Thankfully, the game had been saved to my hard drive and it was at this point I made the decision that I'd finish the game there and then, whilst my internet was dead. My last few hours in Dark Souls was a 10 hour non-stop stint of success and death galore.
I travelled to Lost Izalith to defeat the Bed of Chaos and came across one of the most popular NPC's in the game for the last time. Solaire – aka the Praise the Sun knight – had been through many a boss battle with me before ultimately succumbing to madness in Lost Izalith and forcing my hand into killing him. Dark Souls made me feel an emotion for a character at that moment. A character that'd been consistently cheery and helpful throughout the whole game and that I'd killed with my own hands.
After a momentary moment of grieving I went after the Bed of Chaos and emerged victorious. Now, I'd return to New Londo and defeat the Four Kings. Idiotically, I'd forgotten to equip the ring that would allow me to traverse the Abyss, resulting in a shameful walk back to New Londo.
After the defeat of the Four Kings, it dawned on me that I was on the home stretch. Two bosses left before the final confrontation. I was feeling confident and in the groove and managed to make my way through the Duke's Archives to slay Seath the Scaleless and used the sunlight maggot helmet that Solaire dropped to make my way through the Tomb of the Giants to defeat Gravelord Nito.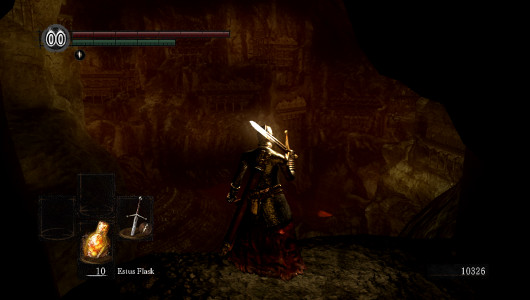 After making my way back to the Firelink Shrine and offering the lord souls from the four bosses I'd defeated I was welcomed to the Kiln of the First Flame. As I made my way through the eerie quietness towards the final boss, it suddenly dawned on me. This was it, I was right here at the very end of Dark Souls. A game that I'd started out not liking very much and never devoted much time to over the four years I'd owned it had really grown on me. The characters, the world, the lore, the gameplay and even the notorious difficulty made me realise that this game was now one of my favourites. I love it when a game I don't think I'll like shows me how wrong I am, and Dark Souls showed me big time.
I traversed the white light into the final encounter with Gwyn, Lord of Cinder roughly 10 times before besting him. Seeing Gwyn fade away after depleting the last of his health left me with butterflies in my stomach. No game had done that in a long time. I'd done it. Four years since I'd bought the game and 41 hours of in game play time, I'd bested everything Dark Souls could throw at me.
The odd thing was, immediately after completing the game I was raring to go again with a second playthrough. Whilst I'll hold that back for a rainy day, I can't wait to adventure through Lordran again and discover anything I missed the first time around whilst also dabbling in co-op and seeing what different covenants have to offer.
For now though, I am content that I've found a new game I love. Now… onwards to Dark Souls II!
[youtube id="r3HdfzC7Shg"]
Tags: Dark Souls, From Software, games, PlayStation 3, PlayStation 4, Xbox 360, Xbox One