Please support our
sponsor
I suspect that one of the highest selling videogame franchises of all time may be about to have a crash. Or more accurately, be about to crash even further. As of April last year over 175 million copies of Call of Duty have been sold. Call of Duty has repeatedly broken sales records in the past, but last year's Advanced Warfare did not meet Activision's lofty targets with sales apparently falling by 27% compared with last year's release and down 49% overall when compared with sales of Modern Warfare 3. There is evidence to support the belief that sales could be dramatically lower this time around.
I have no doubt that millions of people will likely still buy, play and enjoy Black Ops III, but not to the scale that Activision have come to expect. This could spell doom and gloom for developer, Treyarch. If you want further proof that Activision still have overly high expectations of the series then you can look to rumours that last year's development team missed out on performance related bonuses by not producing a game that averaged at or above 95% on Metacritic – a mark that so far only one game has achieved on the current generation of hardware. (Metal Gear Solid 5 on the Xbox One in case you were left wondering.)
This is the first time that Treyarch will have produced a Call of Duty game where this developer was able to take advantage of the three year development cycle now afforded them by the rotation between the three studios (Treyarch, Sledgehammer and Infinity Ward) and many would argue on recent evidence that Treyarch could now be considered the lead developer of the three. However, as this increase in development time will have drastically increased development costs I think it quite likely that Activision will have increased its expectations on quality and sales targets – and this is at a time where I just do not think the market is suited to supporting these increases.
Last year's CoD had a highly famous and marketable face as a front man in Kevin Spacey. He would have helped bring the game to the attention of the casual CoDder and perhaps have attracted more general gamers who would have otherwise stayed away due to factors such as franchise fatigue. This was still not enough to arrest the slide last year. There are some well known actors playing roles in this year's Zombie mode, but none that I think will have the same mass market appeal as Kevin Spacey. The Zombie mode appears to be such a highlighted portion of the game, that is popular with fans and marketing for Black Ops III proudly boasts it to be the "biggest zombie mode ever". This in itself seems at odds with the decision to continue down the path of the future war setting for the campaign and multiplayer modes.
This may be their next biggest problem. The future theme and setting almost entirely separates it from the historically accurate origins of the series. Not only that but it separates itself from the most popular Modern Warfare portion of the series too. In doing so it has distanced itself from its fanbase while making a noose for its own neck. It exists in the grey murky waters of the "not too distant future". Contrast this to some of the games it can easily be compared to; Halo 5, Destiny and, perhaps most poignantly given who made it, Titanfall. All three of these games exist in a distant Sci-Fi future and are not constrained by aspects of gritty 21st century realism that are still arguably holding the Call of Duty franchise back. Added to this is the competing factor that one of their main rivals in recent years has been Battlefield. This year sees the launch of Dice's Star Wars Battlefront, perhaps the biggest licence they could have in the world right now. With over 9 million people having played the recent Beta and an apparent 13 million units now being predicted to sell prior to the end of the financial year in March 2016, it is fairly safe to say that Call of Duty is not the droid that most people are looking for. With the other games I plan to buy already, which includes Rainbow Six Siege for my realistic shooter needs, I do not see a compelling reason to buy a copy of Call of Duty this year.
This is the first year I am not considering buying a copy of Call of Duty just to keep up with the campaign and the videogame Joneses, but I do not think I am alone in my apathy. I was amazed that at this year's EGX show in Birmingham recently that over the four days of the event I did not see a single person in the queue for Black Ops III. It was busy enough with groups of people playing, but no one was waiting to play. It was something I kept an eye on over the course of the event but really hit home when I was busy standing in the queue to play co-op Battlefront (which was the much smaller of the two queues for modes of Star Wars). It was only two years ago that it was virtually impossible to get anywhere near the Call of Duty booth if you did not make a beeline for it immediately after the convention doors opened.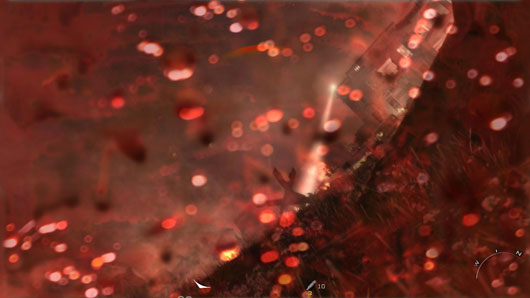 I should note that last year's decline in sales could easily be attributed to two other major factors. The first being that last year the install base of modern consoles was a lot less than the heights of the Xbox 360 and PS3. The second factor being that inaccuracies due to the exclusion of accurate digital sales figures would likely have increased between the two years. However, if this figure was drastically different I would have expected Activision to have produced a rebuttal press release stating this. I also do not think that releasing gimped versions of Black Ops III on the previous generation's hardware is a good approach and I could easily see this backfiring in a publicity and Metacritical disaster.
The CoD franchise is hardly in trouble. Activision is still said to be generating income from the previous two incarnations and I am sure that Black Ops III will be substantially profitable. However Activision and the CoD franchise as a whole has made a rod for its own back with the sales records it has made and the way that information has been marketed. To the point that not being the top selling videogame of all time or not even managing to be the top selling videogame this year, will be perceived by some as an abject failure, when in reality it is just a measure of how gigantically successful it has been in the past. While I do not think Activision would have been too bothered if CoD was playing second fiddle to Destiny, if both are living in the shadow of Star Wars Battlefront I expect that the Activation empire will feel the need to strike back.
Tags: Activison, Black Ops III, Call of Duty (Series), Call of Duty Black Ops 3, Call of Duty: Advanced Warfare, cod, Destiny, EGX, Kevin Spacey, Metacritical Disaster, Star Wars: Battlefront, Treyarch