Crash Bandicoot: Twinsanity was not a good game. It was a shallow imitation, a hilariously poor parody, a soul-destroying attempt to replicate the golden era of the original PlayStation games. Spyro the Dragon too, after leaving the capable hands of Insomniac, stumbled and fell into inadequacy. Heck, even Halo 4, despite its commercial success, could not reach the lofty heights of its predecessors.
Metal Gear Solid could be next in line on the conveyor belt of mediocrity, with Hideo Kojima and Konami controversially parting ways after a long and successful partnership. Given the popularity of the series, it seems almost inevitable that Konami will dip into the franchise as soon as the dust has settled. It's currently unknown who Konami will task with replacing Kojima, but an attempt to replicate his work is, frankly, foolhardy. MGS VI? HD Remakes of the originals?
Here's a few avenues that Metal Gear Solid's new parents should consider.
The Boss Spin-Off
The Boss: Naked Snake's mentor, friend, and, eventually, adversary. A hero, a patriot, a legend, The Boss is one of the greatest and most beautifully realised characters in what is an already eclectic group of unique individuals in the Metal Gear universe. But she was also incredibly underutilised, with a solitary appearance in Metal Gear Solid 3: Snake Eater. A spin-off following her back story, her journey to the soldier we know her to be, and her relationship with Snake would provide the series with a different narrative, as well as freeing the future developers from the inevitable burden of emulating Solid Snake/Big Boss. It would also allow for a little innovation, too. The Boss is seen to, repeatedly, take down Naked Snake with impudent ease. I've always felt like CQC was a little underused and complicated to figure out – this is the perfect chance for redemption.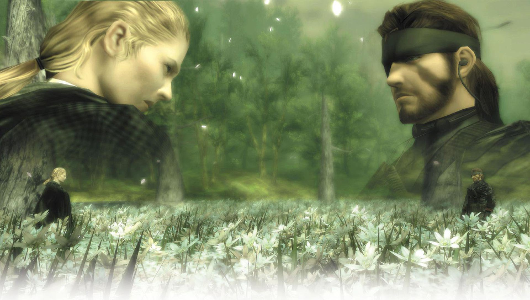 Metal Gear Remake
There's very little room for Metal Gear Solid to wriggle into. Metal Gear Solid 4 closed the book on Snake's story, and The Phantom Pain is set to fill in the gap between Peace Walker and the original Metal Gear games. Speaking of which, Metal Gear and Metal Gear 2 told arguably one of the most interesting stories in the entire series, focusing on the father versus son battle of Snake and Big Boss, along with a nice dose of another of the series' most underused characters, Cyborg Ninja. But nobody ever really played them. Releasing on the MSX in 1987, Metal Gear and Metal Gear 2 never made quite the same splash as the original Metal Gear Solid, which marked the starting point for the vast majority of the series' fans. With the story already laid out, the developers will need only to modernise the graphics and gameplay, allowing the recreation of Hideo Kojima's original vision to be enjoyed by the masses.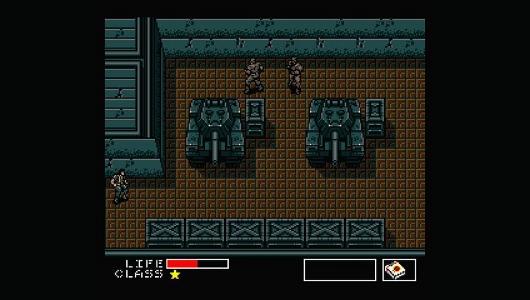 Metal Gear Solid Fighter
Okay, okay. I'll admit it's a little out of left field, but we've seen Snake in Super Smash Bros. in the past, and Raiden was one of PlayStation All Stars Battle Royale's most impressive characters. Hell, with Liquid, Solidus, Dead Cell, FOX HOUND, Cyborg Ninja and Volgin, there's a litany of weird and wonderful characters that could serve to populate a varied roster of fighters. With fighting games adopting a prominent role as an eSport, there's certainly room for this popular series to make the transition.
Besides, Konami have experience making fighters. Castlevania Judgement was good, right…r-right?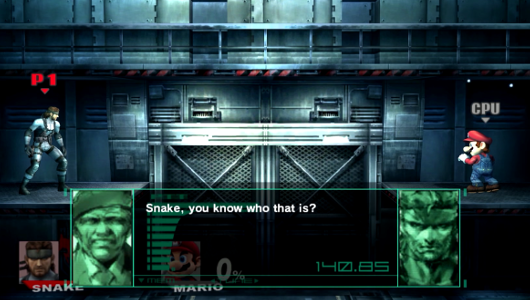 Metal Gear Rising 2
A previous leaking pointed towards a sequel for Metal Gear Rising: Revengeance, but its legitimacy was quickly debunked. The original took a much maligned character in Raiden and turned him into an unstoppable killing machine. Truth be told, the story was cheesy, irrelevant and a little underwhelming, but Platinum Games' brand of over the top, grandiose action and set-pieces made for a hell of a hack 'n' slash game, one that deserves a sequel.