On the evening of the Game of Thrones season 5 finale, I ventured out of the safety of my living room to watch the last episode on the big screen. Having a little bit of the insight on what might happen during the episode, I got myself a drink of Mother of Dragons, and prepared to get my heart broken all over again, something that Game of Throne fans prepare themselves for before every episode. Accustomed to the isolation of my living room, accompanied only by my fiancé, watching the episode with so many fans of the show was a truly great experience. It is also great that 5 seasons in, the show still continues to make us laugh, shocks us and even leaves us dead silent. Pun intended.
Reviewing Game of Thrones is hard as its community is especially sensitive about the spoilers – and for good reasons! The show is known for its unexpected plot twists and deaths, and sometimes even several distantly related words accidentally put together can spoil a great and heart-breaking scene. So this review is spoiler free, even for those who have not seen Season 5 yet.
• Created by: David Benioff and D.B. Weiss
• Availability: HBO, Sky
• Rating: 18
• Episode Run Time: 60 min

Game of Thrones has always been a show that caused a discourse between its viewers. As seasoned watchers of the show we have come to expect shocking plot turns, cliff-hangers and horrifying deaths of our most favourite characters. In this sense, Game of Thrones Season 5 does not disappoint. This season is also special for another reason – the show has caught up with the books, so good-bye smugness of book readers and hello collective anxiety. All of us who have been holding to our precious book knowledge as a safety blanket are now out in the wild like everyone else. In fact, this season book readers have already been spoiled for the future book content by the show, a concept that is hard for us to come to terms with.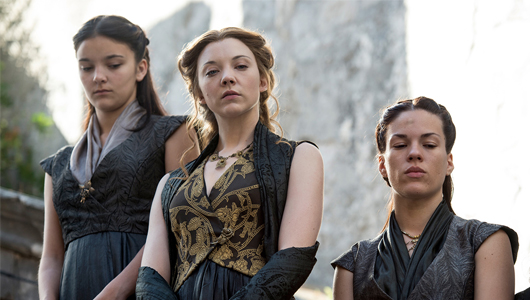 Game of Thrones Season 5 has definitely been eventful and it's probably the most controversial season of the series to date. However, it has also been the most unbalanced in terms of the quality of the episodes. That includes writing, special effects and fighting scenes. While some of the best scenes in the history of the show have happened during this season and episode 8 have been especially excellent, there are some many other moments that drag the show down.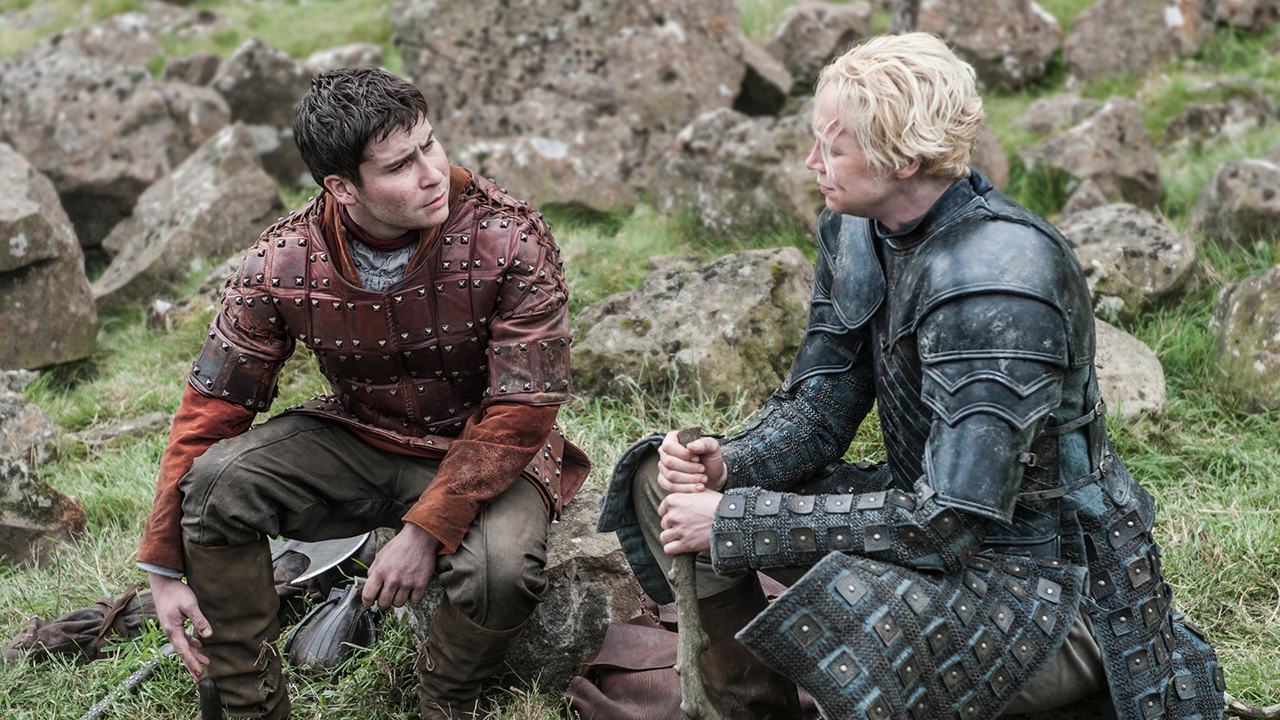 Last season the character of Oberyn Martell, wonderfully played by Pedro Pascal, was unforgettable. He was the introduction to Dorne and we couldn't wait to see more of his countrymen. Yet the scenes in Dorne were probably the most disappointing in the show. The characters that were introduced this season clearly were aiming to build upon how amazing Oberyn was, but have missed the mark completely. A fight scene where they were supposed to prove themselves, was badly staged and, even if we ignore the awkward fighting, its outcome was disappointing. The Dorne plot could not even be saved by great acting by Alexander Siddig as Doran Martell, the Prince of Dorne.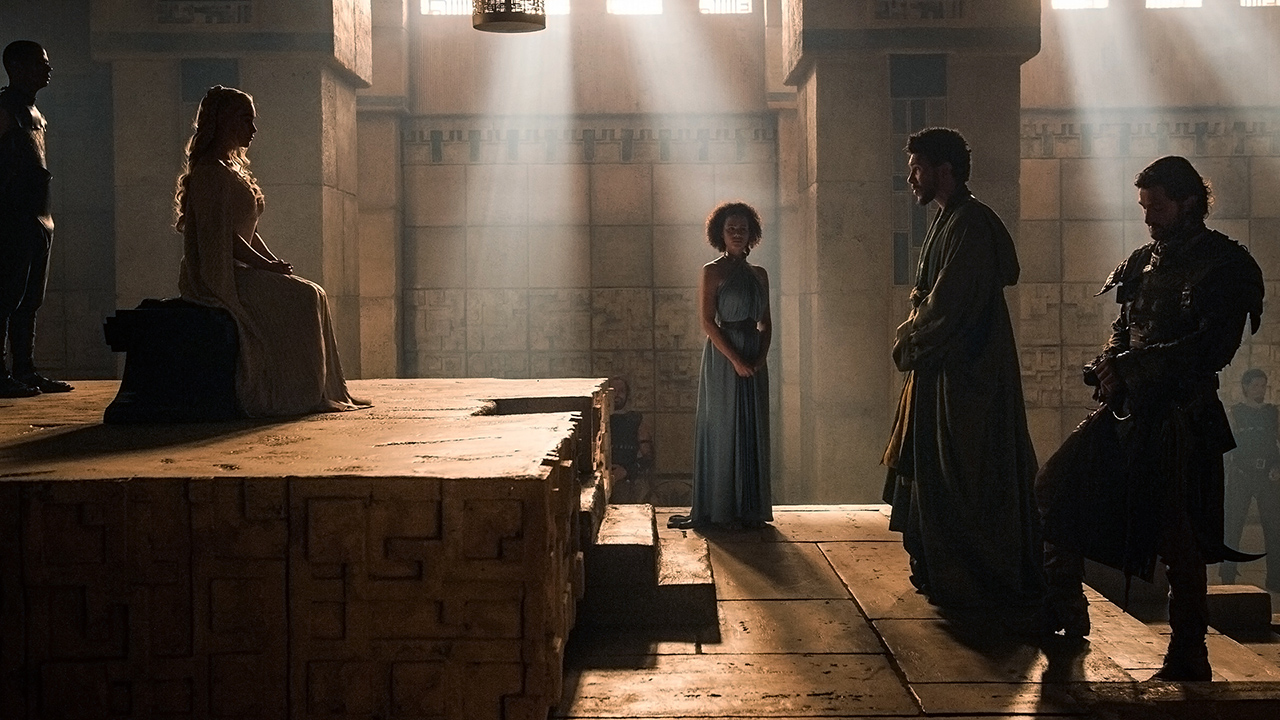 Every scene where Tyrion is present continues to be excellent, and this season Peter Dinklage was partnered with some excellent actors and characters to bounce that famous Tyrion's charm off. The Meereen plot starts a bit slow and Dany makes some very questionable decisions, however her story arch definitely picks up towards the end of the show, and one of her last scenes will definitely soon become one of the iconic Game of Thrones shots. King's Landing is still the centre of Westeros, now ruled by Queen Cersei… erm, I am sorry young King Tommen.
The scenes from the capital I would also consider the high points of the show. Sansa goes somewhere you would never expect her to go and I will say no more, while Arya's plot this season was… confusing. Here was where the lack of book's world building truly showed, as it was hard to determine the logic and rules which run her storyline. If like me you have come to love the fantastic duo of Brianne and Podrick, this season these two are on the sidelines. While they have some exciting chase scenes in the beginning of the season, for the latter part of it, they are shown a few minutes each episode. At the Wall the winter has finally come. I thoroughly enjoyed the interaction between camp Night's Watch and camp Stannis. Again I would say that with these two storylines colliding, there were some fantastic and some not so fantastic decisions made on the producers' (who are also sometimes writers and directors) part.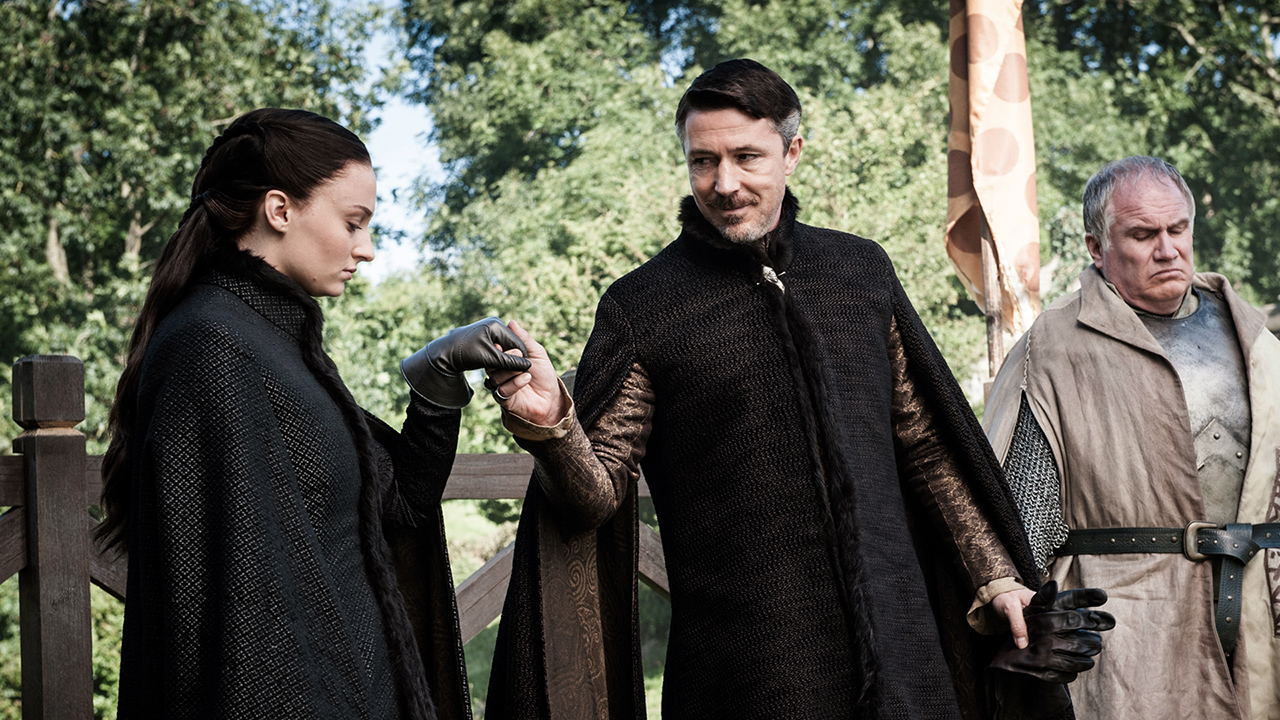 In fact, colliding story-lines might be the overall theme for this season. The show has finally started bringing characters together instead of getting them more alienated in their own plots. David Benioff and D.B. Weiss, the producers, have attempted to tackle the beast that is George R.R. Martin's 4th and 5th books. These books probably have the slowest pace and the least amount of 'action' from the characters, but are filled with politics, plots, sub-plots and sub-plots of sub-plots. It was clearly almost impossible to transfer them to the screen, and I have to give both producers credit for not running away and screaming in horror.
However, unfortunately, where they have stuck more or less to the plot of the books, like Cersei's storyline, it worked great. Even in some instances where they didn't follow the source material closely, like with Tyrion, it worked also. However, in most cases where there have been major changes, the plot and the character suffered. Interestingly, those were also the storylines that caused the most controversy this season. While you might think that this is still the bitter remnants of the book reader in me speaking, a lot of just 'show watchers' have independently agreed with me as well.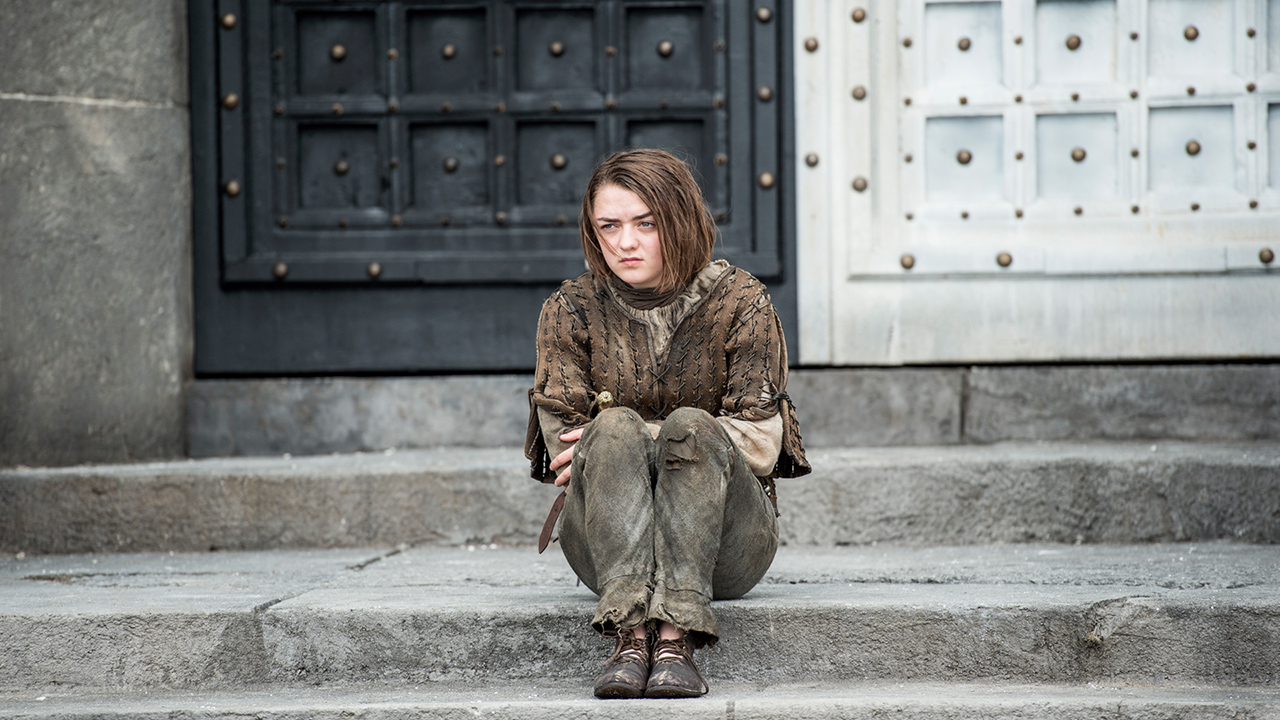 Overall, I would say that Season 5 has been one of the weakest seasons in show's history. While episode 8, 9 and 10 have been probably the most intense plot changing consecutive shockers, they could not balance out some of the low and more questionable parts of the show. It seems that now the show has not got outlined plots to base itself on and has to combine several plots and characters arcs to escalate things. Some of the story arcs, especially Sansa's, suffer from what I can only describe as lazy writing. The decisions may stem more from an attempt at keeping the show 'shocking' and 'controversial' rather than seeing what is best for the characters and their development.
Episode 8 is probably the best episode in the series' history
Peter Dinklage makes everything better, still
Very unbalanced fighting and CGI quality
Dorne is disappointing in characters and plot
Show runners have taken some characters in very questionable directions
Still, compared to a lot of shows on our screens today and in the past, Game of Thrones is still one of the best shows out there. But when compared to the previous seasons of Game of Thrones, it is easy to see that the quality of this season has become very unbalanced. I have still enjoyed and I am looking forward to the next season, but I am also wary of the direction some of the episodes took us this year and where that could lead. If you have not yet seen Season 5, prepare yourself for some intense viewing!
[iframe id="https://www.youtube.com/embed/A0pLbTXPHng" align="center" maxwidth="530″]
Season finale screening courtesy of Premier PR and HBO.
Official Movie Site
Tags: A Song of Ice and Fire, D.B. Weiss, David Benioff, game of thrones, George RR Martin, hbo, Mother of Dragons, Screening, Season 5