After a successful Kickstarter campaign in 2013, StudioBento, a digital studio in Melbourne, Australia, set out to make a documentary on the rise of independent developers in the video games industry. After visiting game creators from all over the world and exploring their work as well as their lives, GameLoading: Rise of the Indies manages to show the trials and tribulations of its subjects while still being a joyous celebration of their contribution to the world of video games.
[youtube id="nw7pt6hC23w"]
• Director: Anna Brady, Lester Francois
• Exhibition: 2D
• Rating: 15
• Run Time: 91 mins

I recently wrote a piece about indie games, specifically to rally against their categorisation as such. For me, games should be judged and criticised as they are, rather than where they come from. The term loses meaning due to the fact that the umbrella that word casts encompasses all genres. Similarly, game developers come in all forms too – and that was my biggest take-away from GameLoading.
The documentary charts the evolution of games development and makes the point that independent developers are not a new phenomenon. From the early 80's, they have been responsible for many of the games we remember today. It was during the 90's that big game publisher took over as the dominant force in games creation.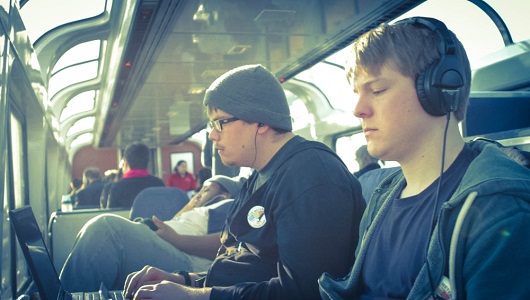 The advent of digital distribution platforms like Steam and Xbox Live required smaller games due to bandwidth limitations and library diversification. The movement towards free or largely subsidised game engines also removed barriers to smaller developers and platform holders played their part too in helping to get these titles onto their systems by reducing 'red tape'. All of this has led to a rise in the popularity and profile of independent developers.
The documentary talks to a diverse set of characters within the indie scene. Well-known voices and friends of Big Red Barrel, Mike Bithell and Rami Ismail, feature at various stages in the film, as well as video game celebrities like John Romero (Id Software co-founder). However, it is the lesser known developers, like Davey Wreden and William Pugh (creators of The Stanley Parable) as well as Robin Arnott (creator of SoundSelf), that feature most heavily and this is one of the documentary's greatest strengths – the personalities involved are all interesting and spending time with just one of them would make for an interesting dinner party!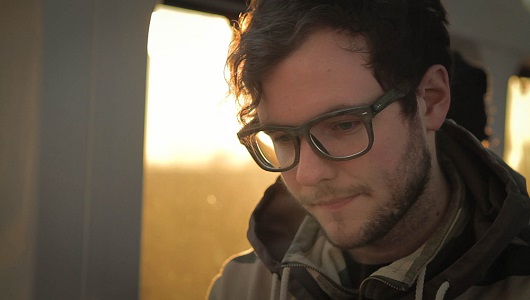 The honesty on display is also admirable, and at times, heart-breaking. You see these people put a lot of time and effort into their projects with little return at times. The documentary also touches on the harassment and abuse many developers suffer through, something I felt they could have tackled more. However, the film is also meant to be a celebration of the good aspects of their lives. Similar to the scenes in Indie Game: The Movie, the release of The Stanley Parable is filmed and we see the developers' reactions as the day progresses. The elation felt as the first positive reviews drop is heart-warming.
GameLoading also covers the diverse nature of the games these creators produce. While all of them gravitate towards entertaining people – even if they know their audience will be small – they all want to say something with their work. Many cover personal topics like how it feels to go through depression (Depression Quest) or to watch a child of yours suffer through cancer (That Dragon, Cancer).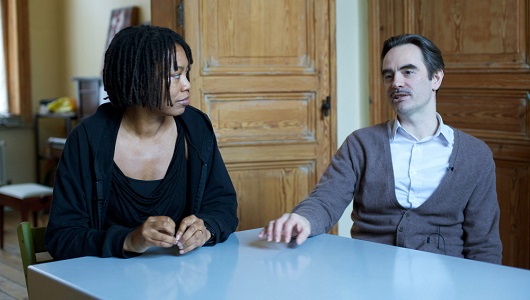 Issues with promotion of games are also dealt with. Robin Arnott talks extensively about how he feels it is important to attend as many events as possible with his game as it is the only real promotion it gets. Space at events like PAX is in short supply so we see developers practically haggling their way into a booth to try and get into the public consciousness. Ashley Zeldin of Adorkable Games talks candidly about the fact that they did not promote their game enough, which led to a quiet launch.
Features some truly interesting characters
A wide breadth of developers and views are covered
The honesty shown is courageous and enlightening
Issues with harassment deserved more discussion time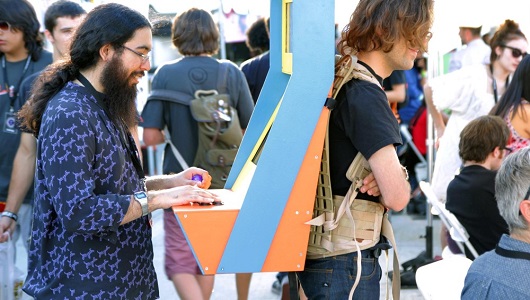 GameLoading: Rise of the Indies succeeds in providing an honest look at the main problems faced by independent developers while at the same time, celebrating their passion and work. It takes talent, willpower and luck to succeed in the games industry as a small game creator – with far more stories of failed titles compared to successful ones. By the time the closing credits rolls, you will know the battles these developers have to fight daily and appreciate more the titles that make it to your games console.
Stride PR provided a review screener of GameLoading: Rise of the Indies
Official Movie Site
Tags: Davey Wreden, Depression Quest, GameLoading: Rise of the Indies, Indie Game: The Movie, John Romero, Mike Bithell, movie, Rami Ismail, Robin Arnott, SoundSelf, StudioBento, That Dragon Cancer, The Stanley Parable, William Pugh