Avengers: Age of Ultron has been killing it at the UK box office for almost a week now, and is just a couple of days away from its release in the US, so I figured now would be as good a time as any to create a list of the most accessible Ultron stories for new and old readers alike to enjoy.
Just so we're clear, this is not a list of all of Ultron's stories, or even my favourites, but it is, what I feel anyway, the definitive list to get you started. Whether you're new to comics and the movie inspired you to read up on Ultron, or you're a veteran collector and the character just passed you by (hey, it happens, I'm not judging you), this list is for you!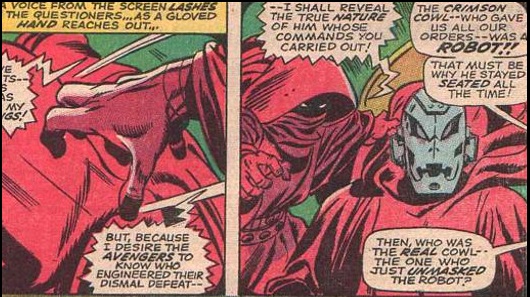 Avengers #54 – #58 (1963)
Where better to start a 'Where to begin?' list than the very beginning. Ultron has been around in one form or another for decades, first appearing in Avengers #54 as the true identity of that issues villain, the Crimson Cowl, who had blackmailed Jarvis into helping him obtain plans for the Avengers anti-burglar traps. Yes, Earth's Mightiest Heroes have anti-burglar traps.
It isn't until issue #55 that Ultron reveals his name, foils the Avengers, and escapes, to return again two issues later in #57, where we are also introduced to the Vision for the first time. Avengers #58 is the most important out of these issues though, showing the true origin of Ultron and Vision through a series of flashbacks, the ramifications of which would shake the Marvel universe for years to come.
They are extremely important stories, but be warned; they are very much a product of their time. The writing leaves a lot to be desired, and the exposition is laughable at times, so it may be a struggle for younger readers to get behind. But if you need to know the whole story to this megalomaniacal robot, I can't recommend enough that you read these issues.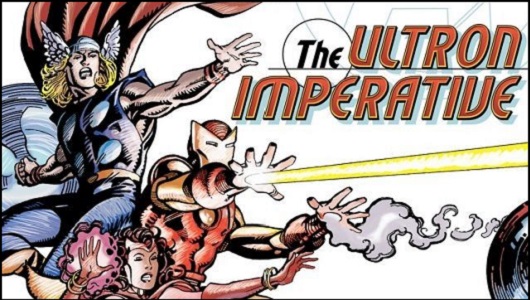 Avengers: The Ultron Imperative (2001)
This one shot by Roy Thomas and John Paul Leon sees Earth's Mightiest Heroes facing off with, well, themselves – or more specifically, robot versions of themselves. What follows is a globetrotting event from the U.S.A, to Egypt and Greece in the pursuit of answers, and the answer is deadlier than they could have imagined.
The Ultron Imperative is an easy read and it introduces characters with enough back story to allow new readers to get up to speed – but holding enough back as to not overpower the core story. There are also some great throwbacks to the issues mentioned above that any fan will appreciate.
It's a highly entertaining story that finally answers one very important question: Just how does Ultron keep coming back after every defeat? The answer is as clever as it is obvious, and ensures that Ultron is going to be around for a very, very long time.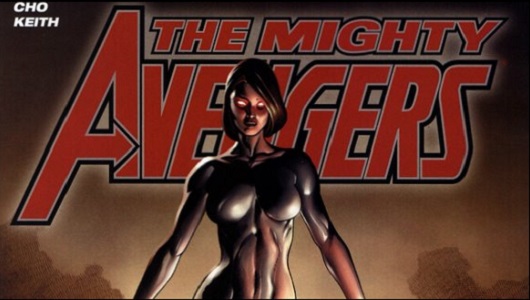 The Mighty Avengers: #1 to #6 The Initiative (2007)
Bringing together old Avengers and new, and exploring the complicated history between Ultron and the Pym's, Brian Michael Bendis has created one of the most interesting, original, and exciting Ultron stories in recent years.
Set shortly after the events of Civil War, Tony Stark, the newly appointed director of S.H.I.E.L.D., and Carol Danvers use the hero registration database to construct a new team of Avengers. During their first outing, fighting a horde of unidentified subterranean creatures, the world's weather patterns go crazy, and Tony's Iron Man suit malfunctions and morphs, destroying Tony and leaving a newly formed Ultron in his place.
What follows is one of the best Ultron encounters to date, and is a great example of just how ruthless Ultron can be. It's dark, violent, and forces alliances that certain team members hoped to leave in the past. This is an action packed introduction to a post-Civil War Avengers team, with enough twists and turns to get even the biggest Avengers sceptic's adrenaline flowing.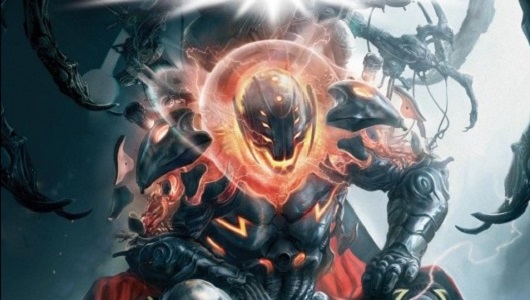 Annihilation: Conquest (2008)
The first story on the list to not feature the Avengers, Annihilation: Conquest takes place on and around Hala, the Kree home world, and follows three small groups of 'heroes'; two of which as they make their way through space toward Hala, and one who is already trapped on the planet's surface. Each team have separate plans, but they all share one goal; stopping Ultron once and for all.
Ultron has taken control of the Phalanx, an alien race of sentient robots, and in just a few weeks has managed to bring the Kree Empire to its knees. What follows is a tale of betrayal, sacrifice, and redemption featuring an ensemble cast of the very best characters to ever fly under Marvel's cosmic banner.
Not only is this an incredibly well written series, with more twists and turns than your favourite roller coaster, but it stars the Guardians of the Galaxy, so if you've seen and loved the movie, it also works as an introduction to those guys too. And I'm pretty sure a couple of scenes from Annihilation: Conquest made their way into the Guardians movie too.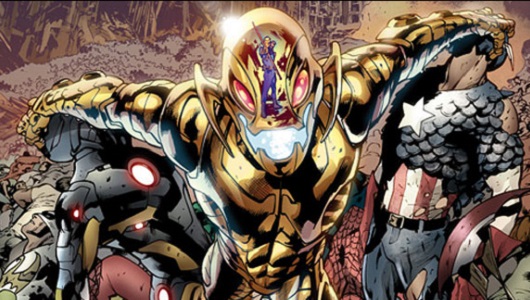 Age of Ultron (2013)
It'd be criminal to write a list inspired by the release of Avengers: Age of Ultron, without mentioning the story Joss Whedon's epic takes its name from. It's worth mentioning that apart from the title and the villain, the movie and this series have absolutely nothing else in common, and that's a good thing, because this comic is insane.
Age of Ultron, as the name suggests, sees a time where Ultron has conquered mankind, leaving human and mutant life all but extinct. The story deals heavily with time travel, and the consequences that come from abusing it, from changed futures, to an ending that has ramifications across the entire multiverse, leaving you desperate for more.
The difference between movie and book may put people off reading, but if you love stories full of action, time travel, and worldwide devastation, Age of Ultron is definitely the series for you. It's a great story to get to grips with the character too as Bendis builds upon Ultron's origin some more, tying everything in to Avengers #58.
Tags: age of ultron, annihilation conquest, comics, Marvel, the avengers, ultron, ultron imperative, ultron initiative