2K and Gearbox have certainly found their niche with gamers, creating immersive stories and multi-player experiences which keep their audience coming back for more.   Borderlands is one of the best examples of this from this prolific company; giving us not only sequels but pre-sequels, spin-offs and plenty of DLC – they know how to please their fans.
• Developer: Gearbox, Iron Galaxy and Armature
• Publisher: 2K
• Reviewed on: PlayStation 4
• Also Available On: Xbox One
• Release Date: 27th March 2015
The Handsome Collection is certainly a fan pleaser: containing not only Borderlands 2 and The Pre-Sequel, they have bundled in all the DLC and Add-on packs that ever existed to ensure the crowds get a complete Pandoran experience.  Unlike some re-releases, they have included new game mechanics which should broaden the appeal of borderlands to a much wider audience.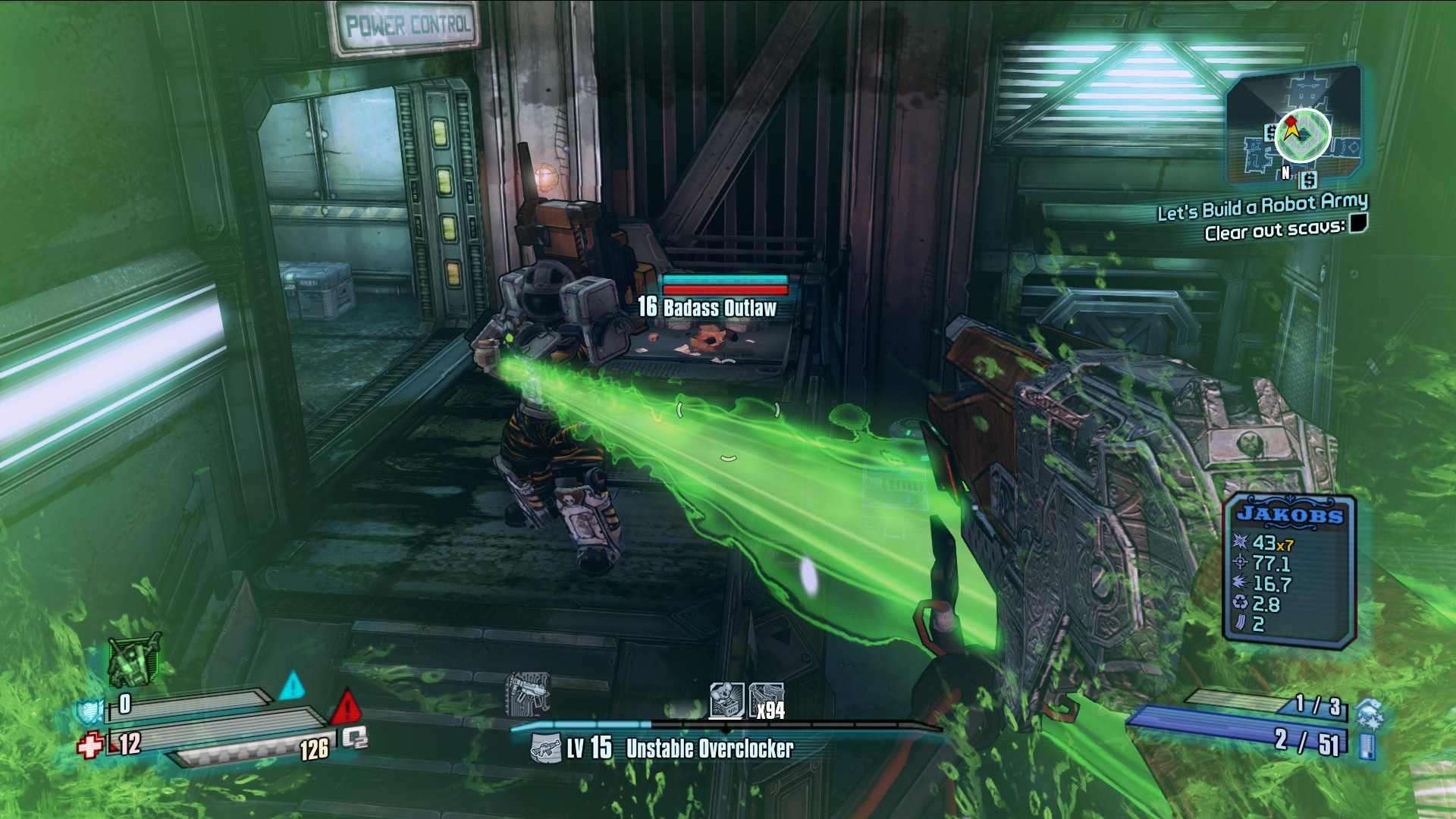 I am a definite fan of Borderlands; I played Borderlands 2 religiously and know the missions inside and out;  Playing co-op made the game more challenging and diverse but it only allowed for 2-player local play.  The re-release/re-master allows for 4-player couch co-op, which is unusual for many current-gen console games. Those that do tend to be labeled as "party-games" (Rock Band 4 or Just Dance 14/15) but it has been implemented successfully in games like Diablo 3 or Little Big Planet 3.
The upgrade in graphics does mean that the game looks even better than before, the soft-cell shading appears crisper and allows you to see the true details that the artists put into the creatures and environments.  Once you see CL4P-TP in HD, all other versions of him will become CR4P.  This upgrade also helps with co-op, previously it may have been difficult to snipe due to smaller screen size due to sharing a screen but the clarity in the visuals shows every crevasse in the psychos face just before you blow his brains out.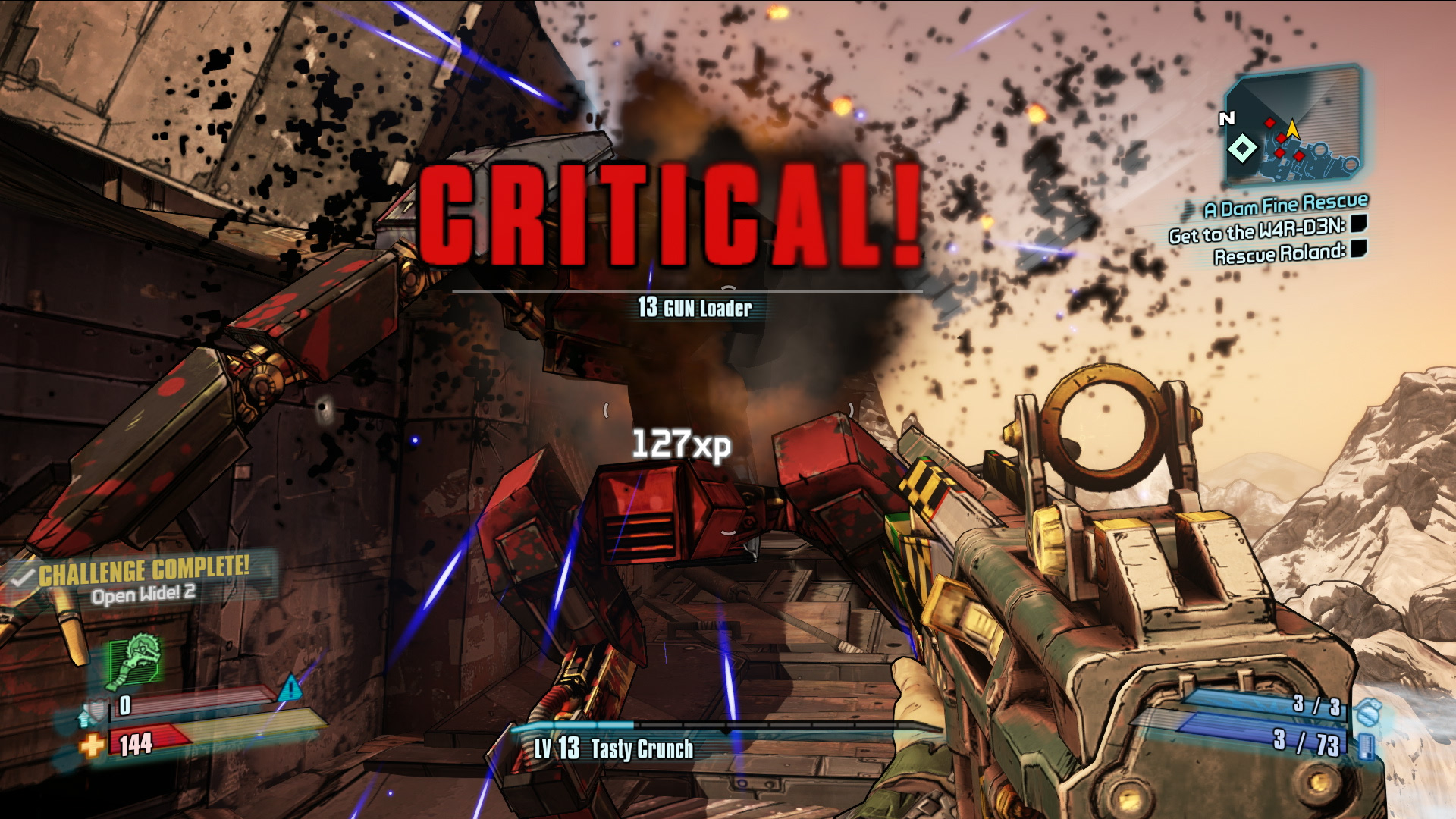 However, the idea of 4-player couch co-op is brilliant in theory; the demo I played was on was extremely large (about 60″) and not of the size you would have in your traditional living room so the split-screen was not too much of an issue.  Playing this with four friends on a 40" TV may be a bit of a problem: previously playing two player split screen, I felt my field of vision was limited and ended up resorting to setting up another console and playing online instead as it meant myself and my co-op partner did not lose out on any of the experience.  Four player will reduce this further and I did have some difficulty in when investigating areas and ended up falling off the world a few times as I was lacking the full scope that single player affords me.
[youtube id="XsjLZ7EBkok"]
Even though this release does not add that much more to the Borderlands franchise, it is well worth the asking price (£49.99 RRP for standard edition, £270 for the CL4P-TP edition with a foot high motorised CL4P-TP)  – including all of the DLC plus add on packs for less than it cost to buy the Original games new on previous consoles plus the game does support Cross Save so you can bring your Axtons and Wilhelms along for the ride.  The game does look fantastic on the new consoles plus the controls feel more responsive, if you have previously played the games but did not go for the DLC, then this is the deal for you.
[youtube id="FP6wtkSfbFM"]
Official Game Site
Tags: 2k, 2K Games, armature, Armature Studio, Armature Studios, Borderlands, Borderlands 2, Borderlands The Pre-Sequel, Borderlands: The Handsome Collection, Borderlands: The Handsome Edition, gear box, gearbox, Gearbox Software, iron galaxy, Microsoft, PlayStation 4, PS4, PS4 Xbox One, Sony, xbox, Xbox One