N.B: This is a new style of article we are experimenting with that canvases opinion from a selection of the members of the Big Red Barrel staff. It helps give you a snapshot of what we are currently playing beyond what you get to read in reviews and previews. Let us know what you think and look out for more articles in the "Red Hot" series in subsequent weeks – Tim.
Gather round, gather round dear readers. We here at Big Red Barrel Towers thought it would be nice to tell you, the reader, what we, the staff, have been playing this month. We just wanted to let you know, how we spend our time when we are not reviewing the newest, hottest games. Be advised that these aren't reviews, just small windows into our private gaming fun.
Ryan: 
A new month and a new alpha to the popular early access prison builder means I'm back being hooked to Prison Architect. Late game improvements and some new room types expand the experience a fair bit. When you are managing a busy prison on a shoestring budget – having the new Parole room can be a good money maker for good rehabilitation. However, this comes at a risk as you could lose money if the prisoners go on to reoffend. A new job type and free time options makes designing a prison better, with good variety for rehabilitation and money making opportunities.
Introversion have also announced that version 1.0 will be out this year, so each alpha gets us closer to the end game. Being engaged in the community also sparks creativity and brings modding options to the table and provides even more and varied gameplay opportunities.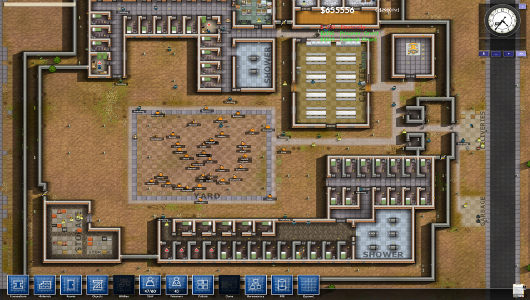 Alex:
Heroes of Might and Magic III was the game that I could not wait to be remastered. Mainly because, whenever I tried to load it, my PC would be very confused and ask: 'What is this Windows 95 that you require of me?' The game would load grudgingly, but would also threatened to crash with every click of the mouse. When Heroes of Might and Magic III HD was released for IOS, Android and Steam earlier this year, I bought it immediately and I could not have been happier with the purchase.
In heroes of Might and Magic III HD you are in charge of, well, heroes. The overall gameplay is divided into two parts: a tactical exploration of the world map and turn-based combat. Every game you start in, or otherwise have to quickly conquer, a home castle of a certain faction. When playing scenarios, players can choose their starting factions, however if playing campaign, the faction will depend on the storyline.  Developing castles and monsters is always one of my favourite parts of the game. So many years later, and I am still in awe of the beauty of artwork, music and the design that went into those little worlds. Although, Rampart Town will always be my favourite — I may have grown up slightly since 1999 but I still love those elves, unicorns and dragons! — but Necropolis, the ghost town, is a close second with most stunning music theme.
If you are wondering why out of the whole series, the third game in the series gets a remaster, then the answer is simple: because it is the best. The best gameplay, the best campaigns, the best castles and the best monsters. Even with Heroes VI out there, I will choose Heroes III every time. It might not look as modern and shiny, but it is superior in every other respect.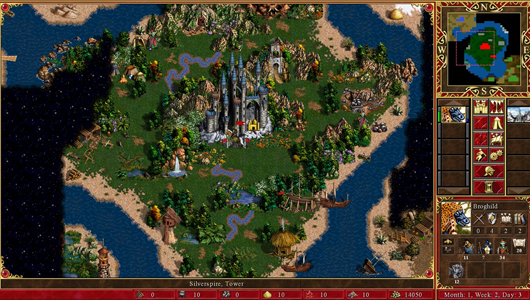 Lauren:
After listening to the BRB UK's interview Mike Bithell, I was inspired to pick up and play his Indy hit Thomas was Alone – an unusual puzzle platformer where you play as an AI glitch called Thomas (ooo… titular character!). However, the game's title does mislead as Thomas is actually far from alone.  Throughout the game you play as a variety of quadrilaterals with varying abilities and personality traits; Claire was a memorable one for me as she believed herself a superhero, out to save the other pixelly apparitions. But all of the personalities are compelling and memorable, causing you to become immersed in the story and their trials.
Throughout the main game's 100 levels, you are tested thoroughly but not in an overly obnoxious way.  You learn to utilise all of the characters specific skills to ensure they all reach their goal and change the world for AI everywhere. As you become confident in the skills of these polygons, the game changes its dynamics. If Thomas and his accomplices achieve their goal, you'll take on the role of new grey companions – who have no clear skills at all. I found myself beginning to feel overconfident in playing and beating the game but this tweak in mechanics created its own set of challenges  – which I will not spoil for those yet to experience the wonder brought on by helping these pixelly protagonists.
On the outset this game could sound rather bland as the graphics are minimal and there is no actual voice acting from the characters you play as. But the personalities shine through to create a story you really care about thanks to an engaging script delivered by Danny Wallace, who delivers a sense of hope and whimsy to the game. Just like the majority of story driven games, Thomas was Alone is a bit on the short side when it comes to playtime – that's even with 100 levels and 20 in the prequel DLC. In fact you could wrap up all the game has to offer in just a few hours, unless you get really stuck on a level (which is a possibility) but the style and story is so captivating that I was kept happy from start to finish.  Thomas was Alone is a lovely distraction; taking you into a captivating world with colourful characters, if you are looking for a few hours away from this mundane reality then you should consider giving Thomas some company.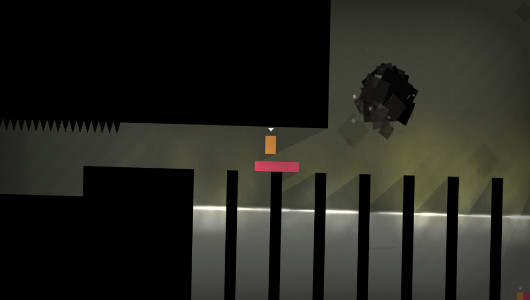 Mike B:
I've spent a lot of the last few weeks re-playing through the entirety of The Witcher franchise before the release of The Wild Hunt in May. These games are absolutely fantastic RPGs following the adventures of Geralt of Rivia, the eponymous Witcher. There's been a lot of coverage around the web recently, now the release of the third game is fast approaching mostly comparing the games to the Game of Thrones franchise. Sure both franchises contain a lot of gore, political intrigue and boobs but The Witcher franchise definitely has enough character of its own to stand apart. Witcher's are monster hunters, paid to roam the land and get rid of any local beasties that plague the countryside. Yet, in such a morally grey world it becomes harder and harder to work out who the true monsters are and who really deserves to be dealt with. These are games that have you deal with decisions that have no right or wrong answer – you are constantly trying to pick a lesser evil in a world filled with evil horrible people.
I am currently about a quarter of the way through the first game in the series. Released in 2007 it's beginning to show its age a bit now. The storyline is still superb but the combat is a bit of an acquired taste. For anybody considering buying The Wild Hunt when it's released I'd obviously recommend playing the first two games but if you must skip the first then the second game is really worth playing. Also CD Projekt recently announced the system requirements for The Wild Hunt, leading to the realisation that I am going to have to buy an expensive new graphics card, which I am not looking to!
I have also spent a lot of last week playing two very new 3DS games, Monster Hunter 4 Ultimate and The Legend of Zelda: Majoras Mask 3D. I'm going to save the bulk of my impressions for proper reviews in a few weeks' time but, suffice to say they are very, very good. Monster Hunter 4 is particularly great, being the first handheld Monster Hunter game outside of Japan to have proper online multiplayer. I have spent far too much of last week online with friends beating the crap out of dragons with a very big hammer!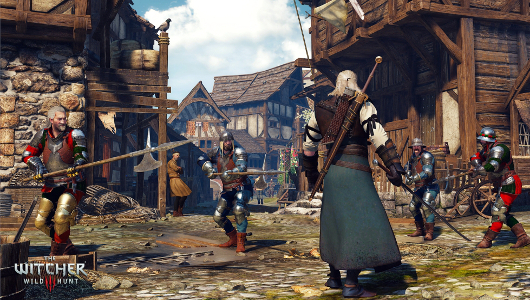 Tim: 
As I have been playing for review, most of my week was filled with the surprisingly excellent Hand of Fate on Xbox One. Prior to that I was dabbling with a borrowed copy of Dying Light, which I quite liked but not enough to invest in my own copy. I did intend to buy a copy of FIFA 15 on the PS4, after playing half a season of a borrowed copy of that only to discover that I had without realising (in retrospect as I made the decision and kicked off the download on my way to bed) that I had already purchased it on Xbox One – and so needed to start from the beginning again. Mobile-wise I have been (badly) attempting to ween myself off of the perennial Marvel Puzzle Quest and have (thankfully) found a worthy distraction in the gloriously simple but brilliant Sinking Feeling.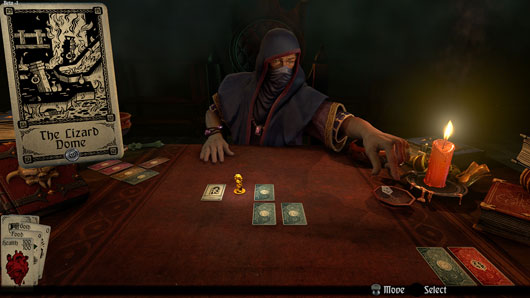 So there it is – our first Red Hot Games. Please let us know what you think of this new format (we'll try to do one of these each month).
Tags: Dying Light, Hands of Fate, Heroes of Might and Magic 3, Prison Architect, Red Hot Games, The Witcher 3: Wild Hunt, Thomas Was Alone