"Why do we fall, Bruce?" For a rich doctor, dude, you ask some dumb questions, Mr Wayne! The answer is "Gravity!" A better question is; why the hell would anyone keep on getting back up again if gravity proves its superiority on a regular, bone-breaking basis? And this is a question that would be advisable to aim at both spandex-wearing nocturnal well-divers and anyone actually crazy enough to jump on a Trial bike to venture over crazy assault courses.
Fortunately, thanks to the fine people at RedLynx and Ubisoft, you can enjoy all the craziness of being an avid, adventurous Trial biking daredevil without the lengthy downtime and expensive hospital bills. If you were lucky enough to attend BRB's recent Faster Than Life Event in Scotland last weekend, then you had the opportunity to win a whole mountain of awesome Ubisoft prizes, but apparently not everyone in the country was that sensible. So, we are giving one lucky winner a chance to drive off with a copy of Trials Fusion to help celebrate another successful Faster Than Life event and yesterday's launch of Riders of The Rustland DLC pack for Trials Fusion.
[youtube id="-IJdQC_y5G0″]
Contest: To win a PS4 copy of Trials Fusion all you have to do is complete the following sentence before the closing time of 11am on Wednesday 6th August 2014. Note that this is a physical copy that will need to be posted to you, so a postal address will need to be provided. Also note that this is a "virtually new" copy as it was opened to be used on the showfloor of our Faster Than Life event. All regular terms and conditions for BRB contests apply and can be viewed here.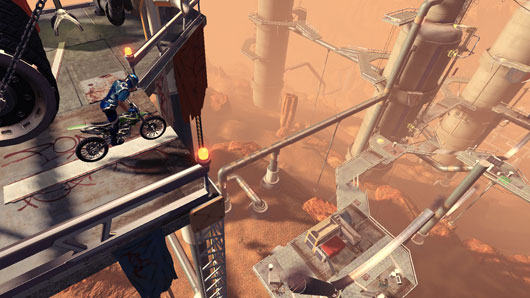 To enter, complete the following sentence;
"I want to win Trials Fusion so I can show the world that I am Faster Than Life and…"
Write your answers on the comment section of this article. One winner will be chosen from the entries and the winner announced shortly after the closing time on this thread.
Tags: Faster Than Life, Faster Than Life 2014, RedLynx, Riders of The Rustland, trials, Trials Fusion, Ubisoft