In a future beyond the events of X-Men: The Last Stand, mutant-kind are openly opposed by advanced human weaponry; Sentinels. These robotic creations have a great presence in the comics, and their updated, sleeker plated-design suits an impressive yet deeply sinister presence they have in this film.
• Director: Bryan Singer
• Exhibition: 2D/3D
• Rating: 12A
• Run Time: 131 mins

Mutants are held in enslavement camps or forced to run thanks to the innovations of Bolivar Trask, an inventor whose death at the hands of Mystique misfired and resulted in attention on his extreme experiments. Naturally, this future – or present – is greatly undesired by mutants. Familiar X-Men members such as Kitty Pryde, Iceman and Colossus are now joined with the newer faces of Bishop, Warpath and Blink as they continually use a technique of escape from the Sentinels; using Kitty's time-phasing abilities, Bishop is sent back several hours in time to warn their group of the Sentinel's arrival, giving them enough time to jump base yet again. However, their scraping-escapes aren't going to win forever, made clear by the desperation-fuelled fights against the Sentinel's undefeatable adaptations that makes them invulnerable to mutant powers. Shortly after a rather impressive example, the team have no choice but to follow Professor X's instruction to send someone back in time to 1973 – an instrumental year in which preventing one assassination would apparently unscramble the events of the future as we know it. (No, it's not President Kennedy – although that interestingly crops up).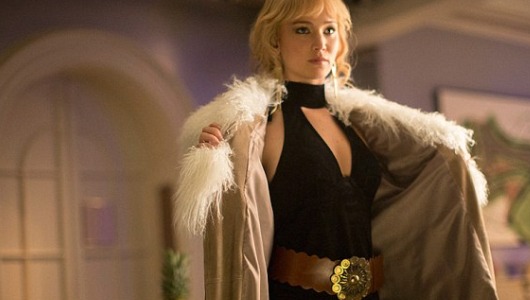 The look and feel of 1970's America is a treat, emulating the setting of X-Men: First Class, making the reintroduction of James McAvoy's Professor X and Nicholas Hoult's Beast feel natural. The input of real film footage is much more fitting than often found; rather than being dropped in merely to provide context, the inclusion of characters in this grainy authentic style of film is a wonderful perk. This fun feature is contrasted by use of fantastic cinematography that dominates the future world rife with oppression and fear. The atmosphere is so palpable even in the 1970's setting thanks to its intensity; whilst things are in no way as dire as they will be, Singer's direction displays the consistent urgency and terror of a futuristic dystopia.
As a sequel to First Class, Days of Future Past works extremely well; the events at the latter's finality involving Raven's abandonment of Professor X and the revealed deaths of his first students have reverberated, leaving Xavier lost, resenting Magneto for his actions as well as his role in his biggest impairment; the loss of his legs. It is largely due to the performances of this prequel cast, James McAvoy and Jennifer Lawrence in particular, that makes the element of time travel have clarity and fluidity, which is a relief.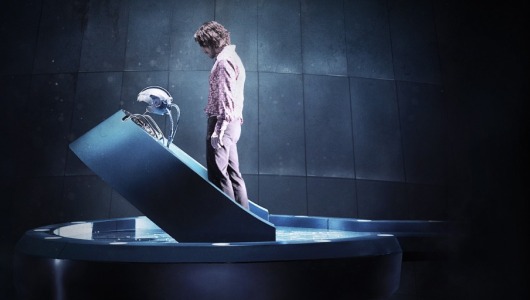 James McAvoy's Xavier definitely feels like the same character as Sir Patrick Stewart's; he adds believable depth as we see a more erratic, unrestrained side of his nature. Interest is piqued with this insight into unknown elements of characters that are, by now, well known.
It's unusual seeing Wolverine act as the mediator; his natural impatience doesn't make him the best candidate to persuade Xavier and Magneto's younger, more rebellious selves to believe his future stories. It could be seen as out of character, yet given his respect for Professor X and experiences with the X-Men he's in a changed, more mature position than ever. He becomes a little more than just the begrudging participator.
Raven, and her transition to Mystique via her first kill (Trask, who tortured many of her friends during the creation of the Sentinels) is followed closely throughout the film as the catalyst for disaster. There is noticeably a flaw in the idea of this single event's significance in eventually wiping out the entirety of mutantkind; Mystique's capture after killing Trask aids the Sentinel project greatly due to her shapeshifting DNA being key in their development. Keeping Mystique out of his clutches would prevent this leap forward, yet surely does not safely discard the Sentinels creation altogether. It's a neat idea – that one decision can change everything as we know it – yet does require a little disregard of the presence of many bad decisions that may similarly alter the timeline. No matter.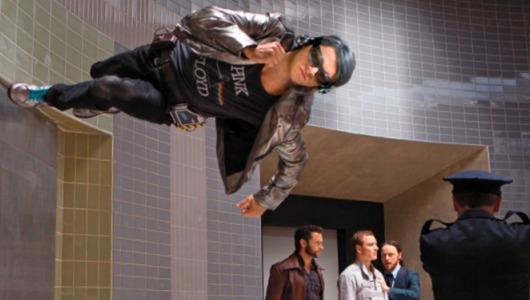 The casting of this film cannot be praised enough, with Lawrence's performance being a worthy match for McAvoy's fantastic portrayal. Standalone performances such as Evan Peter's Quicksilver is a definite highlight that infuses light and clever humour with some fantastically filmed slowed-time sequences that show off his talents for trickery as well as speed, and provides one of the best scenes in the whole film during Magneto's prison bust. The Professor X/Magneto relationship is as tangible as always, yet we have the chance to see it shatter after the events of First Class; their contrasting moralities evokes the mistrust that remained with them until their later years.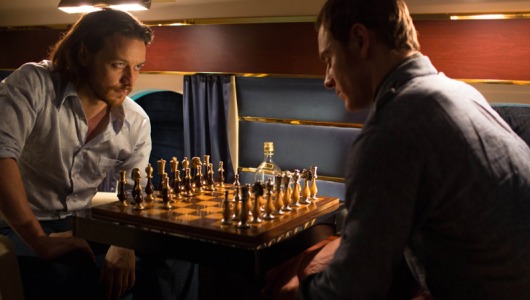 Excellent cast that work well together
Time travel as a plot device works effectively rather than confusingly
Cinematography makes future settings extremely atmospheric
Lesser developed characters are easily outshone
Days of Future Past's success as a stand-alone film is questionable; otherwise, it feels satisfyingly relevant within the X-Men multiverse, and binds the franchise that long-suffers continuity issues closer together. Whilst linearity is prevalent thanks to an already noted outcome, the opportunities for progression in this rewritten present are exciting. So many questions are now raised about the 50 years that were changed, and with a momentous threat to face in the form of Apocalypse, it will be interesting to see how different things are.
[youtube id="pK2zYHWDZKo" align="center" autoplay="no"]
The author paid to see X-Men: Days of Future Past
Official Movie Site
Tags: Bryan Singer, Hugh Jackman, James McAvoy, Jennifer Lawrence, Marvel, Michael Fassbender, Peter Dinklage, X-men, X-Men: Days of Future Past