It is no secret that players are able to get their fill of prepubescent racism on the Call of Duty and Battlefield servers. Though Titanfall's Xbox One community appears to be largely silent during gameplay, one can occasionally hear a colorful epithet about his or her mother. This is nothing new; we see countless multiplayer communities that are more combative than cooperative.These testosterone-infused insult arenas are severely off-putting for those who look to relieve stress through gaming. What starts as a haven for relaxation can quickly turn into a vehicle for rage.
I, for one, rarely use a microphone during random online multiplayer matches, as I generally do not care what the vast majority of headset-wearing players have to say. This does not mean that gaming is an anti-social affair for me; rather, I find that a solid party of friends can make any multiplayer game more fun. It is simply difficult to find a positive multiplayer experience in today's games.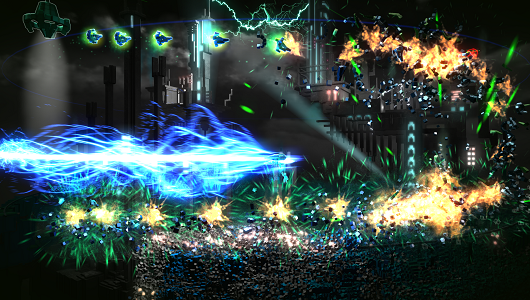 Enter Resogun. I have sunk nearly seventy hours into Housemarque's PlayStation 4 shoot-'em-up, with the game's platinum trophy proudly shining in my ever-growing artificial awards collection. Attaining platinum status in Resogun is no small feat, as one essentially has to memorize nearly every enemy movement pattern and ship strategy.
Easily the most difficult trophy in the game is 1CC, for which players have to complete the game on Experienced difficulty without ever seeing the "Game Over" screen. 1CC requires what amounts to a perfect run through each of the game's five stages, as dying in Resogun is exceptionally easy. It is the quintessential mastery challenge in the PlayStation 4's best game. I spent countless hours attempting to hear the gleeful sound indicating that I completed 1CC's requirements, but I consistently came up empty. I knew that I simply could not give up, as only the weakest trophy hunters walk away with a single cup standing between them and a shiny new platinum.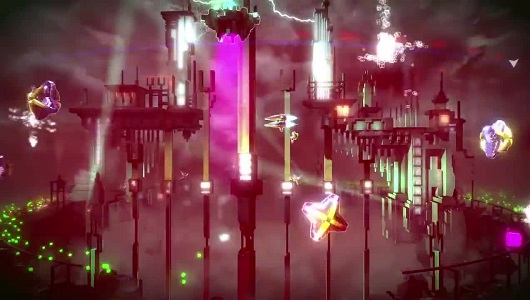 Rather than continuing my frustrating trial-and-error sequence, I decided to turn on the Bat Signal. I journeyed into the depths of Resogun's online co-op mode, woefully expecting the worst. When someone mentions that he or she is looking to accomplish a specific task, online players often do everything within their power to prevent its completion. I assumed that my co-op partners would die on purpose, leaving me to fend for myself in a game mode containing slightly higher latency than single player.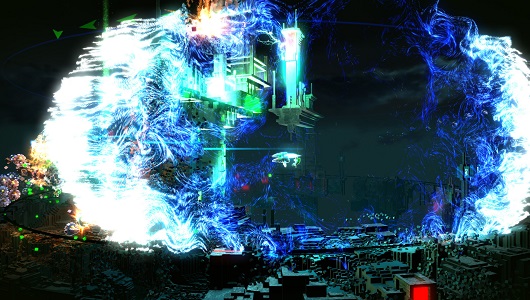 I could not have been more wrong. I messaged a number of my new allies (Resogun's online mode allows you to play through the campaign with one other person), letting them know that I was one trophy away from the platinum, and was met with nothing but support. My partners picked the ships that best complimented my choice; they looked to save me whenever I was overwhelmed. It only took four attempts before I was able to get the 1CC trophy, allowing me to complete my list.
So why is this important? Simply put, every PS4 owner should know about this wonderful online experience. Resogun's online community is the polar opposite of that of large AAA shooters. Perhaps this is because of the cooperative nature of the gameplay, but I find that trolling is rampant in a large number of other cooperative online games. Players have each other's backs; they look to help each other out whenever possible. There is not a single whiner, nor is there an abundance of hate speech. In fact, I will be hopping back into the Resogun community within the next few weeks in order to help others attain their platinum trophies. Never before have I been so invested in aiding others in a game. So give Resogun's online co-op mode a shot; it is a shockingly kind blip on a largely cruel online radar.
Tags: Adversarial, Battlefield, Call of Duty (Series), Co-Op, Housemarque, online, RESOGUN, shooter