An isometric RPG with a focus on loot and character improvement? If it's not Diablo, what's the point, right? While this is not a view I hold to, Grim Dawn has its work cut out for it to convince any that do that it is worth a shot. Kickstarted successfully and now onto its second act release, Crave Entertainment's action RPG adventure has enough about it to at least raise some eyebrows.
• Developer: Crate Entertainment
• Publisher: Crate Entertainment
• Previewed on: PC
• Release Date: Available Now (Early Access) / TBC (Full Release)
Available on Steam's Early Access program, Grim Dawn's development is currently being led by veterans of Iron Lore, the people behind Titan Quest (hence the successful Kickstarter campaign I guess). This may also be the first element that will force the doubters to reconsider their position. With the recent release of the game's second act, the game adds new monsters to the fray, including an additional end boss character, new dungeons to tackle and multiple items of loot, from dual pistols to two-handed melee weapons. With all that, I'm surprised Value isn't the name of the game!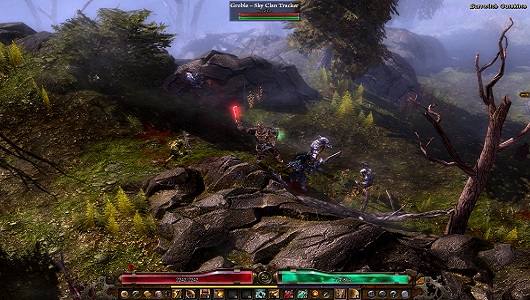 The story is set in the world of Caim. Two powerful forces are at war, one hoping to basically harvest humanity for its own ends, the other to destroy the humans in order to prevent this. In the middle of the conflict, humans have become scattered, with little in the way of strength to fight back. Iron is now the main form of currency. Your character wakes up in the world, having seemingly survived an attack from these powers. Now however, life is not the only thing you possess…
Like many RPGs, the story is basically just an excuse to either set you on your way, exploring dungeons and whatnot or to give you powers and an impetus to improve your character stats. Grim Dawn achieves both here. In terms of gameplay, it comes across as a 'best of' compilation, mixing guns, swords, and magic together, allowing you to become whatever type of character you like. Where is sets itself apart is in the class system, where you have the freedom to mix and match abilities to create a true original in the RPG world.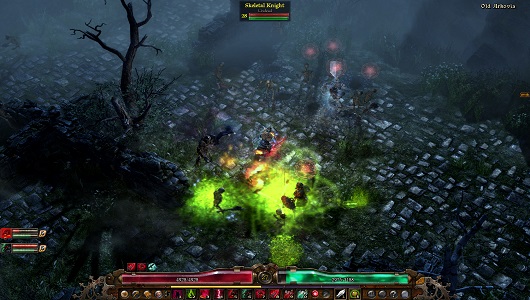 It doesn't take quite as many liberties in the environment design though. While the world is suitably dark for a game that has 'Grim' in the title, it is still lush and superbly detailed. Regardless, it does feel a little too familiar. These types of fantasy worlds have been cropping up for years in the genre. However, I have said on other occasions that if you are going to do something the same in video games, do it well – and Crave have done so by crafting a dark but detailed world to explore.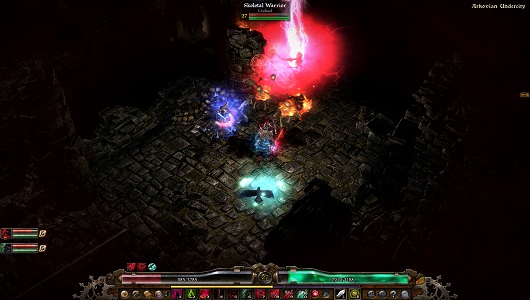 This is a preview rather than a review as the full game is still not upon us. Grim Dawn is a work-in-progress, as the abrupt conclusion after about eight hours will tell you. As well as that, a number of features have yet to be introduced, such as co-op multiplayer and additional difficulty levels. Still, Crave Entertainment has shown enough to get people excited for what comes next.
Preview copy provided by Crave Entertainment
Official Game Site
Tags: Crave Entertainment, Diablo, Grim Dawn, kickstarter, PC, Steam Early Access