The Hunt for Red October and Clear and Present Danger are two of my favourite action movies from the 90's primarily because they don't solely rely on shoot-outs and car chases for thrills. They build the characters and intrigue to the point where when the guns and cars start to come out, you care about the outcome. Kenneth Branagh takes a good stab at infusing Jack Ryan: Shadow Recruit with the same philosophy, though falls back on the Bond- and Bourne-isms too often to leave the movie untarnished.
• Director: Kenneth Branagh
• Exhibition: 2D
• Rating: 12A
• Run Time: 105 mins

Retelling the story of one of the late Tom Clancy's greatest characters in a post 9/11 world requires you to acknowledge the past. It is therefore appropriate that the movie does just that – reintroducing us to Jack (Pine) just as he finds out what happened that morning. Spurred on to join the Marines like so many others, Jack's fate takes a turn when he is put out of action, possibly for good. When Harper (Costner), an agent with the CIA, offers Jack a different way to serve his country, he jumps… or at least hobbles at the chance. Years later, when Jack's covert activities uncover possible financial underhandedness from Viktor Cherevin (Branagh), a Russian oligarch, he quickly finds himself in over his head.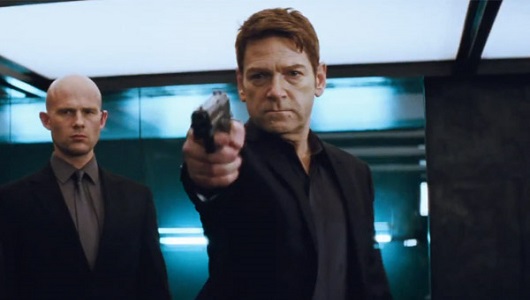 Spy thrillers recently have either relied on action or sleep-inducing dialogue to get by. Thankfully, Jack Ryan: Shadow Recruit has all of those things and more! On a more serious note, Branagh is intelligent enough to keep the intelligence in the Central Intelligence Agency. Ryan and company use their noggins to get themselves out of bother for the most part. However, when things take a turn for the disastrous, the Thor director shows he can still mix it up with the Campbell's and Greengrass' of the world.
As my previous quip implied though, dialogue and the script in general is often woeful. While Branagh's directing hat is firmly in place, his accents hat has slipped off and landed in a pile of dog excrement. The lines he does butcher however, were mangled before they were ever spoken. I cringed far too often at the exchanges between most of the central cast – to the point where I laughed at jokes I found in the script that the writer clearly never saw himself.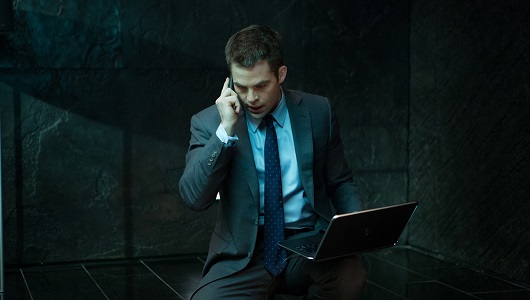 Despite this, I must admit that the primary cast are good, especially Pine and Costner. The Ryan we see here is a million miles away from the cocky Captain Kirk. He is appropriately nervous when he needs to be and looks like he knows better than anyone how out of his depth he is. Costner is equally up to the task of playing a calm, clean and effective mentor. If I had a gripe, it would be with Knightley who plays Jack's fiancé Cathy. She is more often than not annoying and you never get the feeling that the relationship is real, however, I would lay a lot of the blame for this at the writer's door.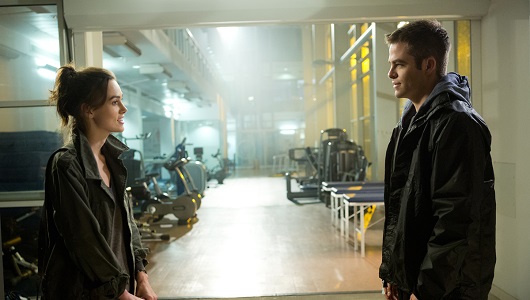 When the entire plots revolves around bringing about financial armageddon via a coordinated attack on Wall Street, I found it difficult to muster the sympathy that was clearly being asked for. While the threat also extended to the public in general, it felt like too arbitrary a link to really gain my attention.
A competently told espionage tale that doesn't overly rely on action
Solid performances from the main cast
A drab script with little to set it apart
Wall Street is not a sympathetic victim
In spite of the numerous issues, Jack Ryan: Shadow Recruit is a watchable movie. I do believe that with a far better script and more trust in the audience, Branagh could take another stab at this character and come away with a thriller worthy of sitting beside the work of McTiernan and Noyce.
The author paid to see Jack Ryan: Shadow Recruit
Official Movie Site
Tags: Chris Pine, Jack Ryan: Shadow Recruit, Keira Knightley, Kenneth Branagh, Kevin Costner, Paramount Pictures, Skydance Productions