What a year it has been. While the speculation and eventual launches of two massive consoles may have dominated video game industry news for the past year, 2013 has been very good for the games themselves also. The Xbox 360 and PlayStation 3 were put out to pasture with the dignity they deserved with games like Gran Turismo 6, Gears of War: Judgement, Beyond: Two Souls and State of Decay. The resurgent portable consoles were also given new life with games like Fire Emblem: Awakening, Killzone: Mercenary and The Legend of Zelda: A Link Between Worlds. Even the Ouya had Towerfall…
When it comes to my favourite games of 2013, I found it easy to compile a list stretching into the double digits but difficult to narrow them down and nigh on impossible to give them an order of preference. Also, I should preface this list with some explanation. I do not have a Wii U or Xbox One. I have a PC and 3DS – though they never get used all that much. I am also one man. So you may notice some games missing from the list that you may have hoped would be there. In fact, I can already think of a number of titles that may have featured – like Gone Home, Brothers: A Tale of Two Sons, and Super Mario 3D World. Whether through lack of time, money or awareness, I could not play all of the best games this year (which is admittedly a good problem to have).
With all of that in mind, I give you my top games of the year.
5. Tearaway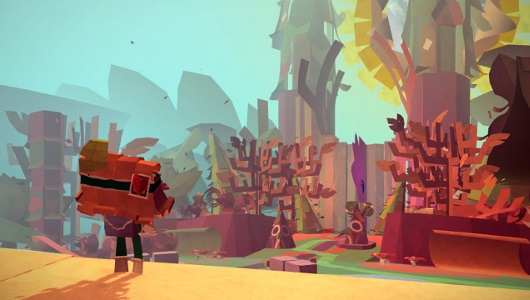 Most of my gaming time this year was dominated by the Vita. I use it every day on my commute to and from work – so it should be unsurprising that a Vita game or two makes my list. Fulfilling the unspoken promise Sony made when they announced this feature-rich device, one of their most talented studios has put together a game that does a fantastic job of selling you on all of the Vita's various functional elements without ever compromising their gameplay. The last word you would ever associate with Tearaway is 'gimmicky.' The touch screens, camera and various motion controls are implemented so well that they feel far more natural to use that button presses.
Media Molecule has created one of the most personal games I have ever played. The story revolves around delivering a message directly to you, the player – and it is personalised through the game by how you interact with it. By the time I uncovered mine, I was already placing this game in my top five list.
4. Grand Theft Auto V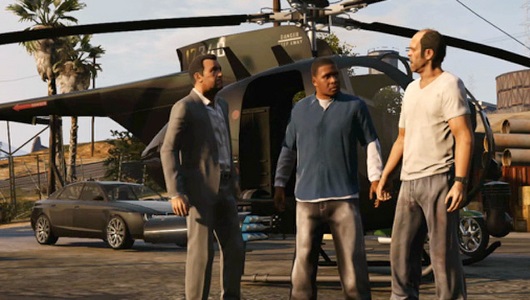 This selection won't come as a great, galloping shock to many people as I suspect GTAV will appear in multiple lists across this site and most others. Regardless, I went into GTAV with my expectations sky high – and they were well met. The world is utterly gargantuan, the amount of sheer stuff you can do seems never ending and like the GTA games of the PlayStation 2 generation, the story is top-notch – helped in no small part by cracking satire and superior wit. Of course, unlike the games of the PlayStation 2 generation, the story maintains this level of quality throughout its entirety too, giving us an end game we deserve.
While many may never forgive its bungled multiplayer launch, I have never thought or expected GTA to be a superlative online experience. Despite this, since the server issues have died down, GTA Online still offers a compelling reason to keep playing, not that the main story requires another one.
3. Assassin's Creed IV: Black Flag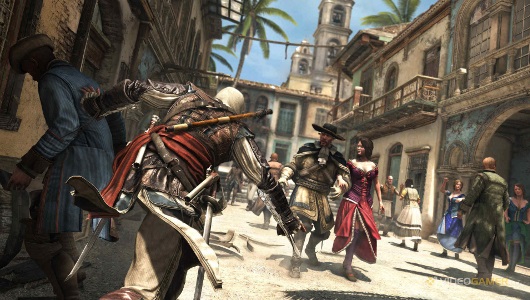 I will admit I came late to the party on Assassin's Creed IV – as I waited for the next-gen version to be released – but I can honestly say that no other game has tweaked my OCD tendencies quite as much this year. The plethora of different shanties, fragments and chests to collect are matched only by the size of the ocean you get to explore.
Like any great open-world game, transport is one of the most important aspects to titles like these and ACIV is no exception. The Jackdaw, your ship, truly becomes an item to be proud of. The first time you take down a Man o' War, you feel like clapping all of your crew on their backs as a sign of appreciation. The series has seen numerous additions to the formula over the years but none come close to the impact of naval warfare – and here, this aspect of the game is perfected. In fact, ACIV seems to be a true culmination of all of the best parts of previous games.
I can see myself spending a lot more time with Assassin's Creed IV over the next few months as I scratch this particular OCD itch.
2. Guacamelee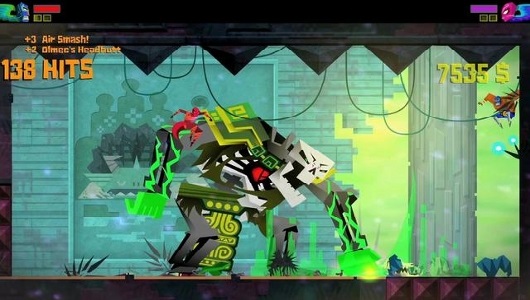 Guacamelee is a triumph of absolutely perfect gameplay tied together in a witty, charming package. A Metroidvania game using melee combat instead of guns, each new feature is unlocked at just the right moment, allowing you just enough time to get used to a new technique before adding another to keep things constantly fresh.
The game equally increases the difficulty as you make further progress. Boss fights become more and more complex – actually culminating in the penultimate fight against Jaguar Javier. I will admit to punching the air like a lunatic after finishing this particular fight – not a good idea while on an Underground train I will admit. While the game eventually got far too difficult for me, especially when trying to collect the mask pieces, I never blamed the game for my ineptitude – a sign of good design in my opinion.
If you have not had a taste of Guacamelee, I can only urge you, in the strongest terms, to do so as soon as possible.
1. The Last of Us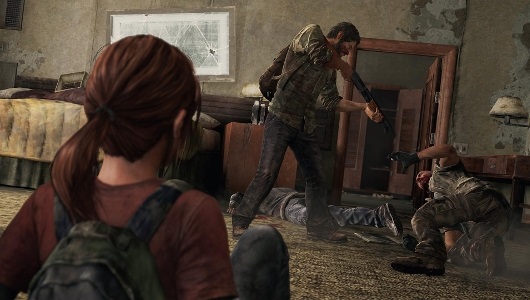 Like the GTAV selection, this may not come as a huge surprise but being a massive fan of all things Naughty Dog, my expectations for this game were through the roof when I started my journey. Not only did The Last of Us clear the mark with room to spare, it left me thinking about it long after I had put the controller down.
Joel's story is overpowering from the very first chapter. Like the beginning of Pixar's Up, you are given a gut punch from the off and quickly learn that this is not a world of happy ending. Fast forward twenty years and you meet a man hollowed out by life amid an infestation. When he meets Ellie, he is eager to avoid developing any type of relationship with her, fully aware that nothing in this world is safe. Over the course of some truly harrowing incidents, both come to depend on each other, to the point where they almost become dependent – a dangerous situation in this new time.
The Last of Us was the game that delivered on the promise of this generation. Since the release of the Xbox 360 and PlayStation 3, we have been inexorably heading towards a point where video game mechanics and story-telling blend into an experience that rivals that of movies. The Last of Us never had to compromise any of its elements to achieve one of the greatest cinematic experiences I have ever had in video game form. For this reason, it is my game of the year.
Tags: Assassin's Creed IV: Black Flag, Grand Theft Auto V, Guacamelee, Tearaway, The Last of Us, Top Games of 2013