I went through so many Xbox 360's that I genuinely lost count — I think seven, maybe eight. My last gen hardware nightmare started with my first failed console bricking when downloading an automatic update for Dead Or Alive 4 and then travelled through a harrowing journey of Red Rings of Death and Disc Drives of Doom. I am, perhaps as such, a little over-sensitive to hardware launch issues.
Perhaps I should have learned my lesson and avoided purchasing an Xbox One on day one — and if it wasn't for the sake of the blog and podcast that may have been more likely. Nevertheless, I find myself once again on the forefront of the console war and while I must stress that I am a very happy Xbone owner — should that read, "a very happy Xbowner"? — I have certainly encountered some issues with my One, there may not be 99 problems, but there sure are some.
Any complicated mass-produced electronic device is liable to have issues, but generally should be within tolerance of what is deemed an acceptable failure rate. Having survived one of the biggest and most expensive product (almost) recalls in history, I would have thought it next to impossible that Xbox would have issues with the build quality — and if the size and number of air vents is anything to judge by, then Xbox are very keen to avoid the possibility of another hardware meltdown. However, console manufacturing could not be delayed much further, no matter how much it was required, to avoid missing Christmas/launch of the PS4. Given the number of 180 decisions since the Xbox Reveal, the goalposts did move further for Xbox than they did for Sony's manufacturing teams, making early reports of issues a viable concern. However, it could merely be that devices get increasingly complicated with time and further complications means there is simply more that can go wrong.
One of the problems that I faced when having troubles with the 360 was having people naturally assume that it was my fault, that I had in some way been irresponsible with my hardware. When continuing to argue my case with Xbox I also had difficulty proving that this was a widespread problem beyond the six "isolated incidents" that myself and five friends where complaining about. I joined the Xbox.com forums in an attempt to gather more info on the matter and shortly after joined the Sarcastic Gamer forums — which lead me on the path to the BRB blog you are reading these very words on today! If it had not been for my broken 360, I might not be here now and here might not have been here… ever.
I am pleased that I have, in a very small way, some sort of voice in the gaming community. It isn't often that I use that voice for a call to arms, but I like the thought of having it waiting in the wings, ready to leap into action should it be called upon to stand up for the little voiceless consumer that I found myself to be when left holding yet another 360-shaped paperweight.
There may not be 99 problems, but there seems to be three fairly major concerns – and a number of other issues surrounding these problems – and other concerns that follow on from that. The issues faced by the One do seem to be substantially less than with the commonplace issues with the 360, it could be too early to tell exactly how prevalent the problems are and it can be hard to cut through all the delivery of MS PR BS. At least this time, Xbox are being quick to jump on any issues by providing replacements.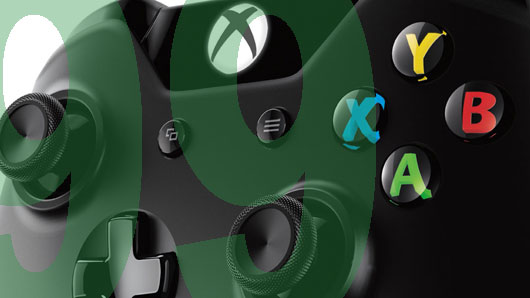 Below are some of the reported problems, some issues I have encountered, some examination of the responses to problems and where appropriate, possible solutions;
Reading Ain't Right – Disc Read Errors
One Problem: Seemingly the most reported problem so far. A loud "grinding noise" is heard when discs are inserted into the machine and an error message pops up to prompt you to insert an Xbox One game or other suitable disc.
One PRanslation:
"The issue is affecting a very small number of Xbox One customers."
= "We know the exact number but we're not telling as real numbers are scary!"
"We're working directly with those affected to get a replacement console to them as soon as possible through our advance exchange program."
= "We don't want the people affected talking to anyone else but us!"
"Advance exchange program" = swapping broken consoles for new ones.
= "Rest assured, we are taking care of our customers."
"We will kill you if you talk to the press."
One Solution: If you are getting a "loud grinding noise" then consult a doctor – if your One is experiencing one then best to speak to Xbox Customer Services. go and exchange it directly with your retailer as soon as possible. This is likely to be quicker than dealing with Xbox directly. You will have to pack up your console with everything that came with it, including your codes, pack-in games and pad etc. Phone ahead to make sure replacements are available. This is a known issue so should be okay to deal with.
***UPDATE – My friend has been told that as of last Saturday morning onwards all console returns are being handled directly via Xbox customer services. As he didn't do this himself, it apparently creates a problem with him receiving any compensation without having to write a letter of complaint. Xbox standard policy is to give away a digital code for a Microsoft Games Studio game when returning replaced consoles.***
Also, as codes are tied to your account you should be able to easily re-download any game you have already downloaded without the need to re-input codes — possible bonus code for you! I have also heard that in some cases Xbox are offering a free game with replacement consoles, but have been unable to confirm this as yet.
Other similar issues – I experienced a worrying moment where for 20 minutes my One console wouldn't launch a game, quoting error code "0X8027025a" – this was the same for games on Blu-Ray or via the hard drive, so was more than just an example of the disc read error. It also persisted after turning the One off and on again, but then vanished as quickly as it had started and thankfully has yet to show up again.
A friend of mine has already had to replace his console due to it taking far, far too long to install games. By way of example, we started installing a game at roughly the same time. I installed my game started playing and was moving on to my second race by the time he was still sitting at 1% of his install. Left for another forty minutes or so, it made no further progress, then he tried his next game after half an hour or so of trying to install that it was at 2%. Trying his third game, it seemed to be the same story, until 20 minutes it started to make some *slow* progress and eventually got faster and faster until it installed in a little under an 40 minutes. The next day it took him a similar amount of time to install his downloadable version of FIFA 14.
If you are experiencing similar extensively long loading times, then don't hesitate to return your console to your retailer (noting the additional instructions in the above solution.) My friend was able to have his console swapped out for a new Day One edition console, two days after phoning in to report the issue. This is an issue that is unlikely to solve itself or be corrected by a patch, do not leave this issue unaddressed and at the very least, report your concern to Xbox Customer Services.
***UPDATE – According to Kotaku, even when working "correctly", installing games on Xbox One takes much, much longer than with similar software on the PS4, by a factor of 10 times or more, with typical install times being ten minutes on Xbox One and under a minute on PS4.***
I Want My One TV – UK TV Dramas
One Problem: TV signal looks soft or judders when plugged in through Xbox One.
One PRanslation: No PR statement yet but as this has been a known technical issue for a few decades it is pretty much a two-fingered response to anyone in the UK (or Europe) who wants to watch an SD signal – am not entirely certain who else will be affected beyond this.
One Solution:  Unlike in the days of PAL (50Hz) and NTSC (60Hz) compatibility problems, HD is standardised worldwide to run at 60Hz, so this shouldn't be an issue when watching a HD signal. However, not every channel is broadcast in HD and this could be a significant issue with no real solution on the horizon. The softening of text and rapidly moving images, that both friends and I have observed, appears to be a slightly different issue, possibly arising from the differing methods of upscaling by TV's and the One.
The only real solution to this is to not watch SD channels or to squint – or just not use the One for TV at all. You could return your One and say you will buy another One when one is ready.
Other TV issues – It was always going to be the case that elements such as the electronic programme guide integration would not be immediately available outside of the US, I was previously unaware that this also included a database of channel names for channel switching via voice command. There are other elements such as the integration of fantasy football that was showcased at the Xbox Reveal that will likely be on the way too.
How long these factors remain absent in the UK and Europe remains to be seen. However, I have heard from a (semi) reliable source within Sky that negotiations between Sky and Xbox had not gone well, with discussions put on hold as the parties are too far apart on how to progress. I have been unable to confirm this information officially with anyone at Sky, but very much doubt they would comment on the situation.
Although likely to be added to, there is also a slight lack of apps, with iPlayer being the most noticeable absentee – especially as it was announced today that it will be available at launch on the PS4.
One Solution For All – the general solution for all these extra TV troubles is to wait. Good things come to those who wait and it is likely that integration and apps will follow. Likewise, deals with TV content providers will take time to set up and get running in each different region.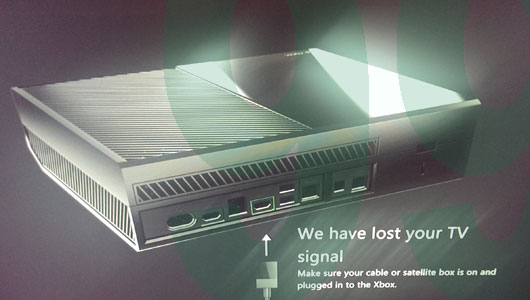 Overpricing of the Underplayed – Price of Digital Content
One Problem: I have, for some time, been an advocate of a price increase for full retail releases. I do find it objectionable that some of the games sold at this higher price then contain micro-transactions. However, for me the overpricing of digital content is the main pricing issue that I had hoped would be addressed at the start of a generation, especially as many predict these will be the last consoles to have disc drives. However, most prices are unattractive and some are bordering on offensive.
The Fighter Within, apparently terrible but I have been told that stores were making it available on launch day at £20 over the counter, is also available online for £40 and is £50 on the Xbox One store. While that is an extreme example as it is a game on sale, it does not read well. Most digital games seem, at best, on par with their physical based cousins with most titles being more expensive to give up your case, disc and right to trade in.
With digital download only games — and by that I mean whatever the hell we are going to call XBLA games now that they don't have a name. XBoneLA? Xbits? XcludesBoxes? — whatever we now call these games, the pricing of them has taken a leap up that does not seem to have been matched in the quality of titles being offered. I was interested in picking up more than one of the games on offer, but for £16 have found it fairly easy to ignore as that price is well out of my impulse purchase range that has a hard ceiling of £10.
The pricing issue is compounded by varying prices across regions and if anything, seems worse on the PS4. As one commenter noted on Twitter: "FIFA 14 on PS4 is $59.99 on the US PlayStation Store. In the UK one it's £62.99, which is $102.02. Go on EA, justify an increase of $42.03."
One PRanslation: EA have already responded to the discrepancies between regions by dropping the price of content on the PS4 overnight, but only by £3, making it still £5 more expensive than on Xbox, where it is already too expensive. The one thing that both console manufacturers would probably like to be able to tell you but can't, is that six to twelve months into the life of the new consoles — or just as soon as Sony and Xbox decide they have sold a significant number of consoles — that the console manufacturers will likely soon decide that the will of the high street retailer isn't that important anymore and could start to market (and therefore price) digital software much more aggressively.
One Solution: Don't buy games digitally. Don't give in, the longer you hold out, the more reasonable the prices will have to become.
Don't Try Before You Buy – No One Demos
Xbox 360 was the console that pioneered almost every game having a free demo to try before you buy. That appears to be a thing of the past as none of the games currently available to download have a demo attached. This seems like a backwards step and likely be a further obstacle in my purchasing of digitally downloadable titles.
Need For Online – Online Connectivity Issues
The Xbox One doesn't require an online connection to play games, except when it does. For Need for Speed Rivals and FIFA 14, you need to remain logged in to EA servers and getting logged out can cause issues. It also makes a bit of mockery of the One's quick switching, as if you leave your game in a suspended state, say while watching TV, and then return to your game after too much time has elapsed, then you will have been logged out of EA servers, which in the case of FIFA, prevents you from saving your progress.
—
I have tried to address all the One issues that I currently know about. If you have encountered a different issue or can offer a better answer or solution then please feel free to add details in the comments section below.
Tags: DDoD, Disc Read Errors, Next Gen, PS4, RRoD, UK TV Issues, Xbox 360, Xbox One