UPDATE (1st June 2013, 10:30 BST):
The search for David is continuing – friends and family will be searching for him in Lighthouse Park, West Vancouver, BC on 1st June
Meet at Lighthouse Park Parking Lot at 1.45pm PDT – friends and family will be searching from 2.00pm – 5.00pm PDT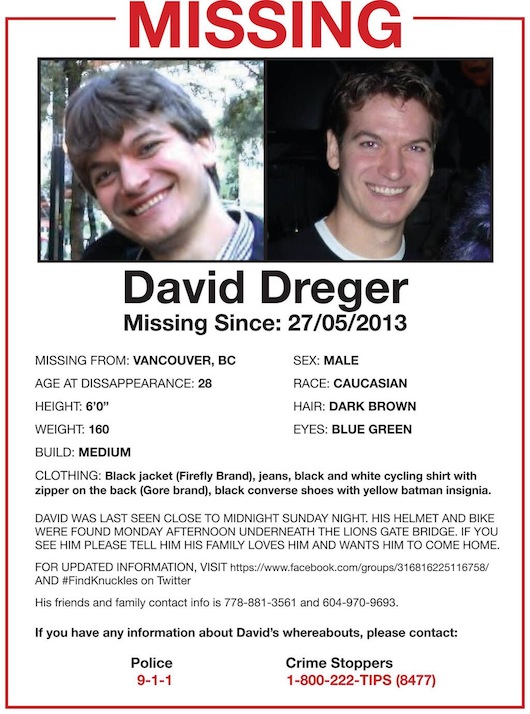 I just heard about this over Twitter – Knuckles is a friend that I used to work with back in the days of Respawn Radio, I wanted to get word of this out so that the gaming community can band together and help find him.
The following is reposted from SailorTweek's original journal post at Rooster Teeth.
MISSING PERSONS: KNUCKLESDAWSON (David Dreger), Vancouver BC
Last tweeted to Randy about deleting his accounts on 26th May
He left his wallet, computer, & phone behind.
His bike was found in Stanley Park on 27th May
People have tried contacting him on both his Canada cell # and his US cell #
Deleted his Twitter and Xbox Live accounts last night.
Those of us who know David understand what a big deal the deletion of his accounts are.
Search for him started at noon today.
 ** You can find information as it comes up here on RT and on the Find David Dreger Facebook page **
HELP US FIND HIM. They are combing Stanley Park for him.
Pass this around. If you know David and are local, get out there and look for him.
PLEASE REPOST ON EVERY AVENUE. WE WANT DAVID HOME SAFE.
COMMENT ONLY FOR MORE INFO.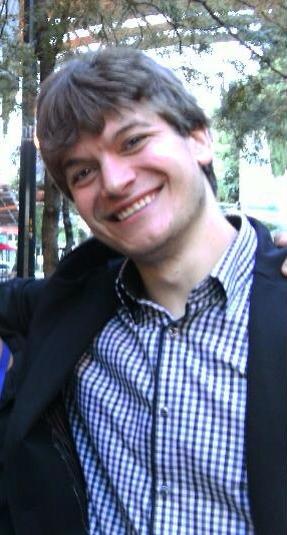 if you are reposting on other sites (Reddit, Tumblr, and so on) please include a link. Try to use the posts already made on those sites for maximum coverage. Reposting, upvoting, retweeting is IMPORTANT
SailorTweek is getting information via texts from @LukeMcKay @Count3d and @Aprilfire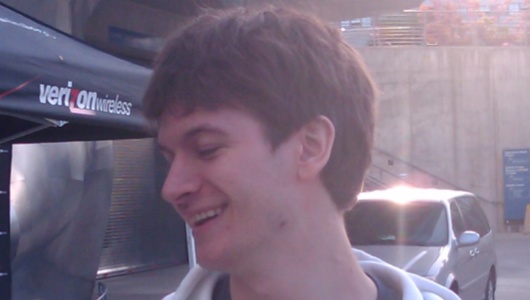 We'll do our best to pass on any comments or info you may have, but please make sure to visit SailorTweek's page at Rooster Teeth for more up-to-the minute updates.
If you're local to Vancouver, please help look for David. Even if you're not local, you can help find David by re-blogging this or posting a link to this article on Facebook or Twitter.
Tags: British Columbia, Canada, Help, Knuckles Dawson, Missing Persons, Vancouver