If you are the type of person who has LEGO bricks on the brain then you are probably already aware of the LEGO Hero Factory Brain Attack range of construction kits, but you might not yet be aware of the recently released free-to-play games based on the toys for iOS and Android.
To raise more awareness for these well-constructed heroes, we have teamed up with the lovely people at Amuzo Games in order to bring you a contest of heroic proportions – and LEGO.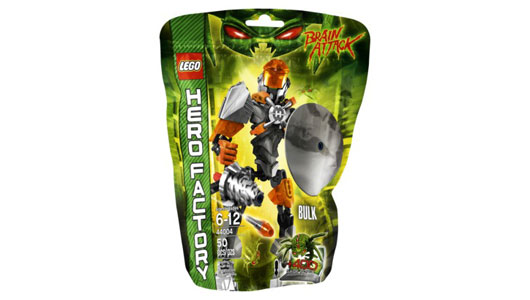 To win a construction kit for the LEGO Hero Factory Brain Attack character named Bulk (pictured above), simply complete the statement below in the comments section of this post. The best (and probably funniest) answer, submitted before midnight, Tuesday 23rd April 2013 (BST) will win. Favour will likely be given to answers that incorporate elements of the game.
Contest
To enter complete the following statement using 50 words or less: I need to build a LEGO Hero to save my day because…
Rules
Worldwide entries permitted. Multiple entries permitted on different days, but only one entry will be counted per person for every 24-hour period; BRB's standard terms and conditions for contests also apply and can be viewed here.
A BIG thanks to Amuzo Games for supplying the prize. LEGO Hero Factory Brain Attack is available to download for FREE on iOS and Android NOW!