Though we've come to live in an age where within the gaming/entertainment world everything seems to be zipping by quite fast and it's all about shiny, realistic innovative products, a lot of us can admit that we need simple breaks from the heavy hitters and hark back to a good old word search.
• Developer: Fuzzy Bug Interactive
• Publisher: Fuzzy Bug Interactive
• Reviewed on: iOS
• Release Date: Available Now

Aesthetically the game reminds me of Tetris when the colourful screen is full. Gaming option menu screens are simple, accessible and fluid, much like the actual gameplay itself. Three modes are available, Relax Game, Timed Game and Brain Game. Gameplay itself is extremely simple, as you could imagine. To find words you drag along from the start letter to the end, then tap to submit and see if you've successfully found a word.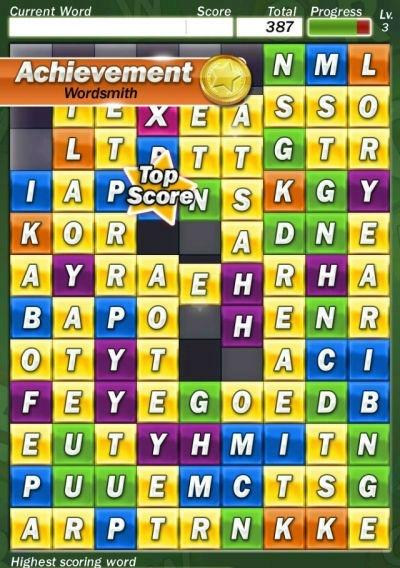 When you find a word, space is cleared as that word vanishes, much like a row from Tetris. More letters appear at the top of the screen as that happens and if you tilt your phone you can make the set of words slide over to the left or right hand side of the screen, if there's space. So, if you see a word that could be made with the new letters on the other side, tilt and win. The interesting thing about this game is you are not limited to finding words in a linear horizontal, vertical and diagonal fashion. You can find words in other connecting patterns, like for example in an 'L' shape. Achievements and high score boards give an added incentive to keep playing.
Easy to play, especially on the move
Nice visuals and sound
Addictive
Could do with more gameplay variations
Music and sound effects are mellow and not intrusive, with an option to mute if needs be. It is highly addictive, combining a sense of Tetris, Bejewelled and word searches into a neat, bright and easy to play bundle. With so many options for word finding it's quite easy to lose time as you start hunting and picking up the pace. If word searches are you thing then Word Soup is the perfect addition to your phone and free time,
Review copy provided by Noisy Communications
Official Game Site
Tags: iOS, puzzle game, word soup